118 Emotional Good Afternoon Love Messages, Quotes and Greetings for Him/Her
The love that lasts is the love that is practiced at all times. It must be shown every day and every time. Love is an all-time activity. How sweet you want your relationship or love-life to be is determined by your commitment to it.
Oftentimes, everybody gets busy during the day that they forget to send romantic good afternoon love messages to the one their hearts beat for. Good afternoon messages are romantic strategies to capture the attention of your lover.
As much as you want to give a wake-up call to your lover in the morning, it won't take much of your time to extend your affection to him/her in the afternoon too. People love surprises to be expressed to them. Something is a surprise if done when it's not expected. Sending romantic good afternoon love messages to the love of your life will be of great surprise.
Are you eager to look for good afternoon love messages to get your lover excited? You're the reason I put this article together to help you express your affection to your lover without limits. Here are your sweet good afternoon messages to my love at the tips of your fingers. Just copy, and send. You could also say good afternoon my dear friend to your friends too.
Good Afternoon Texts for Him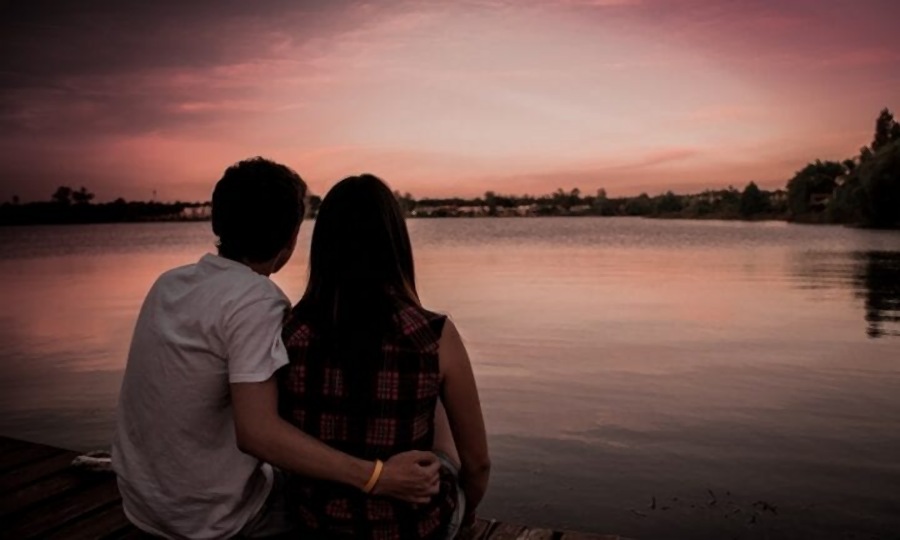 Who do you want to say good afternoon to, if not your boyfriend who has your heart? Are you asking what should I text him in the afternoon? A kind word of affection will be very good for that man you have taken as your very own. Taking a little time out of your time to say good afternoon my love help your guy get more productive at work. You won't believe that magic until you try it.
Romantic good afternoon messages for your boyfriend will relax his nerves from the stress and get him refreshed to function more productively before the day is over. Your afternoon texts for him could be the reason he smiles all over his workplace. Below are some good afternoon texts for him to make him smile endlessly.
1. Hey Man, How's your day coming through? I know you for productivity in all that you do and I'm sure your day has been very productive. Have it in mind that somebody loves you here! Enjoy!
2. Good afternoon Love, It's my pleasure to give a cold good afternoon to my man crush. I make it cold because I know you should be warm by now. Let my love flow through your veins to cool your temperature. I love you, my King. Have a great afternoon!
3. I have been through a lot today, my head is filled. Your company is missed and it's all that is desired now. All I want is you. Have a wonderful afternoon and come home fast.
4. Wonderful afternoon to my husbandman. I know you're missing me. How do you think I got to know? Smiles! A beat in my heart convinces me that you're missing me. Miss me well and come around to fill the space. Have a productive afternoon!
5. No success or achievement is comparable to having your company with me all through the day. You're the best thing I treasure the most. Enjoy your afternoon, my King!
6. Your time with me is always a desirable opportunity I long for. When I stay with you all day, it will be as though no time has been spent. But when you depart for a second, it will be like you have been away for 100 years. I miss you, cool afternoon to you!
7. Apparently, your space cannot be filled by something else. I have looked for an alternative to make up for you but it's not possible. You're the only one that can be you. Have a great afternoon!
8. What in this world could be as interesting as you? I searched all over, sincerely, but I couldn't find any. Thank you for being the unique man that you are to me. I love you endlessly, my Crush!
9. In your absence, I tend to flashback to the moment we share, and sincerely, it's so thrilling and worthwhile. It's a moment to be desired! Come again, and let's share some more. Stay filled with my love!
10. Blissful afternoon to my King! I deeply appreciate the manner of hard work you show in your daily task. This is worth appreciating you for. Thank you for all you do!
Sweet Good Afternoon Messages for Him
11. I'm always wrapped in your love every time of the day. There is no boredom with you. You're the most interesting part of my life. I can't wait to have you back home, my Dear.
12. Hey precious Gift to me, it does appear like I can't have enough of you. The more I have you around, the more I want to have you around. You're indeed precious, my Darling. Stay so!
13. The level of hard work you show towards your profession has given me a sense of security for the future. With you, my future is safe. Thank you for the assurance, Good afternoon, Handsome!
14. If wishes were horses, anyone will ride! Smiles. I wish I could jump from here to where you are now and spend this wonderful moment with you. Anyways, my wish will come through before the day is over. I love you!
15. Nothing could have made my heart beat well if not that you are wrapped up within me. The thought of you is medicinal, it heals every part of my body. Hey everyone, If you see my guy, tell my medicine to come home fast, he is my medicine! Keep enjoying your afternoon!
16. You're not just my husband, you're everything to me and everything I have desired. I'm thrilled at the thought of the fact that I belong to you and so do you.
17. My pleasure, wherever you are now, I want to notify you that my presence is with you. I'm sure you can feel it intimately. Come around and feel it more, my Own.
18. The best man in the world, guess what! I have got something special for you at home! I know you wanted to know what was it! Then you have to rush home and see it yourself. I'm waiting for you. Be here, my King!
19. Cool afternoon, my dear King, do you need me to do something for you? If you do, let me know, I'm always at your service to give you the best you cannot get elsewhere. Come, let me do everything for you!
Good Afternoon Text to Make Him Smile
20. As the clock ticks and the evening approaches, I'm missing you more. Guess what's doing me now! It's you that is doing me, come home and do me well. Smiles! Much love to you!
21. There is a little distance between us right now because we both have to be involved in the activities that matter. Our efforts shall not be in vain! You're always in my heart! Have a productive afternoon!
22. You have been a wonderful man in my life which is why I cannot kid with you. I highly esteem you for the manner of man you're becoming. You're just evolving. Greater days ahead!
23. A man who works very hard like you during the day deserves to have a wonderful rest at night. I'm here to give you rest. I'm your rest, come and have me. Smiles! Your afternoon is blessed!
24. Sending romantic good afternoon messages for my love is a pleasure to me above all things. I know that it keeps you happy and close to me. Your happiness is my pursuit.
25. My special breed man, I want to tell you over and over again, that I love you. You have my backing and full support everywhere and you can get it every time. I'm with you! Succeed this afternoon and have your rest at home at night.
Good Afternoon Love Message to My Wife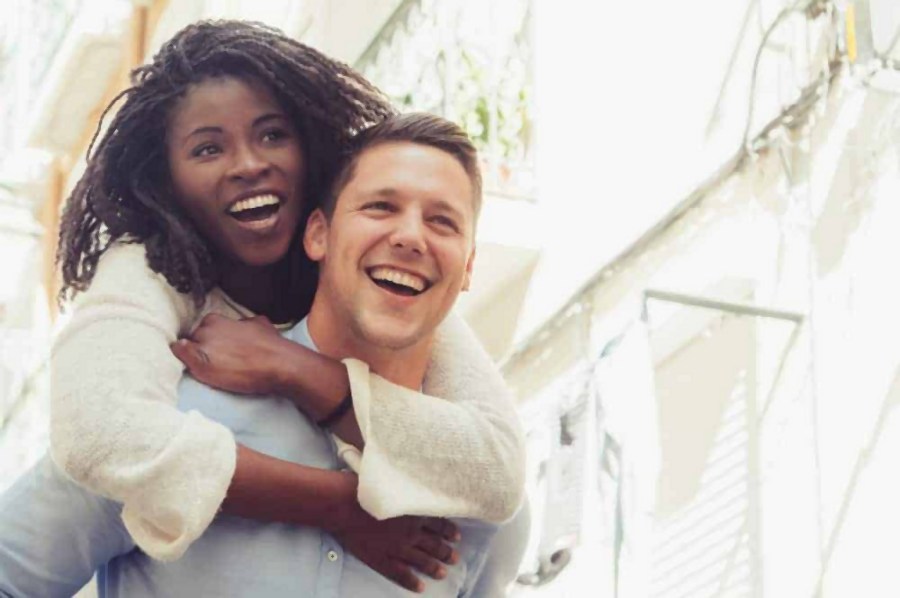 Who is the wonderful man that every lady wants? A wonderful man is a man who knows how to show love at its peak to his wife every day and anytime. A man is not truly mighty until he can afford love every time. Every man wants to satisfy a woman without stress. A largely-despised way you can tell your wife, I love you is by sending romantic good afternoon messages to her.
Good afternoon love message to my queen is very essential and should be done every day. Do you think loving your wife could be too much to show her every day? I know you can't love your wife enough! Love is new every morning. If you have that approach towards your wife, you'll enjoy your marriage without itches. Below are some sweet afternoon love messages to her.
Related Search: say romantic morning prayer for him/her
26. My wife, my everything! Honey, you know I cannot trade you for anything less. You're the best thing in my life and will ever be. How's your day going? Have a lovely afternoon!
27. Having you on the same flight with me has made the journey of life very fast and worth traveling. If you are not here with me, I'm sure I can't be here. You're so special! Have a great day!
28. The queen of my palace is out there making waves and causing things to happen. I'm identified with you whenever you are. Have my love filled with your heart today, my precious property!
29. Good afternoon my sweetheart, I wish you were never away from home to have you around me always and at any time. Of course, I know something worthwhile has taken you out. Be here soon! Have a wonderful afternoon!
30. I wish the clock ticks faster so that you can leave the office and be here with me. The afternoon is not worth spending without you on my side. You're my pleasure!
Related: romantic evening messages for him/her
31. Good afternoon sweetheart, Could anything have been as interesting as having you at my side? Everything is only interesting when you're there. The interesting thing is you. Have a beautiful afternoon!
32. Do you know I will be on my way to check on you right away if you don't show up now? Smiles! I'm sending you this text to check on you for me. Smile as you receive it.
33. Good afternoon sweetheart, the day can be very challenging I'm aware. The afternoon can be very interesting, I know. I need you to know that I'm with you cheering you up for wonderful input over there. Keep working, my Queen!
34. Life may present itself as tough. The day may be very demanding. I'm sure of one thing you'll always succeed regardless of what you have been through. I love you, Dear!
35. Having a precious Queen like you dancing through my belly each passing day is an exciting experience I can't do without. You're true to me and I will always love you as one.
Good Afternoon Message to my Girlfriend
36. You may be off guard and out of strength to keep forging ahead in Life. I want you to be confident of one thing I will be there for you even at the moment when everything looks bleak. Have a productive day, my Queen!
37. May I get you thinking and excited right away? Your man is eagerly waiting for you to serve you with something you have always loved. I know you will want me to mention it! I don't want to say it, I only want to show you when you're back. Have a romantic afternoon, Baby.
38. Though females are many, a wife is very scarce. Having a wife material like you couldn't have been a product of my search but a gift I don't deserve. Thank you, my wife-to-be. Enjoy your afternoon!
39. Good afternoon sweetheart, how's your work going over there? What a hard-working woman you are! I'm amazed at how you combine all these virtues in one you. Keep working, I love you.
40. You're a treasure to me, I value and appreciate you for choosing to be that treasure to me in years past. Don't get tired of your duty. Keep it up, I love you.
Good Afternoon Message to my Queen
41. Afternoon my precious Queen, As the sun rises and afternoon is here, I wish you glowing glory and favor for the rest of the day. Have a wonderful afternoon my sweetheart.
42. The waters of the oceans don't finish, my love for you cannot dry no matter how much I show it. Be secure, I can only love you more. Have a wonderful afternoon, my Honey.
43. When you turn around and there is a need for help and you cannot find any. At first, you don't have to turn around to seek help. Just turn at me, I can carry you. Blissful afternoon to you.
44. My love, although I'm very busy right now, I consider it lovely to take out time to say I love you beyond all I have shown you. All I want to say now is, that I love you.
45. Time is the currency of life. It should not be wasted but invested. How best I love to invest my time is by spending quality time with you which you love. I'm at your service always!
46. I was busy at work and suddenly my heart just beats. I purse to listen to my heart, then I got to know that my precious queen is tired out. Work a little more and be here, my Darling.
47. You may be truly tired and out of strength. It's normal to feel so like that as the hard-working person that you are. This is why I'm sending this soothing message to make you experience relaxation in your body. Enjoy the rest of the day.
48. May I say thank you forever for being by my side even when no one else could afford to stay with me? Thank you for the support and backups I enjoy from you. I'm yours always!
49. Your role in my life is indispensable. It does appear like nothing is in place until you have filled your space. You're highly esteemed and preferred, my Queen.
50. The good thing that happened to me was you. The better thing that is happening to me is you. The best thing that will happen to me will be you. You're relevant in my past, present, and future.
Good Afternoon Wishes for Best Friend
51. My great friend, I put these good afternoon wishes together to activate excitement within you. I love your personality. Good afternoon.
52. No matter what you are going through, I want you to stay focused and remain goal-driven. You shall achieve your dreams if you won't consider giving up. Go up instead of giving up. Enjoy the rest of the day.
53. For quite some years now that I have been with you, I must admit that there has been a massive and significant shift in my life which I can only attribute to you. Thank you for being this helpful. Have a wonderful afternoon!
54. The working of our friendship is made possible by your deliberate investment of time and resources into us. I can assure you, that they are not in vain and they will never be in vain.
55. Your partnership with me in the adventures of life has made life worth living. You're so wonderful I can't deny it. Keep being amazing and have a successful day!
56. To the one who has been very sacrificial and loving to see my life move forward, I say good afternoon to you. Your sacrifices are noted and noteworthy. I love you, Friend.
57. Trust me to give you every support you will ever need in this life. I will be there for you even when it is not easy. Be mindful of the fact you have me as your permanent asset.
58. I value and treasure this friendship that we have built over the years. It's been so amazing being with you. Your success shall know no bounds.
59. Friendship is interesting when there is a contribution from both ends. I will not be negligent of what is required of me when needs arise. I'm your partner for life.
60. The future you have imagined shall come to pass, you shall not fail nor will you falter. Success is yours on every side.
Good Afternoon Whatsapp Message
Wish a friend good afternoon messages with these good afternoon Whatsapp status or messages.
61. What do I say to this exceptional personality who has been amazing to me in every form and shape. Wow! It's been a thrilling experience with you all while. Enjoy your afternoon!
62. Sometimes, hardship encountered in life makes the journey looks rough and undesirable. One person that has made the journey worth going is you. You're so perfect in your role. Beautiful afternoon to you.
63. It's not an easy task to find a selfless fellow like you in this selfish civilization. You cannot be found everywhere I'm aware. For this reason, I will strive to keep us together.
64. Could you have thought of meeting me, dear friend? How we met is something worth celebrating every day. Wow! Is this how people get favored? I can assure you that better things await you. Good afternoon messages for a friend like you are worth sending.
65. Success stories shall be the stories of our friendship. May we get bigger and stronger together as we advance in this life. Keep making progress this afternoon and beyond. Good afternoon my dear friend.
Sweet Afternoon Love Text for Her to Make Her Smile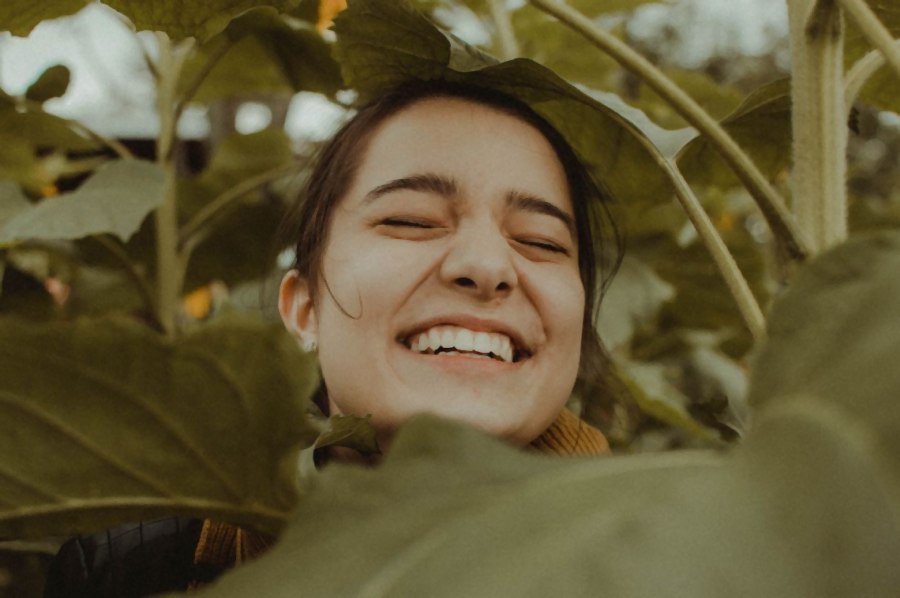 If you have been in love at one time or the other, you will agree with me that, a happy wife/girlfriend is a happy life. Women make the home. If you want your home happy and make your life easy, you need to be proficient to put a smile on your wife's face. Romantic afternoon text to make her smile endlessly is one of the methods you must apply to get the best of your woman.
A well-constructed romantic good afternoon message like you have here will without stress help you put a smile on your wife's or girlfriend's face. I can assure you, you don't need much to keep her smiling where she is. You can afford to make your woman smile all the time. Let me show you how and you will get a thrilling response.
66. Sweet Angel, I call you sweet because you're so sweet to my bud. I have tasted many things that are so sweet in this world but your sweetness exceeds them all. Have a sweet afternoon, my sweetheart!
67. I have had wonderful experiences across boards. I will submit to you that this world is filled with amazing experiences. But everything put together cannot sum up the experiences I have had with you over time.
68. I will rather choose to put a smile on your face than enjoy all the sweet things around. You're the real sweetness, to put a smile on your face is the apex of it. I love you, my Baby.
69. With you every day is Christmas. There is no gloominess being with you. Every moment is exciting. You're indeed very special. Special afternoon to my special sweetheart.
70. I'm so lucky and blessed to be the one who has found you. Amazingly, your heart beats for me. Keep it beating, I will always take care of it.
71. You're the one who is qualified to start my day and end it well in a ground style. You've never been a disappointment one day. Your position in my life is irreplaceable. I love you, my heartbeat.
72. Your love tastes sweeter than new wine. It's more interesting than I saw in movies. Being me is not possible without you. I love you always, have a lovely afternoon, Baby!
73. When I see you manifest a level of strength that complements my weakness, I scream for Joy of having a perfect help-meet like you. You're my sugar pie forever.
74. Good afternoon to you honey, there are always good things to remember you for. Time spent with you is worth reminiscing about. Come home so we could have more time together.
75. Just thinking deeply about you, I could see right into your heart that you wanted me by your side. I can assure you, you'll get just that at the close of the day.
76. My wishes and love will always be with you no matter how distant the business of the day has made us. Coming together with you is one thing I look forward to.
77. Every moment of the day has something I can always offer you. Warm hugs in the morning, sweet messages at noon, and romantic interaction at night. Every time is worth being with you. Good afternoon, my Queen.
78. You know that I can't stop thinking about you amidst the busy schedules of the day. You occupy every cell in my system. Good afternoon, I love you.
79. Each day of my life, I miss you. The terrible thing about missing you is that I miss you even when you are with me. Smiles! Can you see why I cannot always let you go away for a minute? Have a romantic afternoon my love.
80. My baby, how's your day coming through? I hope things are falling in the right places for you. Stay strong, your success today is guaranteed. Have a successful day!
Good Afternoon Message for Her Long Distance Relationship
81. Darling sweetheart, may I let you know how to deal with the anger that comes your way? Should anyone provoke you and steal your smile and you don't know how to get it restored? It's simple, just remember the moment you had with me last night! I'm sure you're smiling now!
82. Since your arrival into my life, I can't ever imagine your exit. I'm so cleaved to you that I can't spend a moment without you. You're permanently in me.
83. The kind of joy and fulfillment you've brought to me makes me desire to woo you every day. I want to start afresh with you and be in love with you again at another level. Loving you is my business!
84. Cherishing and loving you is my lifetime assignment I cannot be tired of doing. Loving you is sweet and exciting. You have my love with you this afternoon, my precious Queen.
85. Here is a brief moment I have to cause you goose pimples this afternoon through my text. I love making you laugh without stress. Have a smiling experience this afternoon, my Sweetheart
86. I feel it is high time you had your launch. Have you had or you needed me to send one across to you right away? Oh, it's on the way! Smiles! I know you love your belly too much to leave it hungry. Take care of yourself for me.
87. My heart is filled with so much love that you cannot drain it no matter how craving you are for it. This is my heart, drain the love therein and let me fill it again. Have a lovely afternoon, my Dear.
88. Good afternoon, how's your afternoon going my dear? I'm sure you got nothing disturbing your mind today. Be filled with the joy of success you already got. Stay happy for me.
89. Your love has become a source of inspiration for me because having it makes me happy and keeps me inspired to dare things higher than I am. Thank you for loving me, keep doing so Baby.
90. Oh Baby, I feel like singing for you. Okay, listen for a while to my song. 'my love for you is sweet oh, my love for is endless, my love for you is real oh, oh baby, oh baby, you're the best' laughing here right now. How does it sound? Have a happy afternoon!
Good Afternoon Quotes for Girlfriend
It's popularly known that women are moved by words. The doors to their hearts are their ears. It's important to know that intelligent women are moved by intelligent words, not just ordinary words. You're not in control of your woman until you seize her ears. Good afternoon quotes for her help you take hold of your wife/ girlfriend's ears with ease.
If you want action from your woman at night, you must prepare her mind for it during the day. Putting romantic good afternoon messages for her together just as I have helped you do on this page will soften your wife's heart and make her ready for you at night. Check out these good afternoon quotes for her and get your desired results.
91. Hey Honey, good afternoon. I can see you're already excited to hear from me. I'm glad I'm that man who has such influence over you. I'm in love with you, be assured I will always do. Stay happy about the experience at night!
92. Good afternoon the one I desire, how's your afternoon going over there? Do not stress yourself too much today, I need you to be fine and fit for the plans I have for you at the set of the sun. I can't wait to have you around. Have a beautiful day!
93. Everything about you makes me go wild. You're so interesting head to toe. I desire every part of you and nothing to be discarded. You're the real deal. I love you. Good afternoon my dear friend and wife.
94. Anytime I know that you belong to me without reservation, my body moves with loving aggression looking for you where ever possible. I love you, my Darling.
95. You're so sweet to my soul that I thirst for you like water. I keep drinking from your fountain yet wanting more. I love you above all things.
96. You have occupied every part of my mind that I dream about you every time I lay in bed. Now you're with me, I'm surprised that I still dream of you.
97. Your love intoxicates stronger than new wine. You taste better than honey. I cannot have enough of you fill my belly. The more I have you, the more I want to have you. I Love you, enjoy the rest of the day.
98. Today has been stressful for me, the task has been very demanding, but the thought of hooking up with you at night has strengthened me to finish my assignment. See you at night, I love you.
99. It doesn't matter how tired I am, my strength gets renewed at the thought of you. How much more when I see my precious babe face to face at night? It's very invigorating knowing that I will have you tonight.
100. I thought I have been enjoying the goodies of life all the while. Your arrival has proven to me that my thought was just an assumption. You're the true meaning of enjoyment.
111. Hey Baby, be quick to report home earlier than you planned. Here am l waiting for my precious Jewel to come with me and lighten my world. I'm ready for you, I love you for everything.
112. I have been happy before you came into my life but the moment you came, my happiness has gone to another level that hasn't dropped. I love you for who you are. Have a great afternoon!
113. I do not know anyone who could play the kind of role you play in my life. You're the only one designed for this job. You have my love, give me more of yours. Good afternoon my dear friend and wife!
Related post: Prayer for my wife/husband
Good Afternoon Message for Sister
114. Sweet Sister, how are you? I'm sure your day is coming out well! Thank God you are alive to see this afternoon, I just want to extend my noon greetings to you.
115. Nothing makes life as beautiful as having you in our family. Thank you for your contributions and efforts to add color to our home. I can't wait to have you at home! Enjoy the rest of the day!
116. I love the form of diligence you have shown towards your work, your diligent spirit has brought a lot of pride to our family! Keep it up, good afternoon!
117. Let nothing stress you beyond measure today, you deserve to rest and enjoy your life. The evening will soon be here. I love you, Sweet Sister.
118. I care so much about you affectionately. Please ensure you are taking good care of yourself for me this wonderful afternoon. Stay cool!
Wow! I know you have found these thrilling romantic good afternoon love messages exciting and worth sharing. That's my service to you to help you get better in your relationship, with your wife, husband, friends, and loved ones.
Sharing is caring! You'll do well if you can share with family, friends, and loved ones. You can share it with your friends on social media space. Don't forget to leave a COMMENT!