121 Highly-Effective Prayer for My Lover to Make Our Love Blossom
How important is it to pray for your lover? Does he or she need your prayers? I must affirmatively say that your lover needs prayers to survive and thrive. Your prayer brings God's attention to the life of your partner. And you know whenever God is involved, everything works well. Therefore, Praying for your lover should be your way of life.
A relationship is established by God to bring help and supports to the partner you've found or that has found you. A relationship is fashioned to help us bear the burdens for one another. As humans, we stop the assistance we can render our fellow humans at the limit of our capacity.
But we serve a God who does not have limits nor can be tired. Prayer is how we activate divine help. When I engage in Prayer for my lover, it brings the help of God to the life of my partner. This is the wisest tool we could ever apply to activate divine intervention in our relationship/marriage and make it blossom.
As much as you want to shower your lover with love, affection, gifts, and other goodies, you should never make all of these a replacement for the daily offering of prayers concerning him before the God of the whole earth. Lifting your partner before God through prayer for your lover, messages, and wishes is a perfect way to bring God's attention to him/her.
When you make prayer your custom, you will miraculously live your life with ease. Miracle ceases when prayers stop. You can be sure your partner will not lack supernatural helps in his/her life when you're committed to praying for him/her. Can you see how indispensable prayer for my lover is? Have you been looking for prayers, wishes, and messages to declare into the life of your soul mate, there you have them below!
Prayer for My Relationship with My Boyfriend
Several people encounter several disappointments in their love life. Some get jilted by their well-meaning partners, some get separated mysteriously in such a way they can't explain. Life happens without expecting it. Amid all these challenges, you can always protect the interest of your relationship with your partner through prayer for the relationship with your boyfriend.
Your relationship is prone to attacks until you keep it under God's watch. Satan keeps off when God is involved. Praying for your lover benefits you and the interest of your relationship with your boyfriend as you pray with all your heart to God in faith. You definitely cannot be disappointed talking to God about your relationship. You could offer a good morning prayer for him/her to keep them secured and successful Let's pray!
Related: morning prayers for Him
1. Dear Father and God, I deeply acknowledge your wisdom that founded the world of love and relationship. Thank you because you intended it for good and your will. Be praised forevermore.
2. I put my hope in you concerning my relationship with my man. Let your will be established between us, your purpose shall be established in the name of the Lord. Amen.
3. Give us grace to bond together in a love that cannot be broken by circumstances. The understanding to live together in love and peace, grant us in the name of the Lord Jesus. Amen.
4. I ask that my man will receive grace to love me even when things are not comfortable. I pray that our relationship gets stronger by the day and that no situation will be able to break us. Amen.
5. We receive strength and grace to overcome every obstacle that we may face. We will win every challenge that faces us as we grow together. Amen.
6. Make us a shining light to our generation. May we shine amid the darkness. May we become the symbol of hope for every dying relationship around us. Amen.
7. Guide us on our daily affairs so that we may deal with wisdom with each other. May we not be found deficient in everything that is needed to achieve the purpose of our relationship. Amen.
8. I pray that we become more intimate with each other so that no intruder will be able to come between us and we will be able to weather every storm peculiar to our relationship together through God. Amen.
9. Guide our steps in your word, let not Iniquity prevail over us. We receive grace to reign in righteousness. Make us a template of righteousness and holiness in this present world.
10. I pray that you grant us patience and kindness towards each other so that we can handle things with care and respect when a misunderstanding arises in the name of Jesus.
11. May you teach us selflessness so that we may prioritize each other's interests above individual interests. Make us understand the selflessness that love requires. Self-centeredness shall not take hold of us in Jesus' name. Amen.
12. Teach us to talk to each other with the wisdom of God so that none is hurt by words. Season our mouths with grace so that we may know how to respond to each other on every matter.
13. Keep our eyes focused on the right thing and help us mind the things that matter. We stand against every form of distraction in our relationship. Amen.
14. We receive a never-give-up spirit over each other. Help us to stick to each other until the best comes out of us. We shall not suppress each other but shall bring the best out of each other.
15. I pray that my relationship with my boyfriend always remains selfless and considerate and that we don't choose our personal needs above our collective needs. We shall grow to become better partners to each other.
16. May we never get complacent with our current level of accomplishment. Give us intense desires to aspire for more until we become very great like Abraham and Sarah. Amen.
17. Bible says, the end of a thing is better than the beginning, therefore. Let my relationship with my boyfriend ends in holy matrimony. We shall not labor in vain on each other, crown our efforts in this relationship with a blissful marriage in Jesus' name. amen.
18. May you fill our hearts with love at its depth so that we may stick with each other even when the situations of life seem unpleasant for it. Situations of life shall not separate us but shall make us bond stronger in the name of Jesus.
19. Dear Father, guide us to everything that is expected of us to make this relationship consummate into marriage. We shall not be found careless when it comes to taking responsibility. Amen.
20. I pray that we will not lose sight of you, our Father. Our faith to keep trusting in you shall not be lost. We shall stand firm in your word until we see your wonderful promises come to pass in our lives in the name of Jesus. Amen.
Prayers and Wishes for the Love of My Life
Who should you pray for if not the person your heart beats for? You are free to give him/her gifts but all of these should not be substituted for your spiritual duty to them. Prayer for the love of my life is a very essential gift you must not desist from giving your partner. Wishing your lover well is profitable for you.
It's yours to pray, it's God's to answer the prayers. If you can engage the list of prayers for my lover and do it in faith just like I do, God is ever committed to answering you with great surprises. I know you mean business to pray for the love of your life and wish him/ her well. I guess that's why you are here! Therefore, let us pray this way.
21. Dear God and Father, I thank you for loving me and giving me the very love of my life. I'm deeply grateful for these precious gifts that you have brought into my life. I exalt your name for this great goodness you've shown me.
22. I lift the love of my life into your hands that you lift him above his enemies and the obstacles arrayed against him. He shall not bow in despair but his head shall be exalted like the horn of a unicorn. I ask that you give him outstanding success in the name of Jesus. Amen.
23. Whatever the love of my lays his hands upon shall result in prosperity. His efforts shall not be wasted. The Lord shall crown him with outstanding success in the name of Jesus. Amen.
24. Dear Love of my heart, the goodness of the Lord shall come your way and you shall enjoy the mercy and favor of the Lord that make for ease. No frustration on your way in the name of Jesus. I wish you good things in this life. Amen.
25. The favor of great God shall speak for you in high places and shall lift you into the field of greatness. You shall not walk in obscurity but the Lord shall promote you into the limelight. Amen.
26. My Sunshine, I pray that God will silence every voice speaking against you. The plans of the enemies shall not be fruited in your life. You are more than a conqueror through Christ who loves you. Amen.
27. May help come for you wherever you are found. Both the people you know and the people you don't know shall come to favor you. The Lord will show you favor before Kings and Queens on this earth.
28. You shall be mentally fruitful. Every thought of your head shall be translated into wealth that blesses nations of the world. Limitations shall not be found with you in the name of Jesus. Amen.
29. Every tongue that speaks ill of you shall be condemned and every evil thought contemplated concerning you shall come to nothing at all. The will of the enemy shall not prevail over you. Amen
30. The Lord shall defend you and fight for you against the great enemies that rise against you. Only the counsel of the Lord shall stand in your life in the name of Jesus.
31. The Lord is your portion and your heritage in the land of the living. Your interest shall be protected by the Lord Himself and no one shall supplant you. Amen
32. I declare into your life, my Darling, that you succeed mysteriously beyond human imagination, God shall give you earth-shaking success unto you by His mercy.
33. I decree that the gate of greatness shall be widely opened unto you and it shall not be shut until you've become marvelously prosperous by it. You shall be great indeed. Amen.
34. Evil shall not be your portion. The Lord shall shield you from all the evils and preserve you blameless unto Himself. May He keep His eyes all over you and give you peace in abundance.
35. The fullness of joy that only God almighty gives shall flow ceaselessly in your life. Your streams of joy shall not run dry. The presence of God shall keep you fresh and strong in the name of Jesus. Amen.
36. Your light will shine, all eyes will see it, and shall glorify God your Father who is in the heavens. You're positioned for advantages, you shall not be disadvantaged in the name of the Lord Jesus. Amen.
37. God shall make things happen for you with ease. Your life shall not be hard. Success will not become mysterious to you but shall become your regular companion in the name of Jesus. I wish you great accomplishments.
38. What your labor cannot achieve, Grace will deliver it to you with ease. Wherever your efforts cannot get, grace will carry you there. There shall be no friction in your life and the Lord will make all things beautiful for you. Amen.
39. As you advance in age, you'll advance in life. Your life shall not go down but shall move in an upward direction. God will make you shine brightly until you're made great. Amen.
40. Everything that is connected to you shall become a platform for elevation. Everything around your life shall work together to sponsor your greatness until the Lord has done all things well for you in the name of Jesus.
Morning Prayer and Wishes for My Boyfriend
Waking up your man from bed with prayer messages and wishes goes a long way in setting the events of the day aright for Him. A prayer is an act of love to your partner that not only meets his spiritual needs but also goes a long way in giving him the needed divine assistance he requires for the activities of the day. Morning prayer for my boyfriend; what a great way to express your love to him.
The heart of every man is in the hand of the Lord. The best personality to contact if you want to have access to the heart of anyone is God. Praying for your boyfriend doesn't only do your partner a favor but also positions him to be helped by God to make him love you the way he ought to. You can pray these prayers to the Lord and you can as well send them to your boyfriend. Pray with faith as I join my faith with yours. Let's pray!
41. I give you thanks to you my heavenly Father. Thank you for waking up my king from rest and making him see the light of the new day. I celebrate you for all you do.
42. I pray as my man wakes up this morning that you will make today a day of great blessing, favor, mercy, and glory for him. His going out and coming in shall be blessed in the name of Jesus.
43. As you set out today, may your heart be filled with joy unspeakable and full of the glory of the Lord. God will lay His hands upon you and lift you above everyone that rises against you. I wish you good luck! Amen.
44. The Lord shall go ahead of you and make smooth every rough way before your feet. May the darkness before your face turn to light and every form of confusion be dissolved. Amen.
45. Your helpers of destiny shall be divinely linked to you. They shall locate you and sponsor your lifting. No good thing shall be withheld from you. Your mouth shall be filled with testimonies. Amen.
46. God will give you a new song. His oil of gladness that makes a man walk in the fullness of His glory shall drop on your head. Your head shall not be dried of the anointing. Amen.
47. The spirit of excellence shall rest upon you and you shall secure the recommendation of the kings and queens of the land. You shall be singled out for high positions in your field of endeavors. Amen.
48. The Lord shall remember you for greatness. You shall not be forgotten by the people that matter in your life and your profession. The giant of the land shall favor you in the name of the Lord. Amen.
49. The Lord shall clothe you with the garment of favor and you shall not know shame. Your Star will shine very brightly in the sight of all men both your superiors and your equal. Amen.
50. The Lord will initiate your promotion and make it happen faster than your bargain. Unusual things will become a natural phenomenon in your life. You shall be a wonder to your world. Amen.
51. You have a sound mind. You shall wax stronger every day. Your health shall not dissipate but shall be reinforced by the living blood of Jesus Christ. Everything that constitutes health hazards is rebuked for your sake. Amen.
52. The Lord shall strengthen you to move from glory to glory, greatness to greatness, health to health, prosperity to prosperity, peace to peace. Nothing shall drop down in your life. Amen.
53. May the Lord saturate your life with His goodness from His throne. Your life shall not be short of divine help. Mercy shall help you and make you enjoy the goodness of the Land. Amen.
54. I pray for you this morning, that the Lord will guide every step of yours, lead you to where you should go, and make you willing to take every relevant step required to eat the good of the Land. Amen.
55. Every root of fear that may stop every legal step you ought to make is uprooted in the name of Jesus. God has not given you the spirit of fear, therefore walk in boldness and soundness of mind. Amen.
56. The Lord shall fill your heart with peace that passes all knowledge. You shall be amazingly peaceful amid turbulence. You shall overcome intimidation and timidity in the name of Jesus. Amen.
57. The Lord shall remember you today for good. He will stir the earth to favor you. Men and angels shall rise on your behalf and bring the situations of life to come in favor with you. Amen.
58. Everywhere for which you have expectations, disappointment shall not be the result. Your expectations shall deliver to you in double folds. Beyond your imagination, the Lord shall do. Amen.
59. Doors of opportunities shall be opened to you. The gate of blessings shall not be shut over your life. Heavens are opened for your sake. You shall be so blessed until you have no want of any good thing. Amen.
60. The Lord shall give you rest from every side and rest from all your troubles. You shall not toil in vain, your labors are compensated with abundant blessings in the name of Jesus. Amen.
Prayer for My Boyfriend and His Family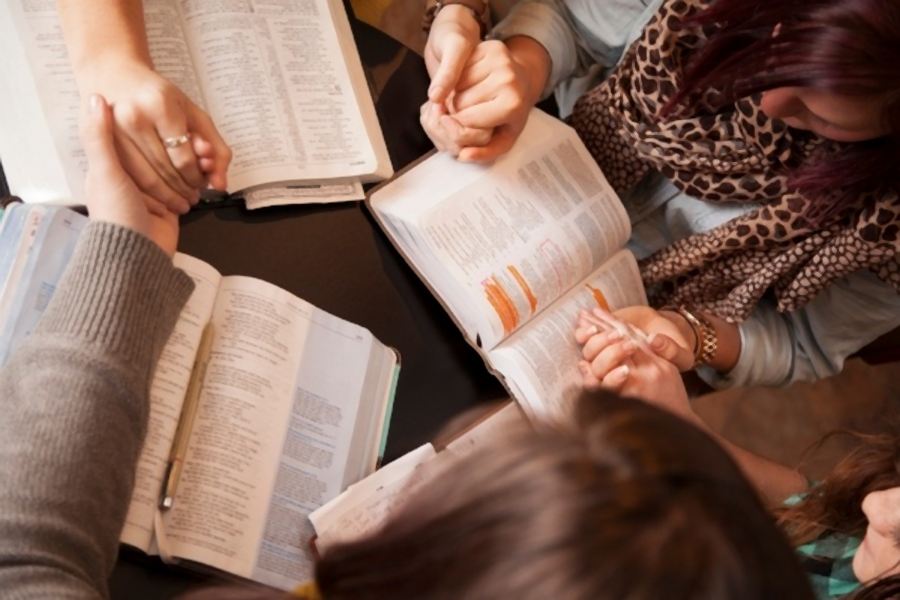 Your boyfriend doesn't evolve from space, he came from a family. The peace and progress in his family are important to him and it directly applies to him which eventually affects you. This makes a prayer for my boyfriend and his family important to you so that he could have peace in his home to make him concentrate on loving you more.
Prayer for your man shouldn't only be limited to him but must also extend to his family members. Your prayer saves him from distractions. A distracted man cannot love you effectively. Below are some powerful prayers to offer for your partner's family as often as possible.
61. It's a privilege that my king was born into a wonderful family like his. Thank you, God, for keeping them together in peace, in health, and in progress. Your goodness is countless. Dear God and Father, Thank you.
62. May the peace of God reign in the life of my king's family. May the Lord fill their mouths with good things and give them pleasure on every side. Amen.
63. The Lord shall keep every member of this family together in peace, love, and harmony so that no intruder will have space in their midst. Amen.
64. Protect them from every disaster that brings desolation. This family shall not become desolate. The Lord shall increase everyone, there shall be no decrease.
65. The Lord shall remember this family for the greatness and goodness of this life. The blessings of the Lord shall flow like never before. Everyone shall be blessed both from the little to the great. Amen.
66. Every son of this great family shall be a star wherever they are found. None shall be a dwarf. The Lord will make this family a company of greatness.
67. Every power that has been holding back the blessings of this family shall be destroyed by the hand of God. Every impediment shall be cleared off in the name of Jesus. Amen.
68. May the counsel and purpose of the Lord be established in this house, Satan shall have no space in the name of Jesus Christ. Amen.
69. Every good thing that you have been expecting in this house shall be delivered to you in this season. The Lord shall take you from trial to triumph in the name of Jesus. Amen.
70. Those who have been hoarding your blessings shall release them speedily. Your blessing shall be too hot to be hindered by the enemies in the name of Jesus. Amen.
71. I decree peace within your walls and prosperity within your palaces. Abundance in every nook and cranny of this household in the name of Jesus. Amen.
72. The children of this family shall be for signs and wonders in this world. They shall find favor in the sight of man and God. Favor shall surround them like a mountain surrounds Jerusalem. Amen.
73. The Lord shall intervene in your affairs and crush the head of your enemies. He will defeat and disappoint everyone anticipating your downfall. Amen.
74. Satanic opposition is crushed by the hand of God. Nothing shall be strong enough to hinder the blessings assigned to this great family. Everything you're due for shall come easily to you. Amen.
75. I pray for the father, the head of this household to receive the wisdom it requires to manage the affairs of this house. He shall not mislead the children but shall lead them in the way of the Lord and the way of purpose.
76. I pray for the mother of this house, she shall be equipped with what it takes to build the house and train the children in the way of the Lord they will not be able to depart from. Moma is strengthened in the name of Jesus. Amen.
77. The Lord shall beautify this house with goodies of heaven and shall decorate her with the treasures of the earth. No good thing shall be withheld from any of her members in the name of Jesus. Amen.
78. God's uncountable blessing shall be showered upon you. The floodgates of heaven shall release her rain and cause the beautiful things to grow out of your field. The blessings of the most-high shall flow in abundance. Amen.
79. I rebuke the activities of the devil over this family. Every channel through which Satan can come in is closed in the name of Jesus. There is no room for any wicked activity. Amen.
80. The Lord shall make you praise in your community, your state, and your nation. You shall be relevant to the advancement of the kingdom and the national development of your country. So shall it be in the name of Jesus. Amen.
Prayer for My Boyfriend to Love Me
Do you need God to help your man fall in love with you and be wholeheartedly committed to you? Does it not sound religious to say you're praying to God to help your boyfriend love you? Anyways, if at all you believe in God, there is no offense in praying to God about everything.
There is no matter too little to be prayed about, God is interested in every detail of your life. Prayer for my boyfriend to love me, healing prayer for my boyfriend, and success prayer for him is a right prayer which God will not object to.
81. Lord, thank you because you're the author of love. You're the true template of how love should be expressed. Thank you the originator of agape. Be lifted and be exalted forevermore.
82. Lord, as you have brought us together according to your plans and purpose, fuse us together in love so that no other one will be able to contend for our spaces in the heart of each other. Amen.
83. Just as I have submitted myself to the man as it is expected of me by you, let him begin to consider me before every other lady that comes his way and make him give me full attention. Amen.
84. Protect my heart from every kind of jealousy that can instigate a sense of insecurity in me. Give me the stability to be able to manage emotions before him. Let my love be freshened in his heart. Amen.
85. Give me peace and assurance that will make me feel secure in him even when we are far away from each other. Keep me secured dear Father in my man. Amen.
86. May you give him the stability to keep loving me just as it was before. Deliver him from everything that may make him waver. He shall be a committed lover in Jesus' name. Amen.
87. May you make it impossible for him to love somebody else. Give him depth of revelation that will keep him glued to me without turning back in loving me. Give him no choice to love someone else but me.
88. Beautify my life and make me more appealing to his sight. Open his eyes to see the true beauty in me. Let him see the qualities you've embedded in me that cannot be seen elsewhere. Amen.
89. Deliver him from strange women who hunt after the soul of men. Make no lady catch his attention out there. Deliver him from the lust that invites his attention on a daily basis. Amen.
90. You're the originator of love, make him fall in love with me deeply beyond he can recover. Let him become lovesick with me and may he never recover from it. Amen.
91. Father, open his heart to learn how to practice true love without changing. Teach him that true love is unconditional and that it knows no bounds. Amen.
Related: quotes about unconditional love
92. The scriptures say, whatever the Lord has done shall be forever. Make this love between us permanent so that none of us gets heartbroken. Amen.
93. Every association that he belongs to that may be influencing him into doing many women, deliver him from such, and let your grace empower him against such life and live a holy life.
94. Do not let him jilt me as it is common for young men to leave their girlfriends. Give him a heart that fears your name and honors his woman. Amen.
95. Teach him to love me and handle me with care like a delicate vessel. Make him an epitome of understanding and peace so that he may lead a quiet life with me. Amen.
96. Let him look upon me with the eyes of mercy and love. Teach me how to present myself before Him so that he will remain attracted just as he was when he met me. Amen.
97. Men fret when they are stressed. Deliver him from the stress and struggles of this life. Give him rest and comfort on every side. Everything that frustrates young men shall not be able to overpower my man. Amen.
98. Teach me your ways and how to be a virtuous woman so that he can be praised because of me at the gate. May the advancement is seen in my life make him treasure me as his precious Jewel. Amen.
99. Help me take care of him to take care of me in return. Blessings and progress make men rejoice and lavish their lovers with affection. Make your great blessing a natural phenomenon in his Life. Amen.
100. Make our love grow like never before. The wine of our love shall not get sour but sweeter. Let nothing pollute the stream that supplies wine of our love. Be with us and unite us together till the end of life in the name of Jesus. Amen.
Prayer for My Boyfriend to Marry Me
Everyone who begins a relationship desires that it ends in marriage. Hardly will a fully grown lady get into a relationship to catch a cruise. A man may do that but hardly will a lady get into an aimless relationship like that. But it is rather unfortunate that not every good relationship is consummated in holy matrimony. This can lead to heartbreak. Prayer for my boyfriend to marry me will make God help you avoid such heartbreak.
Prayer for your lover protects your interests in your relationship and makes your desire over it come to pass. It's not enough to have a good desire, you must learn to protect your desires in the spirit through prayer. Praying about everything including things that you consider useless is wisdom on your part. You lose nothing when you pray, you only have everything to gain.
101. Dear Father, thank you because you're the very brain behind marriage. You desire that every child of yours gets married happily. I thank you because it's your will that shall stand in my life and the man who has found me.
102. Dear Father, I ask that this relationship with my man shall fulfill the purpose for which it is established. Its purpose shall not be disappointed but shall come to pass in the name of Jesus.
103. I pray that you'll convince my boyfriend to stick with me to the point of no return. He shall stick with me and get married to me as you have desired for us. Amen.
104. Fill his heart with perfect love from above to love me helplessly. Let him see the purpose for which you have brought us together and give all his best to achieve it. Amen.
105. Fuse us together so that nothing in this world will be strong enough to separate us. Give us the strength to stick together and overcome challenges that we are faced with every day. Amen.
106. Grant us wisdom and understanding to handle issues of life that break relationships. No circumstance shall see the end of our relationship but we shall see the end of every challenge that we are faced with. Amen.
107. Father, bring our expectations concerning each other to pass and let not the enemies rejoice over us. We shall be ever triumphant no matter how vehement the challenges of life shall be. Amen.
108. Strengthen the hand of my boyfriend to prosper in all that he does. Let him not fail nor falter in all his endeavors. Guide him into the green grasses of this Life.
109. Let your grace speak for him. Silence the voice of the enemy speaking evil over his life and let your counsel be established upon him in the name of Jesus.
110. Give him what it takes to settle down with me in holy matrimony. Prosper him, support him, assist him, and give him the speed of accomplishment by your mercy. Amen.
111. Just as he has fallen in love with me, make him grow in love with me. Let my love gain root in his heart beyond being uprooted in the name of Jesus. Amen.
112. Just the way you have established Adam and Eve in the garden of Eden without wants and needs, establish us too, and make us enjoy the bliss of heaven in our union. Amen.
113. Open your hands unto us and fulfill the desires of our hearts. You're the God who fulfills the desire of every living thing. Make us enjoy the benevolence of your grace. Amen.
114. Let your goodness and mercy be the companion of my boyfriend. Show him favor in the sight of all men so that every dream of his heart shall be speedily achieved. Amen.
115. Let your mercy sustain us in the time of weakness. When we're found weak, then you'll show up to strengthen us. We shall not be found without divine assistance. Amen.
116. I pray that we shall not be separated at this moment I need him most. The Lord shall make me smile as a result of his dealings with me. He will bring joy to me without the addition of sorrow to it in the name of Jesus. Amen.
117. He may not have an idea of the gravity of the love I have for him. Establish my thoughts in his heart so that he may have a feel of what I feel so that he will not take me for granted. Amen.
118. O Lord, it's time to establish us in marriage. It's no longer good for us to be alone. Bring us together in holy union and let your name be praised through our lives in the name of Jesus. Amen.
119. Every wrong impression he might have had concerning me, Father, help me correct it in his heart. Let him have the right perspective and knowledge of me. Make him see me as an angel lovely to be with. Amen.
120. May your light shine in my life; may your glory radiate. May your blessings flow. Decorate me with what makes me remain attractive to my man in the name of Jesus. Amen.
121. Let your blessings rest upon us and give us rest on every side in the name of Jesus. Amen.
You have just had a powerful prayer session praying for the very love of your life. I'm convinced you've prayed with faith wholeheartedly. Surely, you cannot be denied the great results from God since you have prayed in faith.
I feel this is also good to be shared with family, friends, and loved ones to benefit their relationships and marriages. Do not forget to leave a comment, it helps me to know how I have been of help to you. I await your testimonies.