Grateful for Life Quotes | 60 Thankful for Everyone in my Life Quotes
Life is not deserved, it's a gift from God. Nobody can so be careful enough to keep himself alive. If you see anyone alive, God has shown such a person mercy.
Life is best lived with the joy of the Lord. The joy of the Lord gives strength to everyone who depends on it. The fastest way to get the joy of the Lord is through gratitude to Him.
Grateful for life quotes are put together to help you see the reasons for continual thanksgiving to God and thereby making you celebrate the gift of life continually.
Are you looking for reasons why you should give thanks to God to help you to be grateful for all His blessings in your life and loved ones? Here are grateful for life quotes for your use.
1. The privilege of life is something every thoughtful person cannot take for granted. Many desires to be alive but the privilege wasn't given.
2. You may not know the true worth of life until someone, very close to you is no more. It's important to fill your life with thanksgiving if not for anything but at least the gift of life.
3. Celebrate life because you're alive, the dead cannot praise God, only the living souls do. Thank the Lord because His mercy has kept you alive.
4. Sound health is needed to get great wealth. If you're not healthy, being wealthy will no longer be your concern. Be grateful to God for the good health you're enjoying.
5. At times, you think your challenges are the worse because you've not seen what others are facing. Give thanks to God always, you are better than many.
6. Gratitude springs from the soul which makes life very beautiful. If your soul is filled with gratitude, your life will surely be beautiful.
7. As you grow in gratitude, you'll elongate your life. A grateful person positions himself for long life in sound health.
8. If you're grateful, you'll be happy. Happiness is always present within but you need gratitude to fetch it out.
9. You may not have enough but gratitude can help you turn what was not once sufficient into massive sufficiency.
10. If you are grateful, the past you once detest will look beautiful, the present will look appealing and the future will take a glorious shape.
11. Begin each day with thanksgiving and you'll see yourself glow in gratitude all day. Show that you're grateful for all things.
Thankful Grateful Blessed Quotes
Any sign of blessings seen in your life calls for gratefulness and thanksgiving. Nothing is worth taking with levity. You make your blessings increase when you're grateful to God and the people who helped you achieve it.
12. Success cannot be achieved without the assistance of others. If you acknowledge this, then you should be grateful for it.
13. There's a God factor in every success of man. A man may work very hard but only God gives the blessing.
14. Appreciating people who help you succeed is not a sign of weakness but a sign of strength. It takes the strong to acknowledge people's assistance and be grateful for it.
15. I'm grateful for the blessings of God I'm enjoying in my life and my home. Looking at how far God has helped me makes me admit that I'm blessed.
16. Gratitude makes life richer and more blessed. The path of gratitude will always lead to more blessings.
17. Gratitude is a memory of the heart, not the head. If you're thoughtful, you'll always be grateful.
18. As you grow, cultivate the habit of thanksgiving. Thanksgiving is the mother of all virtues you could ever cultivate.
19. If you're not thoughtful, you'll often take for granted the things that should call for thanksgiving.
20. Gratitude cannot be too much, therefore it should be your daily practice, no vacation has to be demanded.
Thankful for Everyone in my Life Quotes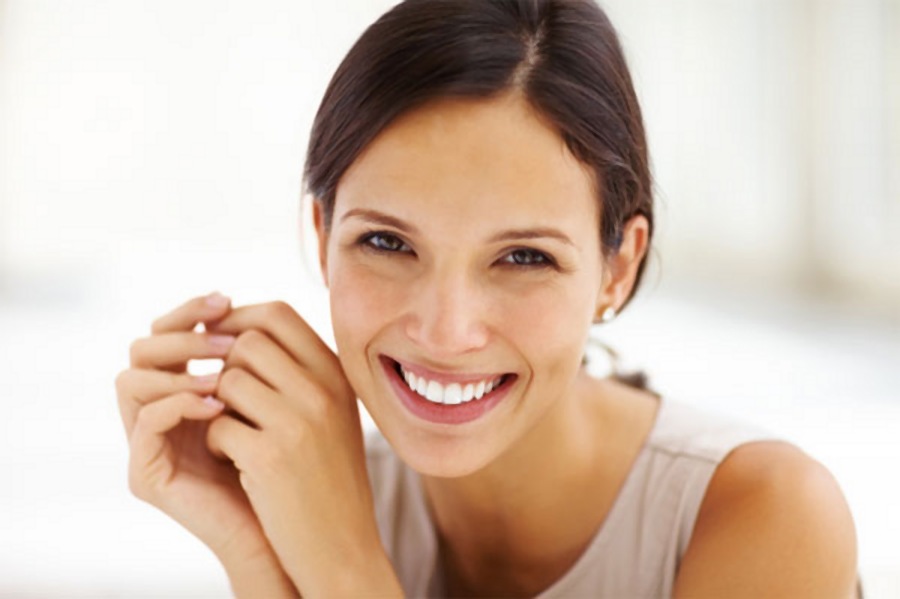 Are there people in your life? Obviously Yes, there are people! Have they been of help to you in one way or the other? I know you cannot deny that! Should you then appreciate them? It's very thoughtful to do so!
Why not consider these words of appreciation to say thank you to everyone in your life?
21. To everyone in my life who has been a blessing to me in one way or the other, I say thank you for all that you do for me. Thank you for being a helping hand to me when I need you the most.
22. I wonder why you're so amazing to me in every way. Your kindness and friendship are practically second to none. I'm deeply grateful for being a kind and a true friend to me.
23. You couldn't have been something else but a gift to me. Your kindness is beyond my roof. I do not take you for granted for all your efforts in my life.
24. Your efforts and dedication to my progress are noteworthy and appreciated, this would never be taken for granted for any reason. Thank you for being you.
25. The joy of having you in my life has no bound. Your stay in my life has given me a multiplied peace and joy. Thank you for being a blessing.
26. I can admit to the fact that no one is truly blessed until he's blessed with good friends. You're such a wonderful and amazing friend.
27. Looking at your input and impact around my life and things that concern me, I cannot in any way thank you enough. I deeply appreciate the genuineness of your friendship in my life.
28. I wish I could say thank you one thousand and one times. Even if I could do that, it wouldn't still be enough to appreciate your kindness to me.
29. You're just the best I have ever had in my life. Your service in my life is noticed and recognized. Keep doing all you're doing; your reward is certain.
30. No one is rich until he's rich with good people in his life. Good people are the true wealth of anyone. You're one of such good people, I do appreciate you.
Grateful for You Quotes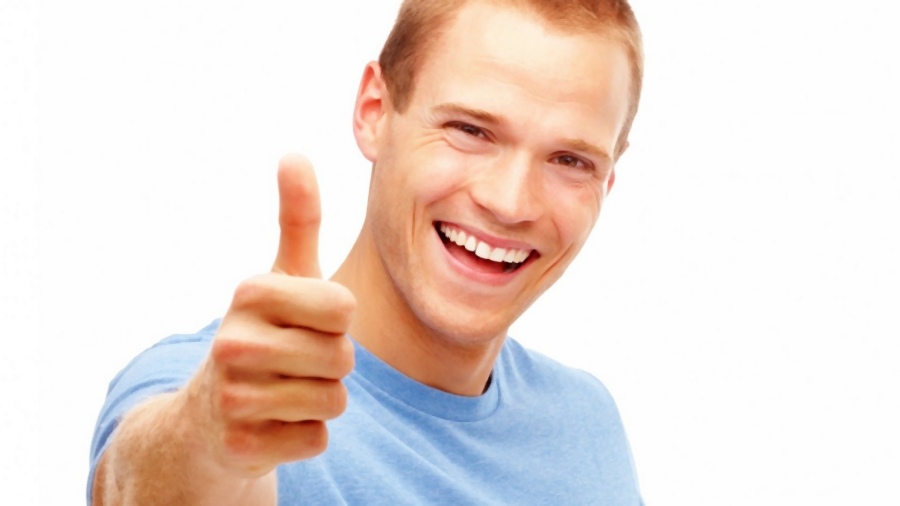 31. Genuine people are quite scarce, they are not so many that you can pick them on the floor. I'm grateful for you because you're such a one.
32. I wish I could call a party to let everyone know how blessed I am to have you in my life. Your presence has been an added advantage. I'm grateful to you.
33. For your kindness, generosity, friendship, and contribution to my life, I want to say thank you. Keep being who you have been.
34. Thinking how far we have come over the years, I cannot but say I'm grateful for you. You've proven to be a genuine personality in my life.
35. Part of the blessings the Lord has given me has been you. Truly men are ladders that carry blessings. You're such a ladder! Thank you for helping me come this far.
36. I have never been loved this way at any point in life like the way you have loved me and shown commitment to my life. Thank you, I'm grateful for you.
37. It's overwhelming to see the length you will go in making sure everything is fine for me and with me. Thank you so much, I'm grateful.
38. In every sense, you've been a blessing to me. May you also not lack the vital blessings of the good people in your life.
39. A good friend is gold to be treasured. I treasure you more than silver and gold. I'm thankful to you for everything that you represent to me. I'm grateful forever to you.
40. It will take a lifetime to meet another person like you. May I let you know that I will do anything in my capacity to keep you in my life. Thank you for being the genuine person that you are.
Related: express your gratitude to God
Feeling Grateful Quotes
Feeling grateful is great but expressing gratitude is greater. If you are truly grateful, then express it through grateful for life quotes.
41. There is a joy-like ever in my soul when I consider every wonderful work of God in my life. I cannot but say thank you Lord for your blessings on me.
42. Looking at the depth of what you have done for me has made me speechless and deeply grateful. Lord, I'm deeply grateful for your steadfast love in my life.
43. I feel like rolling on the floor right away because of the bountifulness of the Lord's blessings in my life. No one in heaven and on earth can achieve this.
44. The Lord has done for me what is not in the capacity of mortal man. He has surrounded my life with blessings and glory. Thank you, dear God and father, I'm grateful.
45. I wish the whole world could spare me a moment to express my thanksgiving to the Lord for all He has done for me. No other God can achieve this height of His goodness in my life except my father-God.
46. No other person on earth can show me this depth of unconditional love. God has been kind, true, and faithful to His word. I'm thankful to you my loving father.
47. Some blessings are invisible and unquantifiable; no Earth's vocabulary can be rich enough to describe them. This is the blessing the Lord has given me as a sheer gift. I'm grateful!
48. If only you know what God has done for me, you'll help me seize a moment to say thank you to Him. He's a true figure of a loving father. I thank Him for all He has done for me.
49. I have been a recipient of the divine blessing of the Lord over the years. He has been true and faithful to His word in my life. Thank you for standing by me every day.
50. Your watchfulness and great security over my life cannot be ascribed to anything else but your mercy. Thank you, great God for everything you've done for me.
Related: spirit of joy
Grateful Quotes Short
Here are short grateful quotes to help you express your gratitude to God for His blessings and wonderful works in your life. Give Him thanks, for such acts please Him.
51. Lord I'm grateful for the mercy and grace I have enjoyed since I was born. Your grace and favor have been with me, I'm thankful for your wonderful works without numbers.
52. Thank you for not living me to counsel of my enemies. You have always given me victories over the unseen forces and the enemies. Thank you, Lord.
53. I'm grateful for having you as my Father and my God. You've been true and faithful in my life. Never leave me alone any day.
54. For the sound health and riches that you've given me, I want to say I'm grateful to you Lord God almighty.
55. You've established your peace and rest in my heart giving me a beautiful life. Thank you for this gift. I pray I will use this precious gift of life for your glory.
56. Not only that I'm alive but also that you've given me sound health and great riches. Thank you, Lord for this act of kindness to me.
57. Your blessings are ever-flowing daily in my life. You're indeed a Faithful and committed Father.
58. I lift my voice to say thank you precious Father for having your eyes watch over my life and properties.
59. Every day I experience your goodness and mercy, I cannot but say I'm grateful to you Lord for every blessing.
60. One wonderful thing about you is that you are not like a man who changes His mind. You're a faithful Father in every sense.
These are words of thanks and praise freely made available to you. Make the most of them by being thankful for everything God has done for you.
Kindly share with family, friends and loved ones. LEAVE A COMMENT.