As you may know, every day is pastor's appreciation month. Do you have a pastor that you appreciate? A pastor who has had an immensely positive impact on your life? For him to continue impacting you, the fire in him needs to keep burning, hence the need for words of appreciation to pastors. Your pastors deserve to be appreciated every day! Yes, they do!
Oftentimes pastors go underrated or given less recognition than they deserve. Only a few who think deeply understand the impact pastors have on lives. Church members need to show their appreciation to their pastors and one simple way is by words of encouragement to their pastor.
Can you just think for a minute about the moral, spiritual, psychological, and otherwise support that you have gotten from that pastor? What you should do periodically is take one of these inspirational words for pastor appreciation and deliver it to him either as text messages or as captions attached to gift packages.
Honoring the men and women of God in your life is your duty to them. You can only attract the blessing from a man of God whom you honor. The scripture admonishes that we should honor every individual who represents God in our lives. Are you looking for messages or quotes for honoring your spiritual father or mother? Appreciate and honor him with these pastor appreciation thank you messages.
Encouraging Quotes for Pastors
Paul the apostle always told members of the church to encourage one another. It may sound strange but while a pastor must encourage their sheep, the followers also ought to encourage the leaders.
An example can be seen in 1 Corinthians 16:19 where Paul says that his spirit was refreshed by Stephanas, Fortunatus, and Achaicus. Encouraging Quotes for pastors should be employed once in a while to refresh the spirits of our spiritual leaders who have been great blessings to us in every way.
Romans 1:12 also talks about the need for mutual encouragement between church leaders and followers. Below are some inspirational words of appreciation to pastors that will encourage them to keep on in their good works.
1. In the process of walking with and for God, challenges are inevitable but these challenges should not be seen as problems but as stepping stones into the bigger plan of God. Stay encouraged no matter what you are being through, God will always keep you.
2. A decrease in passion isn't God's fault, therefore, do not allow anything to attack your passion. Stay fired up and do the work. God who has called you will never leave you. God's purpose stands above everything.
3. You have to kick that faith up! Believe me, your purpose is greater than all your challenges. You are destined to win and you will surely win.
4. As things stand, you may not understand what God is doing but rest assured, all things will work together for your good.
5. Sometimes God just wants you to slow down stand still and listen. You're moving too fast. Take a chill pill. God will take care of you no matter what. You need to rest. Running endlessly will wear you down, So rest awhile and let God do His thing. Slow down and let God speak.
6. Life is shaped best by seemingly unbearable challenges. There is always the hidden wisdom of God in everything we face.
7. Your solution is not with men, but with God. Seek Him for your problems and His favor will meet you at the point of your needs.
8. Seemingly impossible situations test your faith and prove the reality of God to you. It may seem impossible but with God, nothing is impossible.
9. Stand firm, dear Pastor. Let nothing move you. Continue to give yourself fully to the work of the Lord. Your labor in the Lord is not in vain.
10. Do not limit yourself. The heart of God has infinite resources, enough for everyone. The only limitation is your receptive capacity.
Related Topic: Scriptural ways to pray for pastors and leaders
Pastor Appreciation Poems and Quotes
Poems are a very artistic and interesting way to pass a message across. Depending on the kind of person your pastor is, pastor appreciation poems and quotes may hit him/her really deeply so it's worth the shot.
Pastors' appreciation quotes should be used regularly to communicate how much we cherish them and appreciate their wonderful works in our lives. Words of encouragement for your pastor will keep him motivated and inspired to serve God in your life better.
11. I prayed, asking that God be with you at the start of every day.
To give you strength and faith and friends to help you share the Way.
I asked that you find fulfillment in all things, great or small.
But His loving care for you I prayed most of all.
12. I prayed for you today and know that God has heard.
I felt the answer that He had answered although He spoke no word.
Not asking for riches or fame, I knew you wouldn't mind.
I asked for blessings of the everlasting kind.
13. This poem, Pastor is just for you. We want to give our best. We thank you for your ministry, guidance, and your care. God's greatest blessing for your life is our most humble prayer.
14. With a warm heart, we highly appreciate the inspiring and significant role that you play in our lives and help us become good people. God bless you for your labor of love.
15. Some would never want to tell you this! Pastor but we need you more than you know. Your position and status in our lives are irreplaceable. Keep working, we deeply appreciate you.
16. Have you ever walked in your Pastor's shoes and walked where he has trod? If you think about how much he means to you, you must bit give thanks to God for his life. Thank you pastor for everything!
17. The Lord has given us a shepherd, we shall no longer want. Your kind heart and beautiful care cannot be gotten elsewhere. Thank you pastor for all you do for us.
18. A pastor like a shepherd guards his flock against Satan's snares. A pastor pays attention and knows his people's care.
19. The gift of a caring pastor's heart. So much you leave with us and so much you impart. We're grateful that you lead the quest and teach us from God's word. We will do our utmost best in service of our Lord.
20. God sent you to this place to lead us in the way, that we should walk and seek His face as we live day by day. Keep standing in the place of God in our lives, your works shall be rewarded.
Inspirational Quotes For Pastors' Appreciation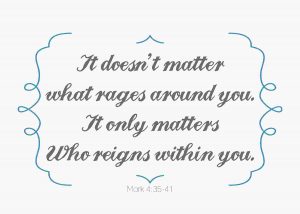 Inspiration comes from anywhere. It could be through a butterfly perched on a counter. It could also be through speeches of other men of God. One dynamic way to impart your pastor is through thank you inspirational words for pastor appreciation.
These will be highly appreciated by the man of God as you make it a point of duty as you are committed to sending pastor appreciation messages.
21. the current circumstances do not define you no matter how rough it gets. The end thereof shall be great. Keep trusting the Lord for the best.
22. You must be as righteous as you seem to your congregation but in case of shortcomings, God is always by your side to see you through.
23. When your strength is about to run out, God steps in and shows Himself to be more than enough. When you are weak, then you are strong!
24. When you lower the threshold of success to such a level that any person can reach it, you fuel mediocrity and discourage big dreams. Keep the game so high and lead us to the place of destiny.
25. You have to admit that just knowing what the Bible says does not guarantee spiritual growth. That your congregation knows the word does not mean that it will be seared in their hearts. Keep sowing your seed, it will grow in our lives.
27. A virtuous watchman must rebuke every appearance of evil. Do not hesitate to shun the devil when you see him raise his head. May the Lord keep you fit for the job. Amen.
28. The problem is not that we forget that we are Christians. It is that we forget that we are human, and slight slips can hugely damage our future. Keep being cautious!
29. A strong leader has been shaped by both good and bad. The attitude of some of the members may be really odious but don't be discouraged, the Lord who has called you will reward you. Amen.
30. Victories are so sweet but must never be allowed to make you feel that's all. There are yet more wins for you. Dear Pastor, keep striving towards excellence!
Related topic: Birthday messages to the women of God in your life
Inspirational Words for a Pastor
31. A pastor led by the people and not by God is like a wolf to the sheep. People may try to dictate the direction you should face but never yield to any but God who alone has called you.
32. I'm persuaded that you will not labor in vain, every bit of investment you have put into God shall be duly rewarded. Keep at it, dear Pastor.
33. The Shepherd must teach the sheep, the fear of God. When Jesus comes, let him find true and faithful to what He has called you to do.
34. You may have a seminarian degree or have been approved to serve by some bishop, but it's God who really picks a man. God who has chosen you will never leave you. Amen.
35. The real test of our ministry is not in the pulpit. It's in our home. Nothing shall be strong enough to attack your home. Amen.
36. The prayer level of a church is a direct function of the prayer level of the pastor. Keep the prayer fire burning, Sir.
37. There is a mountain of difference between seeking revival from God and seeking God for revival. Keep seeking for both, both are needed. You're deeply loved and appreciated!
Pastoral Anniversary Quotes
Some years ago today, your pastor's illustrious ministry began. You should do something nice for him. Even if not by sending material gifts, send him one or two pastoral anniversary quotes. After all, it's the thought that counts.
It's the little things that matter and leaving with him some words of encouragement to a pastor on this important day will prove his services to god more than you may think.
38. On this day some years ago, a heavenly ordination was sealed. Shall we celebrate grace? Happy pastoral anniversary, Sir.
39. May your years after this day be baptized with more and more unction. Happy anniversary, Sir.
40. This day marks the beginning of a new year in your ministry. More grace and more unction be unto you. Amen.
41. In infinite wisdom, the Lord surely knew that we'd need a pastor as faithful as you. A lover of God's word and a heart for his flock. You give of yourself and you stand on a rock. Happy anniversary, Sir. More of it!
42. Today is your (number) anniversary since inception and we want to thank the Lord for thus far He has brought you. As you start the (next number) year may the good Lord be with you always and take you from grace to grace as you serve in His vineyard. Be blessed always.
43. Dear God and Father, bless his ministry with many more days, bless him Lord in various ways. May his work continue to bear fruit, and may he abide in Spirit and Truth.
44. The body of Christ has been enriched by the faithful and continuous exercise of your gifts. As you continue to grow, we pray for and expect more of it in the coming years.
45. Happy (number) years of teaching God's word. Pastor, you are so amazing. I love the way you teach God's word with simplicity. Cheers to grace.
46. I want to congratulate you pastor on (number) years of showing light to God's people. I thank and appreciate you for trusting in God's word. The word is working wonders through you. We wish you many more years!
47. Congratulations Pastor on (number) years of preaching! You have seen great success in the previous years and by the grace of God, you shall see more. I am grateful to serve under your leadership & look forward to your next (number) years!
Honoring Your Pastor Scriptures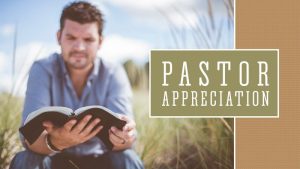 Honour is God's command and it should be given to whom it is due. When you honor your pastor, it is God whom you are honoring in his life. As you stay committed to honoring your spiritual leaders, you position yourself to receive the bounty of God's blessings in their lives. Are you looking for verses about pastor appreciation or scriptures for pastor and wife appreciation or pastor verses appreciation or pastor appreciation day scripture? Make do with any of the scriptures below!
48. "Let elders who rule well be counted worthy of double honor, especially those who labor in the word and doctrine" (1 Timothy 5:17).
49. "And we urge you, brethren, to recognize those who labor among you, and are over you in the Lord and admonish you, and to esteem them very highly in love for their work's sake. Be at peace among yourselves" (1 Thessalonians 5:12-13).
50. "Obey your leaders and submit to them, for they are keeping watch over your souls, as those who will have to give an account. Let them do this with joy and not with groaning, for that would be of no advantage to you" (Hebrews 13:17).
51. "Likewise you younger people, submit yourselves to your elders. Yes, all of you be submissive to one another and be clothed with humility" (1 Peter 5:5).
52. "Remember those who rule over you, who have spoken the word of God to you, whose faith follow, considering the outcome of their conduct." (Hebrews 13:7).
53. "Receive him therefore in the Lord with all gladness, and hold such men in esteem" (Phillipians 2:29).
54. "Finally, brethren, pray for us, that the word of the Lord may run swiftly and be glorified, just as it is with you" (2 Thessalonians 3:1).
55. "For God is not unjust to forget your work and labor of love which you have shown toward His name, in that you have ministered to the saints, and do minister." (Hebrews 6:10).
56. "Honour all people. Love the brotherhood. Fear God. Honour the king" (1 Peter 2:17).
57. "Render therefore to all their due: taxes to whom taxes are due, customs to whom customs, fear to whom fear, honor to whom honor" (Romans 13:7).
Related topic: Birthday messages to your spiritual leaders
Word to Honour a Man of God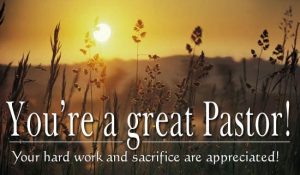 As you now know, God's men are to be honored because they are His tools for carrying out his ultimate divine work to humanity. Here are some words to honor a man/woman of God in your life.
58. As God has promised (Jeremiah 3:15) -"Then I will give you shepherds after my own heart, who will lead you with knowledge and understanding"- we thank the Lord who has given you to us.
59. You have kept watch over yourself and the flock put in your care as you were instructed in God's holy words (Acts 20:28). Keep up the good job!
60. You are such a fantastic human being. Your humility, integrity, patience, generosity, and all-around kindness are an inspiration. May the grace to maintain it be released unto you. Amen.
61. I have never seen a pastor who cares more for his flock than you do. I have been challenged in my faith to be more like Christ because of your teachings and leadership. I'm forever grateful for the gift of you in my life.
62. I respect your leadership and wisdom. Thank you for opening my eyes to the right path.
63. You have been the biggest influence in my life by a huge margin. You are an example in teachings, leadership, faithfulness to God, humility, selflessness, wisdom, dedication, and hard work. I just want to say thank you, Sir.
64. I have nothing but respect for you and your family, Sir. May God continue to use you to touch lives in this place and beyond. Amen.
65. Thank you Pastor for being an awesome man of God! Your commitment to God's word has truly blessed me and my family for many years. I thank God in advance for His continued blessings upon you!
66. Your sermons are unique; that of a true teacher. Thank you for the laughter and for letting your gifts go forward in this serious and devoted walk with God.
67. Your words of wisdom and unwavering faith uplift us, you lead an exemplary lifestyle. You're a great pastor. Your hard work and sacrifices are appreciated.
Read also: How to lead prayers in the Church
Words To Honour Pastor Wife
Behind every successful man, there is a woman. Your pastor is so wonderful because he has an amazing wife and you should let her know that with these words to honor the pastor's wife.
By honoring the pastor's wife, you are also honoring him. Words of appreciation for a pastor and his wife are very essential to be used on them regularly. This will keep them encouraged all the time.
68. Among women, you stand tall. I called you blessed among the women and blessed are all that comes from you. Keep shining, Madam.
69. Most of your roles may be behind the scenes, but we acknowledge how important you are to this family of God. May you remain relevant in the agenda of God. Amen.
70. Without you, this congregation wouldn't have reached these heights. You have been a supportive structure to our dear man of God. Thank you, Ma.
71. Thank you for supporting and sticking with our leader through thick and thin, a wife like you is not easy to come by. You are deeply appreciated. Ma.
72. A Godly woman with so much grace. Always a warm greeting, a smile on her face. always encouraging, she knows her place. She is the Pastor's Wife. I celebrate you beyond what words can say.
73. Walking with our pastor through this journey, you have helped him to fulfill his purpose. You have played an important role in an important task. Your glory shines bright and brighter unto the perfect day. Amen.
74. It takes a special person to be a pastor's wife. For it is not an easy task or simple way of life. Your efforts in the life of our pastor are highly recognized. Thank you, Ma.
75. When thanking God for our pastor, we give him thanks for two because when your husband came to us, God also sent us you. We're forever grateful, Ma.
76. Your presence blesses all of us who have been with you on a day-to-day basis. You are serving God as our pastor's wife in a beautifully worthy way.
77. Pastor, we dearly love and appreciate you very much but today I have to acknowledge your wife. She's a star. She's a hero. Thank you dear Pastor for getting married to such a person.
Words To Honour A Pastor
These words to honor a pastor should be served to your local pastor regularly. The love shown is better than love assumed and this simple act is a deep way of showing your love for the man of God.
78. It is a privilege to be led by a pastor who is an example of the words of John the Baptist because you have decreased, and Christ has increased in your ministry. I pray that your faith remains strong and your grace abounds.
79. You have always and continued to lead us well, Sir and according to 1 Timothy 5:17 so shall your honor be doubled in Jesus' name. Amen.
80. God has used you to pull me out of the trenches of depression countless times through your perfectly timed sermons. May the source of your inspiration never run out. Amen.
81. Thank you for helping me discover my spiritual gifts. I now live a meaningful and purposeful life. What a privilege to be under your leadership!
82. Never can I forget your role in my life. A father, mentor, and confidant, thanks for your time and effort in guiding me towards the right path in life. May God continue to bless you! Amen.
83. When God told us Jeremiah 3:15, he was referring to you. Thank you for being a genuine and great leader.
84. In you, God gives us a guide to lead in His ways; a teacher who would remind us of His truth; a servant who would share with us His love. May God lift your head above all that rise again you. Amen.
85. Thank you for being our pastor. For leading right. For the word, you spread and the lives you touch. Thank you for the important role you play in our congregation.
86. You spare time to visit and pray with us during our dark days. You stay close in our worst moments. You set the standard of how members of the church should treat one another. Thank you.
87. Through your obedience to God, your family's unselfishness has made such an impact on my life. You have been a blessing and forever you will continue to be one.
Words Of Encouragement For A Pastor
Not undermining the pastor, every human being needs to be served encouragement once in a while. It is human nature for the heart to falter in certain times as was seen in our Lord Jesus Christ in the garden of Gethsemane (Matthew 26:38). At this crucial time, words of encouragement for a pastor will play a vital role in keeping him going.
It may be that due to the tasking nature of the work, the pastor seems to be feeling the pressure. At this point together with prayers, some inspirational words for pastor appreciation would serve as encouragement.
88. God will see you through all challenges. Send me your prayer requests, for we the members of the church are praying earnestly for you.
89. An increase in trying times means that a victory is close. You cannot give up now sir. You have come this far. Think of the eternal rewards that await you, your mansion in heaven.
90. When the Chief Shepherd comes, appears, you will receive the crown of glory that does not fade away(1 Peter 5:3). Carry on till the end.
91. I want to refresh the fact that you that your labor is not in vain. You have been working hard and I want to remind you that Jesus is worth it all, and He is working within your congregation. Keep spreading the good news of the gospel!
92. As Hebrews 6:10 says, God would reward you bountifully for your selfless service to humanity.
93. I pray that in this season, God would be your companion and guide. When you are weary and heavy-laden, remember that Jesus is always with you. We thank you for your endurance as our spiritual leader!
94. Be encouraged oh thou great man of God, for thy faithfulness multiplieth in this place. Thou growest God's flock and deepeneth our faith. We thank thee for the spiritual guidance.
95. "Let us not become weary in doing good, for at the proper time we will reap a harvest if we do not give up". (Galatians 6:9).
96. I am praying for you, Sir. The Lord will continue to renew your strength and you shall grow from grace to grace always.
97. Don't be weary but cast all your burdens on the Lord. When discouragement comes, remember that He is with you and for you. Jesus is pleased with you, and we the people appreciate you so much.
Pastor Appreciation Short Quotes
Pastor appreciation short quotes are messages that quickly pass on admiration or gratitude to your beloved man of God. Use them intelligently and watch your pastor blossom. If you want to see the beauty of anything, shower it with appreciation.
98. You are God sent, Sir. Everything around you speaks of it. Thank you for being our leader over the years.
99. Thank you for letting yourself be God's instrument for change in the lives of the flocks of God, we're grateful for your selfless service.
100. Thank you for encouraging me and giving me a reason to keep pushing on. Your standing in faith has made me stand fast also.
101. From the depth of my heart, I want to thank you for your loving and caring presence in my life over the years. May God continually grace you with the strength to do yours and His work. Amen.
102. For the many hours you have put into moving the work of God forward, thank you for such devotion and diligence.
Thank You Message To A Priest
103. You help me push my boundaries, lift me up when I'm feeling down, and give me comfort when I'm sad. You are a great friend, and I hope to always have you in my life. Thank you my man of God.
104. Dear Priest, you are highly appreciated for telling us the truth regardless of how bitter it tastes. May God help and support you in the ministry.
105. Thank you for the extraordinary work you do in encouraging us and guiding us to the principles of God.
106. Thank you for being a great example of how members of the church should serve each other.
107. Thank you for sharing God's word with us every week without dilution. You are such a great vessel. May you remain relevant.
108. Thank you for listening to the voice of God when He called you for service. The grace to keep going on is released unto you. Amen.
Appreciating Your Pastor With Words
Appreciating your pastor with words should become a norm in every Christian family as it promotes love within the unit. Gratitude must be the order of our lives if we must continue to enjoy the grace of God in the life of his men. Personally, words of encouragement to my pastor have always been of motivation to him. Why not try it on yours?
109. Pastor, I want to thank you for all your great advice, your lovely sermons, and for helping me maintain my faith in God.
110. As someone who has dedicated his life to God, you are a role model for the entire community. Thanks for all you've done so far as a pastor. Keep up the good work!
111. Your messages are full of insight, in spirit and truth. Thank you for continuing to preach the whole counsel of God.
112. Thank you for being tender-hearted and compassionate in the face of grief and joy-filled events. Thank you for becoming part of our family, even when it demanded you sacrifice time with your own family.
113. Thank you for your empathy and compassion that is gladly given during our difficult times.
Thank You Pastor Message
114. Your job is not an easy one. The job that you do has the power to bring a difference in the lives of many. Thank you for everything.
115. My sincere appreciation to you for the wonderful sermon that the Lord has delivered to me through you. Thank you and God bless you.
116. Thank you for your prayers and efforts to help us grow and develop in our walk with the Lord. God's blessings are upon you. Amen.
117. I appreciate your help and support in the good and bad times I have experienced in my life. May the rain of God's blessings continue to fall on you. Amen.
118. Thank you for the heartwarming conversations that we have had during the time, and for being there for me, I'm thankful.
119. For staying through to your stewardship, I cannot but thank you. Your steadfastness to the services of God cannot be undermined. Keep being through to the heavenly calling.
120. You are not just a pastor but also a father. Your large heart is worth emulating, Sir. We keep following through.
Appreciation Message To My Spiritual Father
Does your father deserve to be appreciated? Yes! If only you know the value and the gravity of the space he covers for you in the spirit, you'll never stop appreciating him. Send these appreciation messages to him and you will see how he will be more committed to you.
121. Dear Mentor and Father, I cannot but seize this moment to express my heartfelt gratitude to you for your timely and timeless investment in my life. May God reward all your works. Amen.
122. The level at which you poured your life into me right from the day I met you has been awesomely amazing. Thank you for your contribution to the progress of my life.
123. You've been a faithful servant of God over my life, I love the way you pastor me. Thank you, Daddy, I'm grateful!
124. Who else could have covered your space in my life if not you? I think this duty is peculiar to you, only you could have handled it this way!
125. From the depth of my heart, I want to say thank you, Sir, for all that you've done for me and what you'll yet to do.
126. Your labor of love over me and every other cannot be in vain no matter how long it may take for it to yield. You will never be denied your rewards. Amen.
127. Your genuineness cannot but be pronounced abroad to appreciate the quality of the person that you are. What a great servant of God you are! May God strengthen your hands to do more for him! Amen.
Spiritual Fathers Day Messages
Every Father's day is an opportunity to appreciate and extend your gratitude to everyone who serves the role of the father over you, especially your spiritual father. Get this message across to your spiritual father and he will do more for you.
128. On this special day where spiritual fathers are celebrated across the globe, I want to seize the moment to say happy fathers' day to you. May you witness more of it on earth
129. You've been a source of inspiration and encouragement to me every day. Thank you for your consistency over the years.
130. Everything that you are doing is noteworthy and recognized, none of your works is overlooked. Paydays are on the way, Sir.
131. Having a father who serves his generation without ulterior motives is not easy to come by. You are that kind of father! May God bless you in every area of your life. Amen.
132. You've proven beyond doubt that you're a Father. May you never lack whatever it takes to father many generations. Amen.
133. I'm grateful for the privilege of having you as a covering over my head. You've been a standing instructor and guidance to me whenever needed. May God keep you for me.
134. A worthy instructor like you deserve to be appreciated and accrued a great honor. I deeply honor you, dear man of God.
135. I'm certain of one thing concerning you that your labor cannot go in vain. Keep true to the call of God on your life.
Read also: Gratitude to God for everything
Prayer For My Spiritual Father
135. May the face of God shine upon you and give you peace roundabout. May He lift your head above your enemies. Amen.
136. May nations of the earth come to rising of your light. Favor will come to visit you all the days of your life.
137. God shall bless you with long life, peace, prosperity, and joy on every side. You shall be blessed and not ashamed.
138. The pleasure of God shall prosper in your hands, that assignment committed to your hands shall not go unaccomplished. Amen.
139. Your fruit shall be mighty upon the earth, through your seeds, your name shall be pronounced to the end of the earth. Amen.
140. You shall grow in leaps and bounds, you shall increase on every side. You shall not lose relevance in your generation. Amen.
Letter of Appreciation to Church Leaders
141. Dear Leaders,
Appreciation must be shown to you for all the efforts you've put into the works of the Lord as they have been committed to your trust. Thank you for your timely and timeless efforts. May you not lose your rewards. Amen.
Yours in His Vineyard.
142. To the most Amazing Leaders, Greetings.
The works committed to your hands are great. We recognize your labor of love over the flocks of God and the church generally. This letter is written to encourage you. Keep up the good work of the Lord.
Yours in Christ.
Notes/Letter Of Encouragement To My Pastor
Use these pastor appreciation notes to express your gratitude to him/her and encourage him/her also. 
143. Dear Pastor and Man of God,
Thanks be to God who has given you the strength to accomplish the great works He has given to you over the years. May He grant you the grace to finish well. Amen.
I want to specially encourage you to continue in the works of the Lord knowing that your labor of love is never in vain. The Lord is your strength.
Yours in Christ.
144. Dear Pastor, Greetings, It's with much gratitude I'm writing this letter to you to appreciate your good works and tireless efforts over the house of God. May He continue to strengthen you to the end. Amen.
145. I deeply treasure your contribution to my life, you've been a blessing all the while. God bless you, Sir
Encouraging Words for Pastor's Appreciation
146. My dear Pastor, I'm deeply grateful for everything you have done for me. Thank you for all your investment in me. I'm grateful, keep up the good work.
147.  Your life has been a source of inspiration to me, I cannot deny it. I cannot but constantly give thanks to God concerning you. You are such a blessing to me and the entire world. God bless you greatly!
148. There are times things may appear not working but there is always a God in heaven who is always there for you to make your expectations come through. Keep working, God is with you.
149. Everybody may forsake you but be sure that God is with you and also do I. As long as God does not lie, everything concerning you shall be alright.
150. This is your season, the Lord has determined to show you unusual kindness as a reward for your faithfulness in His vineyard. Keep striving towards the goal.
151. I want to let you know that in no time, everything shall be turned around for your good. Man of God, very soon, we shall celebrate you.
The works of the Lord are truly great and demanding but I want to encourage you to keep up the good works. The Lord shall strengthen your hands and give you the grace to run the race to the end. Amen.
Yours in the Lord.