Does it always sound strange to you when it comes to the matter of praying for your pastors and leaders? How does it sound or look when you're told to pray for your pastors and leaders? What Scripture talks about praying for pastors? In these lists of scriptural prayers for pastors and leaders, you will see the importance and how to do it effectively with the light of God's word.
It's easier to criticize a man of God than pray for him. Criticism is cheap but intercession is expensive. The most important people to God are intercessors, not critics. Intercessors are builders, they carry the Lord's burden and express it in prayers. When you become an intercessor, the Lord begins to take you very seriously.  What should we pray for our pastors? Simply intercede for them!
It can be helpful: raising intercession for the world
It's a good thing when you pray for yourself, but it's also wonderful when you engage with scriptural prayers for pastors and leaders, as a way of extending your love and affection to them. What do you pray for spiritual leaders? How do you pray for church leaders? The word of is clear about what to pray for them!
Do you know that most of the time when you neglect to make prayers for pastors and leaders, it may lead to their falling or stumbling, because they too are human beings that obtained grace to lead God's people. In other never to allow them to be  exposed to these temptations, you should always make up your mind and be determined to always touch the heavens on behalf of your spiritual leaders.
Praying for your pastors and leaders must always be your duty to be committed to daily. A lot happens when we do this on their behalves even without their awareness. You will hardly see pastors and leaders do well in any area without someone or people touching heaven for them when it's convenient and when it's not convenient, your scriptural prayers for pastors and leaders go a long way even more than what you can imagine.
Have you been on the search for scriptural prayers for pastors and leaders and you can't put some together? Here are more than 30 scriptural prayers for your pastors and leaders right on this page!
Read also: words of appreciation to spiritual leaders
Intercessory Prayer for Church Leaders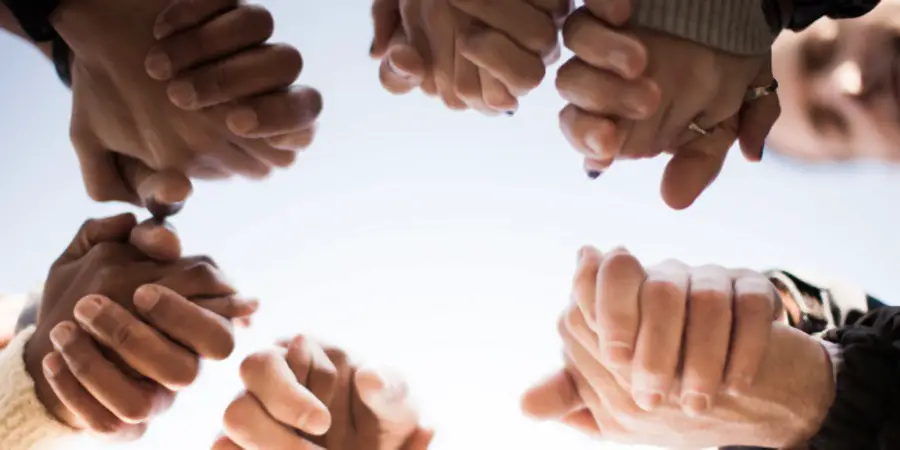 We can never overemphasize the tremendous power of intercession in the church of Christ. Nothing changes until prayer mixed with faith is made. Intercessory prayer for church leaders must be something that shouldn't be taken with levity. You will hardly find leaders that genuine prayers are being made on their behalves and yet go the wrong way without repenting. Intercession for pastors and leaders is the shield of the church over them to protect them from the onslaught of the wicked ones.
I have determined to make these lists of scriptural prayers for pastors and leaders which will enable you to know how to pray effectively on behalf of your pastors and leaders. And do not forget that it's  important to believe all the prayers you pray for them. Without faith, your prayers cannot ring a bell in eternity. This is how to pray for pastors and spiritual leaders! Below are more than 15 ways to pray for your pastor!
Helpful Resource: understanding prayer and faith
1. Dear father, I acknowledge your faithfulness over my life and our church leaders, thanks for your love and kindness over every one of us.
2. It's a privilege for us to be alive till this present moment despite the evil all over the world, your protection is sure over my life and over our church leaders. We say thank you for all you do for us.
3. Thank you father for the provisions of foods and our needs and the needs of our church leaders. Your mercy is great and endless over each one of us. Be glorified in the heavens and our lives. Amen.
4. Father Lord, we appreciate your name because you have never for once left our spiritual leaders who have been keeping watch over us in the time past. Your goodness is great and worthy to be publicized in the ears of men.
5. Glory be to your name in the highest for you will always give heed to the prayers I am about to utter over the lives of our church leadership.
6. Your great support over their lives and families cannot be paid for, it is your mercy that has made it possible for them. I give you thanks, dear Father.
7. Dear Father and God, I pray on behalf of my church leaders to grant them wisdom that they need to be able to guide and direct their steps and the steps of those you have trusted them with.
8. Father Lord, always renew their strength in their inner man so that they will be able to walk worthy of you unto all pleasing and thereby lead your flocks aright in the name of Jesus. Amen.
9. I rebuke every power of evil tongue over their lives, none of it will stand or take effect over their lives. I silence the power of negative utterance over them in the name of Jesus. Amen.
10. Dear Father and God, let your counsel stand in their lives and let not the will of the enemies prevail against them. Your will shall be established in their lives, family, and ministry.
11. Whatever might be the thoughts of the evil ones over their lives shall not manifest in the name of Jesus. The thoughts of the wicked ones are nullified.
12. Guide them in all they do, light their paths so that they will never be confused in their journeys here on Earth until they see your face in glory. Amen.
13. I pray that you will put to confusion the schemes of the enemies and their merchandise. Whatever that is not in consonance with your plan and purpose for their lives shall not take place in their lives.
14. In your tender mercies, never allow them to go astray in the path you have laid down for them to walk in and lead your people.
15. I cast out every power or grips of fear that may seek to take hold of their souls. They shall walk in peace and shall not be afraid when evil comes in the name of Jesus the Lord.
16. Father Lord continue to work within and without them until they are like you in all areas so that their lives will show forth your glory and be an encouragement to others in the name of Jesus.
17. Prosper them in all they do, whatever they lay their hands on shall prosper. They shall not labor in vain neither will they give birth to troubles.
18. I rebuke every spirit of pride that can cause them to think they're enough without you. The spirit of the anti-christ shall not have an influence over them.
19. Let your love continue to abound much more and more in their hearts no matter what comes their way. Their love for you shall not wax cold in the name of Jesus.
20. Increase them in all areas, causing them to continue to grow from grace to grace, glory to glory, peace to peace, increase to increase, anointing to anointing in the name of Jesus Christ. Amen.
Also helpful: Messages to celebrate your spiritual leaders on their birthdays
Intercessory Prayers for Pastors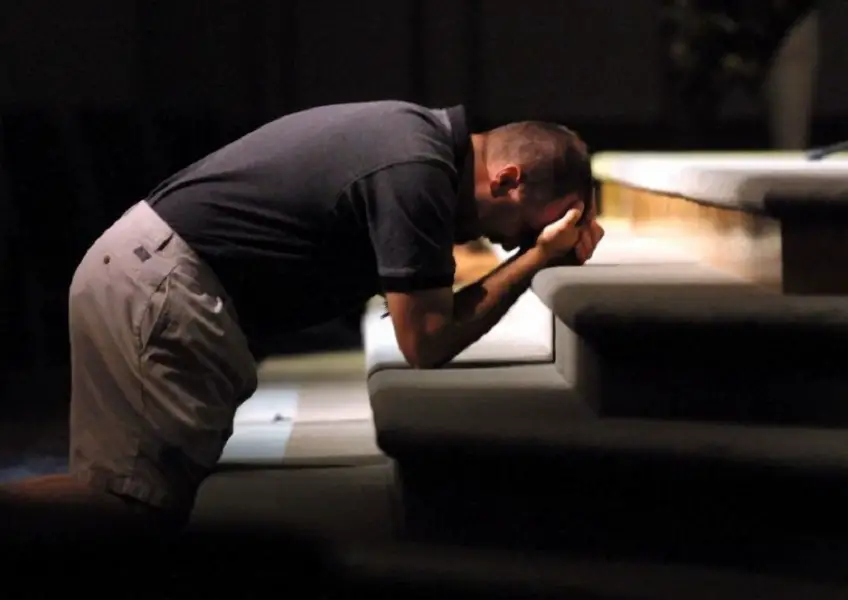 Be aware that even though you need to pray for your pastors, there is an aspect you need to stand in the gap and fight on their behalf. This world is full of evil and it takes the strong and the fittest men to survive therein. Intercessory prayers for pastors will enable you to know how to pray and be so effective in it when praying for them.
Intercessory prayers for pastors will help you to know how to navigate when standing in the gap to fight on behalf of your pastors and allow you to keep conquering battles for them knowingly and unknowingly. Through this, you ease the burdens upon them and you will be surprised to see your pastors going from strength to strength and become stronger all the time. Scriptural prayers for pastors and leaders are the essential parts of Intercession.
21. Father almighty thank you over every one of my pastors for your guidance and protection over them from all evils, from all powers of darkness contending against them not to do your will and be able to accomplish what you put in their hands.
22. I appreciate you, dear father for you will continue to guide them day by day and continue to fight for them even the battles they are not aware of.
23. Father almighty I pray for wisdom for them to be able to know how to work and walk without falling into the traps of the evil that are against them.
24. Let your fire judge every power of darkness pretending to be light just to carry out their assignments, may all their plans become non-effective in the name of Jesus.
25. Every power and force of spiritual wickedness over their lives and ministries are being disgraced by the blood of the lamb.
26. Every affliction that may be troubling them in any area of their lives is being removed by the blood of Jesus.
27. Let every force creating difficulties for them and on their ways catch the fire of God and be turned to ashes in the name of Jesus.
28. I pray against all false accusations over their lives and ministries to be silent, let the voice of their accusers not be heard over them in the name of Jesus.
29. Let Every power contending against them receive judgment right now and be silenced forever in the name of Jesus Christ.
30. Let the power to break forth from all limitations envelope them, from one level of breakthrough to another. Let there be no limit in their lives in the name of Jesus. Amen.
31. Let every demonic manifestation that may be seeking ways to destroy them catch fire and be rendered useless in the name of Jesus.
32. I bound every manifestation of the familiar spirit that may be trying to seek expression in their lives and take the place of true ministry God has given them.
33. Every power tormenting them in the area of finance receives judgment in the name of the Lord. They shall not lack in their finances.
34. I break and destroy everything that has been done in the kingdom of darkness over their lives and ministries in the name of Jesus.
35. Every shackle of delay, reproaches, stagnation concerning them by the blood of the lamb is being destroyed in the name of the Lord.
36. Rescue them always from every evil plan that has been planned ahead of them knowingly and unknowingly in the name of Jesus.
37. I fight against all forces hindering them from going higher to the next level you are taking them to in Jesus' name.
38. I silent every accusation either true or false concerning them by the blood of the lamb in the name of Jesus.
39. In lifting, they are lifted, they shall continually break forth regardless of the devil's plans and strategies concerning their lives.
40. I break the teeth of every evil one concerning their lives and families in the name of Jesus.
Check this also: Effective prayer points
Short Prayers for Pastors
Trust me, I will be taking you through short prayers for pastors which will enable you to pray for them regardless of how busy you might be. The fact that it's short doesn't mean it won't be answered or accepted. Short prayers for pastors are forms of prayers like petitions and reminding God of His faithfulness and loving-kindness on their behalf.
It doesn't take much time when it comes to short prayers for pastors regardless of where you might be, it's just all about your faith and your heart connection to be able to make it effective.
Helpful Resource: Giving expression to your faith
41. Father Lord I appreciate your name for timely help over my pastors, your goodness is countless over him and his family.
42. I thank you Lord for I know you're working out something good on his behalf and I know it shall manifest in no time.
43. Let there be supplies of everything they need in other for them to be able to function well and fulfill their callings.
44. Their eyes shall continually be opened to everything you want them to see so that they can stay aligned in their calling in the name of Jesus.
45. Make them more committed to your work than ever before so that they could win more lives and territories for you.
46. Guide them in all areas of their lives so that their lives will be living examples that will make multitude to know you.
47. Make them advance in strength to conquer more territories for you and take more lives for you in the name of Jesus.
48. Anoint them with fresh oil always, let their heads not be found dried of the oil of the spirit any day of their lives.
49. Make them wiser, deeper in the counsel and the will of God in the name of Jesus.
50. Let them be more sensitive in all times and seasons so that they will know your will for their lives.
51. Let your glory always shine over them and make their light shine throughout the whole world.
52. Show them your loving kindness always and let not your mercy depart from their lives in the name of Jesus.
53. Bless them always spiritually, financially, and in all areas of their lives. They shall not be barren of good works in the name of Jesus.
54. Strengthen them always amid challenges and give them the fortitude to forge ahead in the name of Jesus.
55. Do a new thing in their lives and make the old works come to an end. Just as your mercy is new every morning, make all things new in their lives.
56. Let your love always abound much more in them and through them, your love will be shed abroad in their hearts.
57. Let their lives be a testimony of your promise so every eye shall see it and glorify you who is in heaven.
58. Heal them from all wounds and injuries they might have sustained in course of the assignment you have committed into their hands.
59. Empower them more to be able to fulfill the tasks ahead and bring them safely to their promise land in the name of Jesus.
60. Cause your light to always shine on them and let not darkness have a rule over their spirits in the name of Jesus the Christ. Amen.
Can also be helpful: Quotes on the power of prayers
Scriptures to Pray for Pastors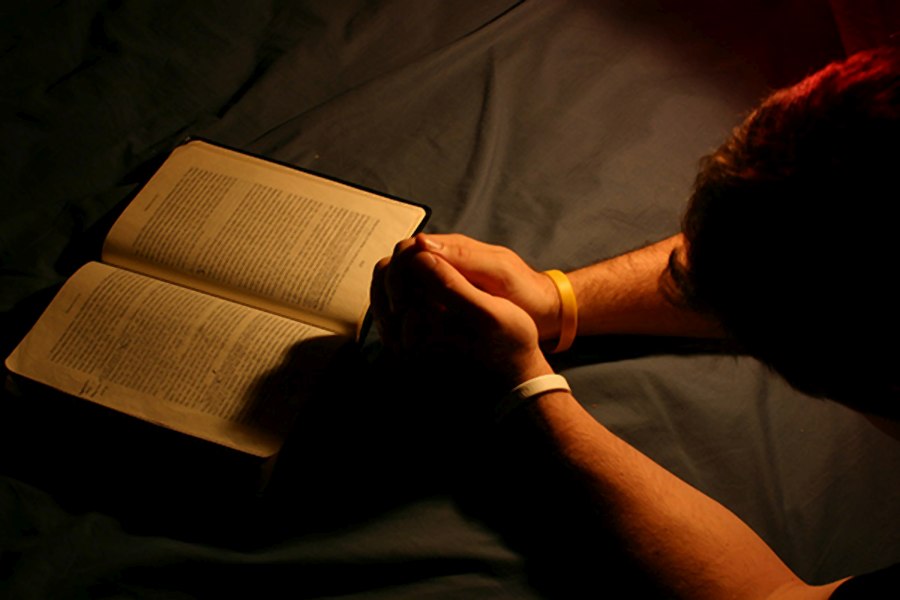 Are you in search of scriptures to pray for pastors? That's why I'm here to guide you and save you from the stress of not finding any, praying in the light of the scriptures would save you from a lot of errors that can hinder the prayers from not being answered. It's so much important to engage scriptures to help us pray the right way.
It's so much important to always pray scriptural prayers for pastors and leaders because that's God's will and when you pray the scriptures with understanding and with faith there's nothing that can stop it from not being answered, that's why scriptures to pray for pastors are made available for you on this page.
Related Search; Praying using the scriptures
61. Lord, I thank you and I pray for discernment in exposing every strategy of the enemy against my pastors.
62. Father, I thank You that no weapons formed against my pastors shall prosper, every tongue raised against them will be cast down.
63. Let your love in them abound much more than ever before so that they can know beyond they have known.
64. The Lord bless them and keep them; the Lord make His face to shine upon them and be gracious unto them; the Lord lift His countenance upon them and show them mercy.
65. May the Lord God supply every one of their needs according to his riches in glory in Christ Jesus.
66. Help them not to grow weary of doing good and for them not to give up so that in due season they should be able to reap.
67. May the Lord show His steadfast love and faithfulness to them and do good to them.
68. Help them to be able to delights in your way; so that the  can you establish them in their endeavors in the name of Jesus.
68. They received grace to obey the voice of the Lord their God, for all the blessings of the Lord should come upon them and overtake them.
69. Remember their works of faith, labor of love, and steadfastness of hope in our Lord Jesus Christ.
70. I pray for them that they receive boldness to always be a witness to resurrection in all they do and in every place they will step their legs into.
71. Help them to be so much more fervent for you and remain relevant in your agenda for their lives.
72. Lord Almighty give generously unto them your wisdom to be able to lead and direct the people in the right path.
73. Grant them the grace to be strong in you and the power of your might so that nothing makes weak in the name of Jesus.
74. Lord almighty, help them to be more disciplined  to keep them under control, lest after preaching to others they should be disqualified.
75. Help them to focus on the Word of God and walk in the fear of the Lord in holiness and righteousness all the days of their lives.
Also helpful: Praying using the word of God
Bible Verse Prayers for Pastors
One thing I will like you to have an understanding of is the bible verse of prayers for pastors. Having the knowledge matters when it comes to prayer, it helps you to pray more effectively when you want to pray. You ought to pray with scriptures because it helps you focus on what is most important and the moment the bible verses stick to your heart, you can journey faster in prayers.
Helpful Resource: Praying effectively
Most times, it's not cool trying to bring out bible verses on an assumption, I'm here to help you list them out which would be of help anytime you are in needs of scriptural prayers for pastors and leaders and through these bible verses, you will have much more concentration whenever you are praying for your pastors.
76. "Hear my prayer, O Lord, and give ear to my cry; hold not your peace at my tears! For I am a sojourner with you, a guest, like all my fathers" (Psalms 39:12).
77. "But truly God has listened; he has attended to the voice of my prayer." (Psalm 66:19)
78. "Now, therefore, O our God, listen to the prayer of your servant and to his pleas for mercy, and for your own sake, O Lord, make your face to shine upon your sanctuary, which is desolate" (Daniel 9:17).
78. "Beloved, I pray that all may go well with you and that you may be in good health, as it goes well with your soul." (3 John 1: 2)
79. "Call to me and I will answer you, and will tell you great and hidden things that you have not known" (Jeremiah 33:3).
80. "Let my prayer be counted as incense before you, and the lifting up of my hands as the evening sacrifice!" (Psalm 141: 2)
81. "That the God of our Lord Jesus Christ, the Father of glory may give unto you the spirit of wisdom and revelation in the knowledge of him" (Ephesians 1:17)
82. "The eyes of your understanding being enlightened; that ye may know what is the hope of his calling, and what the riches of the glory of his inheritance in the saints" (Ephesians 1:18)
83. "Make us glad according to the days wherein thou hast afflicted us, and the years wherein we have seen evil" (Psalms 90:15).
84. "O satisfy us early with thy mercy; that we may rejoice and be glad all our days" (Psalms 90:14).
85. "And let the beauty of the LORD our God be upon us: and establish thou the work of our hands upon us; yea, the work of our hands establish thou it" (Psalms 90:17).
86. "With long life will I satisfy him and show him my salvation" (Psalms 91:16).
87. "Mine eye also shall see my desire on mine enemies, and mine ears shall hear my desire of the wicked that rise up against me" (Psalms 92:11).
88. "But my horn shalt thou exalt like the horn of a unicorn: I shall be anointed with fresh oil" (Psalms 92:10).
89. "With long life will I satisfy him and show him my salvation" (Psalms 91:16).
90. "There shall no evil befall thee, neither shall any plague come nigh thy dwelling" (Psalms 91:10).
Very Helpful: Best way to lead prayer in the church
Scriptures Prayers for Church Leaders
Are you in need of scriptures to pray for your church leaders? It's a good thing because I will be making a list of scriptures that are in line with what you are looking for. There is a lot that happens when you go on your knees and pray for your church leaders. There's no little amount of prayers you devoted yourself to pray for your church leaders that God won't listen to and grant you your heart desires concerning it.
Scriptural prayers for pastors and leaders will help you to know the importance of praying with scriptures. Concentration matters when praying, and when you pray along with the scriptures you will find it easier to concentrate.
91. Lord almighty, I thank you because you will continue to cause my church leaders to be steadfast, unshakable, and always abounding much more in your work (1 Corinthians 15:58).
92. Lord almighty, help my church leaders not to be distracted, discouraged, or doubtful and now neglect the spiritual gift You have given unto them. Give them the courage to take great pains to maintain the path You have cleared for them and to be absorbed in the work You have laid before them (1 Timothy 4:14-15).
93. Oh Lord God, help our church leaders never to put their senses and confidence in the flesh, help them to always stay all the time in the spirit. (Philippians 3:3)
94. Help our church leaders to be able to put all their trust in you, let them always have the mentality that, it's through you they can draw strength (Philippians 4:13).
95. Father almighty, allow the mind of Christ Jesus to be in them, for them to always humble themselves in your presence (Philippians 2: 5).
96. Help my church leaders until they are conformed to the exact image of Christ (Romans 8:29).
97. Help them to live the exact life of Christ and be a good example to everyone following them. (Galatians 2: 20).
98. Help our church leaders never for once to go out of your way and help them to be spiritually minded (Romans 8:6).
99. Help them to always walk by faith, not just their senses. (2 Corinthians 5 vs 7).
100. Father Lord, always comfort them at all sides, that they through this may be able to extend the comfort to those following them. (2 Corinthians 1: 4).
101. Bless my church leaders with wisdom and understanding for them to be able to lead those following them (James 1:5).
102. Grant unto them the ears that hear and heart that obeys at all time. Amen.
103. Empower them to hold fast to Your faithful Word so that they will be able both to exhort in sound doctrine and to refute those who contradict themselves (Titus 1:7-9).
104. Help them to do your work both when it's convenient and when not convenient (2 Timothy 4:2).
105. Help them to be thoroughly furnished unto all good works. (2 Timothy 3:17).
Scriptures to Encourage your Pastors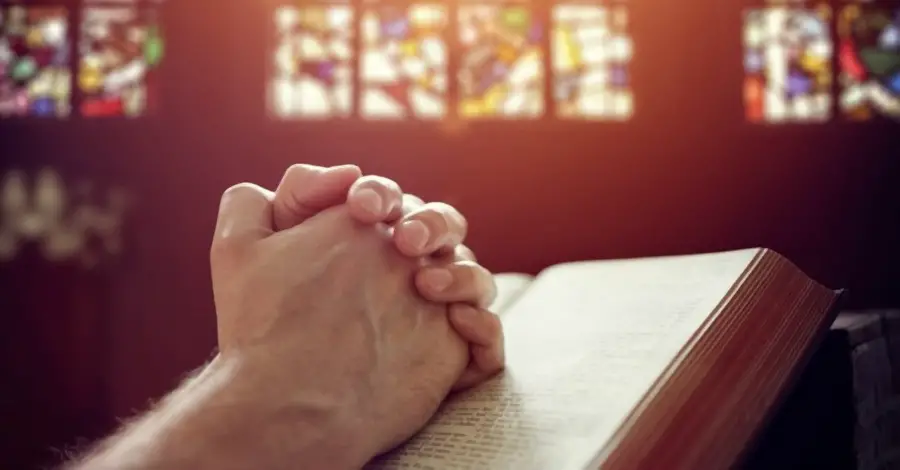 It's so much important to always have it in mind when it comes to the area of encouraging your pastors that it takes the word of the spirit and life to encourage them. Motivation only does little or nothing. Scriptures to encourage pastors are listed here for you to make sure you don't have struggles getting the right ones to minister encouragement to your pastors.
The only guarantee of encouragement of a spiritual person can never be found outside of the word of God. That's why scriptural prayers for pastors and leaders are so much important and will help you too in not a small way.
106. God's word makes us understand that "But those who wait for the Lord's help find strength renewed; they rise up as if they had eagles' wings, they run without growing weary, they walk without getting tired" (Isaiah 40:31).
107. Hope in God is not a waste of time. His word says "But if we hope for what we do not see, we eagerly wait for it with endurance" (Romans 8:25).
108. Nothing is worth separating us from God's love, and nothing should do. His word says "For I am convinced that neither death, nor life, nor angels, nor heavenly rulers, nor things that are present, nor things to come, nor powers, nor height, nor depth, nor anything else in creation will be able to separate us from the love of God in Christ Jesus our Lord" (Romans 8:38 -39).
109. His word says we, should cast all our cares on Him, for He cares for us. Keep casting all your cares on Him (1 Peter 5:7).
110. Put your trust in the Lord Almighty. His word let us know that, they that put their trust in the Lord will remain unshakable but stand forever (Psalms 125:1).
111. It's important not to grow weary no matter the challenges or situation. His word says "And let us not grow weary while doing good, for in due season we shall reap if we do not lose heart." (Galatians 6:9).
112. God's word says "keeping our eyes fixed on Jesus, the pioneer, and perfecter of our faith. For the joy set out for Him, He endured the cross, disregarding its shame, and has taken His seat at the right hand of the throne of God". (Hebrews 12:2).
113. The Bible says, they look unto Him and they were lightened and they were not ashamed. Keep looking unto God, no man keeps his gaze on Him and regrets it. (Psalms 34:5).
114. It's always a good thing to trust in the Lord. "Trust in the LORD with all your heart, and lean not on your understanding; in all your ways acknowledge Him, and He shall direct your paths". (Proverbs 3:5-6).
115. Faith has always been the substance of things hoping for, evidence of things not seen. Without faith, no man can please God. Keep trusting God, and never doubt Him. (Hebrews 6: 1,6).
116. His thoughts towards you are of good, not of evil to give you a great end and hope. (Jeremiah 29:11).
117. No matter the storm of life, always remember He's beside you to save you through it all. Luke 8:118. Chose faith over fear as admonished in Psalms 27:1.
119. Only be thou strong and very courageous, that thou mayest observe to do according to all the law, which Moses my servant commanded thee: turn not from it to the right hand or the left, that thou mayest prosper whithersoever thou goest. (Joshua 1:7)
120. Always have this in your mind, let it become a stronghold within you as sounded in Joshua 1:9 "I repeat, be strong and brave! Don't be afraid and don't panic, for I, the Lord your God, am with you in all you do."
121. I pray that the Lord will keep strengthening you and give you peace on every side. God bless you, Sir.
In conclusion, Have you not found it interesting engaging with scriptural prayers for pastors and leaders? There are so many blessings available for everyone who makes intercession their business in the vineyard of the Lord. When you carry the Lord's burden by praying for the frontiers in His kingdom, the Lord also takes care of all that pertains to you. If you know God, you will love His men and pray for them.
Helpful resource: Intimacy with the Lord
I'm persuaded that you have had a nice time on this page and I'm sure you would want to share with family, friends, and loved ones. Kindly do so and do not hesitate to LEAVE A COMMENT.