God is ever willing and eager to hear our prayers than we are eager to pray. If you can be committed to praying, God is ever committed to answering your prayers. Everyday prayer for myself ought to be what you are intentional about and what you do constantly.
Knowing that prayer is the involvement of God in your everyday affairs should make you stay committed to praying for yourself every time you are privileged to see the light of a new day. You can never come to a point when you would have prayed for yourself too much, you can only under-pray for yourself.
Prayers are not heard unless they have been prayed. Do not care so much about unanswered prayers, care much about un-offered prayers. Do the praying, and leave answers to the Lord. I know you really want to pray for yourself, here are an everyday prayers for your to furnish your life with goodies.
Daily Declarations of Faith
You can begin every day with these daily declarations of faith.
¥1. Dear Father, I thank you for the gift of Jesus Christ to me and the whole world. I appreciate you for the benevolence of the gift of salvation.
¥2. I ask that the sacrifice of Jesus shall not be in vain in my life and shall be fully manifested according to your word in the name of Jesus.
¥3. I declare that I will walk in the wisdom of Christ so that everything that you have kept for me shall be handled. By your wisdom, I shall prevail in life in the name of Jesus.
¥4. Your word says, "I'm the light of the world, He who follows me will not walk in darkness but shall have the light of life". I declare that I shall not work in darkness but I shall have the required light it takes to live triumphantly in the name of Jesus.
¥5. Let your spirit within me teach me your ways and lead me in the plain path so that I will not walk out of alignment in Jesus' name.
¥6. Let your knowledge dominate my soul and let your understanding be the leader of my life as I walk through this earth in the name of Jesus.
¥7. I decree that I walk in spiritual understanding; I come into the full knowledge of the will of God for me. I shall not be ignorant of anything that the Lord wants me to know and possess in this season of my life.
¥8. The mind of Christ is in me. I'm enlightened by the Spirit of God. I have a sound mind just like Christ has. As He is in heaven, so am I in this world.
¥9. I decree that I shall walk in the possibilities of Christ. Whatever could not limit Christ cannot limit me too. The hand of the living God that empowered Christ shall rest upon me in the same manner.
Related search: effective prayer points
Prophetic Declaration for Today
¥10. The word of God is quick and powerful. I pray that this word shall quicken me up and empower me for the supernatural life. I refuse ordinary life in the name of Jesus Christ.
¥11. As a result of the light of God's word in me. I possess my heavenly inheritance in Christ. I walk in the full manifestation of His deposit within me.
¥12. I declare that I walk in dominion, because the power of God is at work in me, giving me spiritual energy to do the impossible.
¥13. Jesus lives in me; I overcome every day through His blood. I win always; I cannot be defeated through His divine power.
¥14. I'm prosperous in my finances through the riches of Christ captured in the finished work. I renounce poverty because Christ has made me rich through His poverty.
¥15. I walk in sound health; no sickness shall have a place in my body. Diseases and sicknesses are rebuked for my sake.
¥16. Satanic agendas are frustrated and reduced to lies for His namesake. God has blessed me I shall not be cursed. I'm the one whom the Lord has blessed this day and beyond!
¥17. Sin shall not have dominion over me because I have been enabled by grace to live above it in the name of Jesus.
¥18. My body shall not mislead me. I receive grace to put it under subjection in the name of Jesus.
¥19. No power of the wicked ones shall have dominion over me. I exercise my victory over serpents and scorpions and all the power of the enemies set against my ways today.
¥20. I decree that the light of God shall expose every form of darkness in my life. I shall not be dominated by the evil forces in the name of the Lord Jesus.
Related search: prophetic prayer points
Powerful Morning Declarations
¥21. Every principality and power arraigned to frustrate the works of grace in my life; I declare them destroyed in Jesus' name.
¥22. Every imagination and thought that raises itself again the knowledge of God in my life, I cast them down and bring them into captivity in the name of Jesus.
¥23. I'm seated in heavenly places in Christ Jesus, I rule over situations and challenges, and I'm victorious all the days of my life.
¥24. By the reason of my seated position in heavenly places, I shall be above only, I shall not be beneath. My head is lifted above my enemies in the name of Jesus.
¥25. For you oh Lord is a shield for me, you're my glory and lifter of my head. Let my head be lifted above my enemies. My enemies shall come bending unto me.
¥26. He suffered no man to do me harm, and he rebuked kings for my sake. I decree that I'm untouchable by the anointing of the spirit upon me in the name of Jesus.
¥27. The power that raised Jesus from the dead shall empower me for an indomitable life. I'm victorious through His strength.
¥28. Everything that has been written concerning me shall be manifested through the knowledge of God and education of the Spirit. I shall not be denied of my heritage in God.
¥29. My life is hidden in Christ with God. I'm indestructible, indefatigable, and indomitable in the name of Jesus.
¥30. I can do all things through Christ that strengthens me. I shall not be bereaved of the necessary empowerment it requires to do everything that I have been predestined to do in Christ.
¥31. Let the angelic activities be effective in my life so that I can have assistance for my life and destiny. Amen.
Related search: prayer messages to send to loved ones
Everyday Prayer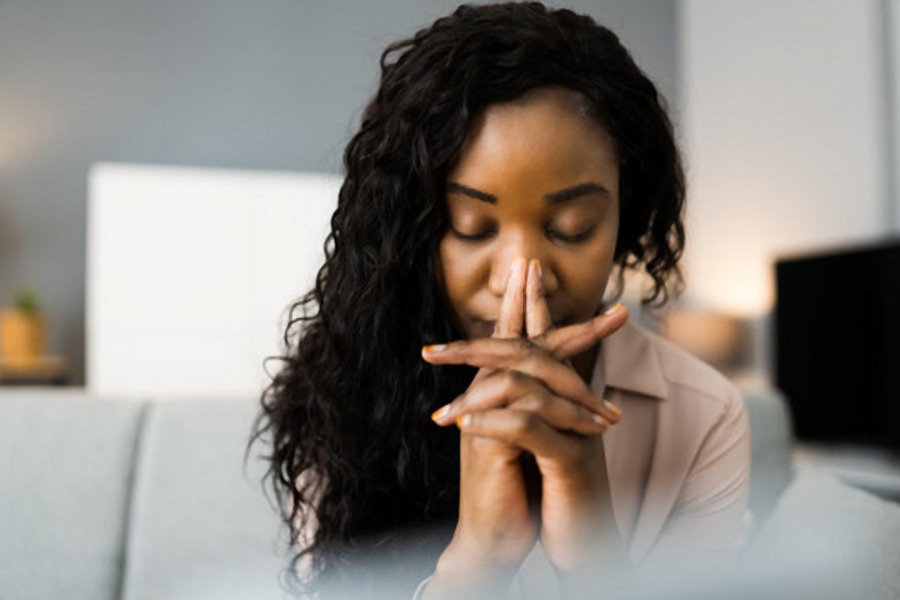 ¥32. Let your hand help me oh God and lift me to the exalted place on earth. You're the one who causes me to live in high places of the earth so that I might eat the increase of the field.
¥33. Every obstacle along my path to the fulfillment of my destiny, I declare them cleared off in the name of Jesus. Whatever cannot stop Christ cannot stop me.
¥34. No man shall be able to stop the works of God in my life. I shall be triumphant regardless of the challenges in this world.
¥35. Every battle inherited from my background is canceled by the finished work of Christ on the cross. I was born to inherit blessings not curses in the name of Jesus.
¥36. Let the blessings of Abraham flow in my life ceaselessly to the praise of your glory. Amen.
¥37. Father, do major miracles in my life that will announce your name to the end of the earth. My life shall be an expression of your glory and praises.
¥38. Dear Jesus, you're my hiding place and stronghold. My life is hidden with you in God. Therefore, I shall not be located by the arrows of the wicked ones in the name of Jesus.
¥39. Holy Spirit has been given to me to abide with me forever. I will never be deprived of every necessary help I needed to fulfill the will of God for my life.
¥40. I pray that as I walk through this earth, let signs and wonders follow me all the days of my life. Your goodness and mercy shall not depart from me. As you were with Jesus, so you'll be with me.
¥41. Fill my heart with joy and gladness that will make my health spring forth. Fill my days with pleasure and my years with prosperity as I serve you with my life.
Related search: faith confession
Daily Declarations for Success
¥42. Guide my heart never to believe in vanities that present themselves to me on the daily basis. Strengthen my resolutions to look up still even when all things are calling my attention from beneath.
¥43. You're everything I have got in this world dear Lord, give me understanding so that I may fully see you as a sufficient God who is beyond failing.
¥44. Show me that you mean more than life to me. Manifest your names unto me and give me an encounter with you as my Lord. Help me find my rest in you and give me great success.
¥45. Lead me to trust in your goodness and mercy for the rest of my life. Train my heart to live expecting your wonders every morning in the name of Jesus.
¥46. You have promised to be with me dear God, help me to enjoy your divine companionship and partnership in the journey of life. Let me never feel alone any day.
¥47. Do not forsake me even when I'm out of strength to keep holding unto you. When strength fails, carry me through. When I cannot see clearly, be my light. When my hope wanders, strengthen my heart.
¥48. Keep me filled with the joy of the Holy Ghost so that my faith be strengthened in you. Let the spirit of faith possess me and fill my heart with confident expectations as I walk with you through life.
¥49. Dear Father, I thank you for your love, kindness, and gentleness towards me, thank you for all that you mean to me. I celebrate your majesty, be praised forevermore. Amen.
¥50. Make my life full of testimony of a life of faith. Let me enjoy divine benefits that are reserved for those who have hope and expectations in you.
¥51. Your goodness shall surround me today and make life beautiful to behold. I'm blessed in all that I do in the name of Jesus. Amen.
Share these everyday prayers for me with family, friends, and loved ones. LEAVE A COMMENT!