Birthdays are times to celebrate with family and friends. Such moments come with lots of wishes from well-wishers. There are inspirational birthday wishes and hilarious birthday wishes for best friends you can find on this page to celebrate your best friends and loved ones. This adds fun to the birthday celebration and makes it a memory to cherish forever.
We are humans and life happens sometimes. We need people we cherish to help us navigate our highs and lows. why can't you try sending hilarious birthday wishes to your best friend? Believe me, your friend will laugh all through the day. You're probably thinking of what to send. You don't want to send the usual birthday wishes but you want to send something unique such as these birthday wishes.
Are you eager to wish your friend well on his/her birthday and you don't know where to get them? You're in the right place as hilarious birthday wishes for your best friend were put together for you. Try them and see how your friend will appreciate the wishes so much.
Related topic: funny ways to wish someone a happy birthday
Heart Touching Birthday Wishes for a Friend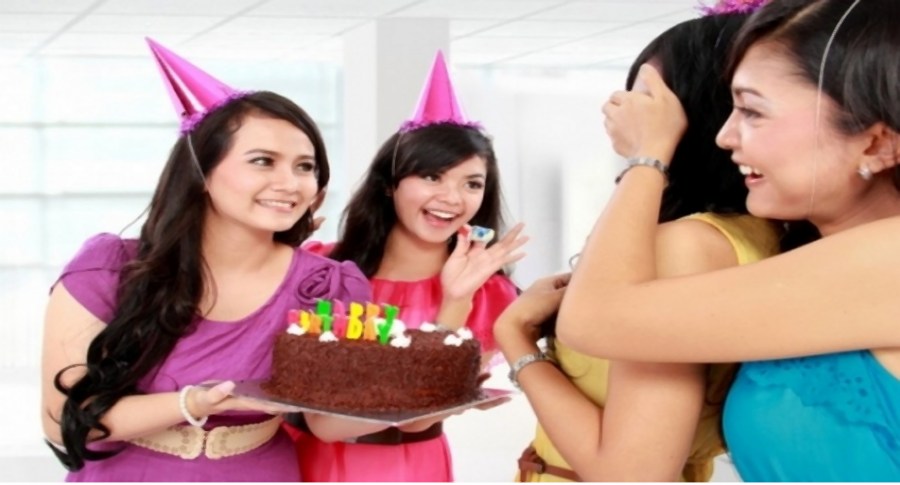 Wishing your friend funny expressions on his/her birthday has a powerful way of energizing your relationship with your friend. heart touching birthday wishes for a friend are wishes with which you can reach your best friend's heart.
1. You're indeed a special person and my life has changed so much ever since you became my friend. I cherish our friendship so much and will not exchange it for anything. Happy Birthday to you, bestie.
2. To have a wonderful friend like you is heavenly. Thank you for being a life changer. Happy birthday to you.
3. There was a time I was happy with the way my life is but when I met you, you pumped me with happiness. May your sunshine never wane.
4. I wish I could gift you with the sun to illuminate our friendship more but you are the sun itself. Happy birthday, friend.
5. Today I am wishing a special person a happy birthday. I can't imagine myself doing things without you.
6. One of the best relationships that can make you a better person is friendship. See how you've brought out of me a better me. Happy birthday.
7. Today I am celebrating two things; another year that's added to your life and another year to our great friendship. More joy to you, bestie. Wishing you a happy birthday.
8. Great friends like you deserve the best things in life. May the ocean of good things flood your life, my friend.
9. To have you in my life is to be blessed. You're an embodiment of blessing dear.
10. A very happy birthday to the most special person in my life. You alone know me inside out, you alone know how to counsel me in times of distress.
11. For my special pal who has been with me through the highs and lows, you deserve more than just a happy birthday. Thank you for being with me.
12. Friend, there's nothing more beautiful and great than the love you've shown me. Happy Bday pal.
13. I wish you happiness and love every second. Have a splendid birthday celebration.
14. Birthdays come every year but a friend like you comes once in a lifetime. Your kind is rare. Happy Birthday to you.
15. Some friends are like the seasons, they stay for a while and leave but you've been with me forever. Thank you for this. Happy birthday to you.
16. It's impossible to describe how I feel about you. You're such an amazing person. I wish you much love on your birthday. Happy birthday to you.
17. I consider you to be my best friend as you've shown me what being a friend is so for being such a great person, I am wishing you great things in life. Happy Birthday to you.
18. Our friendship is not written on paper nor is written on stone nor the sky for these things shall fade but our friendship is carved upon each other's hearts. It's hidden in our memories. Have a wonderful birthday.
19. Hurray! today's your birthday. Another year is added to our blossoming friendship.
20. Friendship is beautiful. You're beautiful. Happy Birthday to you my friend.
Related search: wish a great woman a happy birthday
Heart Touching Birthday Poems for Best Friend
To reach your best friend's heart, you need wonderful lines of poetry for your friends. They do not have to be complex but simple and let them carry your love. These poems cover birthday poems for a best friend.
21. In this poem,
You'll find my heart dancing for you.
In this poem,
You'll find the words breathing. They breathe
For you, it's your birthday friend.
22. Happy Birthday to you dear
I wish I could cage the sun and hand it to you.
These lines can't hold all my love for you.
Happy birthday dearie
23. You're more beautiful than the dawn of a new morning
Your love shines brighter than the sun
Happy birthday
24. Today,
I will climb Kilimanjaro
I will say loud and clear;
I love you, friend! Happy birthday!
25. Hard but firm,
Soft but strong,
You pushed me to dream big today,
I declare you my true friend.
Have a great day today.
26. One thing I ask,
That you may live forever
That I may live forever
And I write these lines
To speak of our friendship.
27. You're the sky that
Rains waters to slake my
Thirsty earth.
Just as the sky can't roll away,
May our friendship never roll away.
Have a blast today, friend.
28. Your love is a magnet
That draws me to you.
We are bound in it.
Wish you a happy birthday
29. When grief dug its claws into my soul
I looked at the sky
And I saw a rainbow
That rainbow took me to itself
It said its name is hope
In hope, I saw your name.
Happy birthday, friend.
30. A day, when shared with you,
Is always fresh like palm wine tapped
From the palm tree's breasts.
Forever, you will be my friend.
31. With you by my side, I can hold
The wheels of my dreams so dear
With you by me, I can stand tall.
32. Wishing you more joys that
Man can experience
More peace beyond mortal understanding
33. Darkness built a wall around me
Beyond the wall, I saw the sun rising
In its beaming rays, the wall of darkness crumbled
In the rays, I found you.
Happy birthday to my treasured friend.
34. Cut the cakes
Blow the candles
Let's carry you high
You're a great one
35. On this day,
I renew our friendship
You were made for heights
Happy birthday to you.
36. How do I write these lines?
How do I make them rhyme?
You're worth more than lines and rhymes
Happy great birthday to you, best friend.
37. You've crossed into another year
May you attain heights.
38. This is a tender moment.
I declare my love for you
For you more than the sky.
Friend, happy birthday.
39. You're such a deep well of wisdom.
Out of you, every day I draw.
You're such a large clear river.
In you, every day I want to bathe.
Wishing a happy birthday with much love
40. You're the love itself
Displaying so much passion
A rare gem.
Related search: celebrate a woman of God on her special day
Funny Birthday Wishes for a Childhood Best Friend
Childhood is a period that becomes a memory when we become adults. We have childhood friends with whom we created great memories. Some were funny, and some were great. These are funny birthday wishes for your childhood best friend. The wishes can bring back the memories you both created.
41. Hurray! Today's your day. I still remember the days with played with sand. We had no care in the world as we were just our innocent selves.
42. Pal! It's great to see your stature never changed since childhood. Happy birthday.
43. The memories of the silly things we did back then, in our childhood, still linger in my memory. Now we are old, don't you think we should do them again? Lol…happy birthday to you my childhood friend.
44. Happy birthday to my modest and greatest friend. Guess what? I'm all friends in this world. Trust me. Happy birthday, friend.
45. Today, my childhood friend is having a birthday and I now laugh at the memories we made when were children.
46. Do you remember how we dashed along the streets, chasing each other? Now I laugh at such naughtiness. Happy birthday to you. Age in grace.
47. Happy birthday friend. I love to think of how you admired my muscles back in our childhood. I know you still want my kind of muscles.
48. I still remember how you were so enthusiastic about birthdays and gifts back then. I am so happy that that energy hasn't waned.
49. We grew up together but now we are old but have we really grown? We are still young at heart. Happy birthday, bestie.
50. It's great to have a great female friend like you. Do you still remember how we played a couple's life back then? So funny. Hurray! Happy birthday to my wife of childhood.
51. Since the inception of our lives, we've been friends. The truth is we just have to be friends till the grave and even in heaven, we'll still be friends. I am wishing you a great day today.
52. Happy birthday pal. We've been friends since childhood and I guess I'm just stuck with you.
53. We can't separate because we are one now. Long time. Remember I still remember our childhood secrets. Happy birthday to you.
54. Just like I used to do in our childhood days, I will always laugh at you when you fall but I will be there to pull you up. And remember I can still beat you though I am old now.
55. We are stuck and if we are not, I will tell of how you stole mangoes from the next neighbors and I'm sure they will be so mad at you. Great wishes to you.
56. I don't know where to put you for you've been with me for ages. You're a rare breed. Happy birthday, friend.
57. It's so funny that we still laugh at each other. I guess your laughter is still as hilarious as it was back then.
58. Growing up, we laughed, cried, and fought. I wish we could relive those memories.
59. Happy birthday to my childhood friend, my wife. We've been married even before we were born. Happy birthday to you darling.
60. Wait what made us friends till old age? Definitely, you're special and we are glued.
Funny Birthday Wishes for a School Friend
There's that school friend of yours who you cherish so much and wouldn't want to trade for anything in this world. It's their birthday and you want to surprise them with a uniquely crafted text. Texts that will crack their ribs with laughter as you show that their birthday is important to you. funny birthday wishes for a school friend can help you express that love.
Birthdays are important moments in one's life. It's a time for merriment and fun as it's a day of celebration for the celebrant. Below are some funny birthday wishes for a great friend.
Related search: Celebrate your leaders on their birthdays
61. Yay! It's your birthday! More and more birthdays for you dear. Remember a research study that proves that those who celebrate birthdays live longer and happier lives. So more birthdays for you.
62. Hello! Happy Birthday! As you are celebrating today, take a break from books, and let's merry.
63. As I write these wishes, it would be tough to find a wish to write as I would go seek it but…let me just say happy birthday.
64. Happy Birthday to a friend whose birthday I often forget but am reminded of by Zuckerberg.
65. Hey! You! Yes, you. Don't just sit there reading all day. Come on! Let's blow the candles and sing a birthday song. Happy Birthday to you.
66. Last night I had a dream, I saw the sun and guess what? It was your cake! Happy Birthday.
67. The only birthday present I will ever give you is my smile. Happy Birthday.
68. Thank you for being such a brilliant chap. Happy Birthday. Don't you think you should give me your brain?
69. One of the funniest things that happened to me was meeting you. Thank you for making me smile and laugh always. Happy Birthday.
70. Though we fight like naughty kids, you still remain my friend.
71. Have a great birthday friend. You're more than a classmate. You alone know how to press my 'mumu' button.
72. You've been an amazing girl and you're more than a classmate. Happy Birthday to you… wait! Will you marry me?
73. Happy Birthday dear. My gifts to you are distinctions in all your courses.
74. The class memories remain fresh in my mind… Remember how you misspelled" book?" Happy Birthday to you and to our shared memories.
75. Happy Birthday to my wonderful high school crush who means everything to me.
76. I give you my heart on this day.
77. In times of trouble, you hold my hand and would not let me give up. Happy Birthday, dear. More money in your bank account.
78. Happy Birthday to you, classmate. Physics genius. I wish I had your kind of brain. Please fill my head with physics.
79. Happy Birthday to the wizard of books. Have fun today.
80. I can't forget the funny answer you gave to a question asked by the teacher. "Why do you go to school?" "For fun!" You shouted. Happy birthday, Dear.
Cool Birthday Wishes for a Friend
Birthdays are cool days so you are looking for cool birthday wishes for a friend? You're right about coming here. It's his/her birthday, send cool wishes to spice up their day. They will appreciate you. Trust me.
To make your friend's heart glow with love, there're cool birthday wishes for your great friend. Just check out the list.
81. You're a rare gem, special breed, and kind being. Happy Birthday.
82. Friend, thank you for being the perfect definition of love. Happy Birthday.
83. My sincere wishes to you this day dude. Glow and blow in prosperity.
84. You see you don't have to be an old man all the man. Act strong! It's your birthday.
85. When I remember the stuff we did back then, I can't believe we are still alive to celebrate this day.
86. Today we celebrate ourselves. We're younger and older today, Happy birthday.
87. You should be happy with your age. You are aging in grace and very soon, you'll be receiving heavy discounts at the grocery store.
88. You've reached another age. Wow! Happy Birthday to the coolest guy in town.
89. Great people like you sweeten the world and make it a better place. Thank you for being a hero.
90. As some people age, they decrease in wit but you've still got your wit juices.
91. Some people do not know their worth so they are trampled upon. You know your worth and you're doing what you love.
92. You're a great fellow pal. Honestly, I am glad I met you.
93. Do you know what I think? I think you are the oldest person in the world but you're going…kidding, have fun today.
94. A toast to this day. I do hope your day is fantastic and great.
95. More wine, please! It's my friend's bday. Let's merry. Happy birthday, friend.
96. May your life be forever full of sunshine, rainbow, and water. Happy birthday. Pass me that cake, please.
97. It's your birthday again. I am out of wishes but all I can say is… I love you!
98. Friend, blow out the candles. The firefighters are here to fight the fire.
99. It's your birthday. Eat like no one's watching. Social media is asleep.
100. You owe no man. Jump, shout, scream, love and eat. It's your day
Famous Funny Birthday Quotes
101. A man is getting old when he's walking around bending instead of standing up straight.
102. Age is a number and yours is unlisted. Your age only advances you, it does not diminish you.
103. Age is simply a mindset about a matter. If you don't mind, it wouldn't matter.
104. The best way to forcefully remember your wife's birthday is to mistakenly forget it once. I bet you, you will never forget it again.
105. Celebrate your birthday and your birthday will give you a memory you will never forget.
106. A birthday is just the first day of the beginning of another 365 journeys around the sun's orbit. Enjoy the trip.
107. Aging seems to be the only way to remind yourself you are no longer young.
108. When I was young, I remembered everything without struggles, now it's not as before.
109. They say age is all a number. Anyway, it's beyond a number for everyone who can be honest with themselves
110. Age has made your brain so cloudy that you forgot your birthday. Anyway, happy bday
111. Do you still remember the funny stuff we did back then? Oh, God! You've Forgotten? Happy Birthday.
112. You know you're getting old when you prioritize candles more than the cake.
113. I congratulate you for being the oldest sensible being. You deserve an award.
114. Live as long as you may. You will not always be young. Happy birthday.
115. I want to congratulate you for being one of the old people that haven't become grumpy yet.
116. I think all this talk about age is not wise. Every time I'm one year older and so is everyone.
117. Why is a birthday cake the only thing you can get? You can make do with others.
118. Old age is interesting. please don't tamper with my wrinkles. It took me so much to possess them.
119. Life is a written good play. The actor determines how interesting it will be.
120. The secret of staying young is to live truthfully, eat little and be untrue about your age.
Also helpful: Give thanks to God for another birthday