Marriage Wishes For Best Friend | 101 Wishes, Quotes, Letters, and Poems to a Bestie on His/Her Wedding Day
Taking relationships a step further by getting married is the most beautiful thing ever. The more amazing thing is having to see your own best friend make this beautiful decision. Marriage wishes for best friend is a way to show your joy and excitement about their decisions to begin a new phase of life.
Imagine having to send your beautiful or handsome best friend off to live a happy married life. Beautiful and sincere words like marriage wishes for best friend from a close person can warm the heart and make it easy to send him/her off.
A whole lot of emotions are sparked up through texts. Also, texts have a way of registering longer in the mind, and that way it makes it difficult to forget. I'm certain you want to be in your best friend's thoughts for a long time. Marriage wishes for your best friend help you bring that to reality.
Written words or texts have a surprising way of piercing into the heart of a person no matter how strong-hearted the person can be. Below are some sweet wedding congrats messages that can make you stay in your friend's heart forever.
Wedding Wishes Congratulations
Love is as beautiful as the waves of the ocean and marriage is the start of a new beginning. Marriage wishes for best friend show that you love an individual and wish him/her well.
Below are some greetings for marriage you'll find very useful to congratulate your friend.
1. Congratulations to my great friend, this is the beginning of a new journey for you. I desire the fullness of love and joy in the years ahead all for you.
2. As your union has begun with this great joy and love, may your love be strengthened year by year and never diminish. Congratulations to you!
3. We are grateful for letting us share in the joy of your special day. We hope you have loads of happiness that the world has to offer. Have a blissful marriage!
4. Welcome to a wholesome life of happiness, love, and bliss. May this euphoria last forever. Enjoy the wife of your youth.
5. Wishing you all the best as you begin this next chapter of life. Cheers! Enjoy the husband of your youth!
6. May today mark the beginning of more love and fellowship for the rest of your life. May your joy never be limited. Congrats, dear Friend!
7. I want to welcome you to a lifelong time of ecstasy with the one you love with all your being. Wishing you the best in your union.
8. We're extremely excited and happy for you for taking this bold step to leave and cleave with your sweetheart! Your union is heavily blessed!
9. Seeing how you have desired to be with your lover that you have made me picture a fun-filled life in your future. Congratulations, Dear! Your joy just began!
10. I am filled with honor and gratitude to spend this happy occasion with you and your family. In no time, we shall celebrate you again.
Related: wishes for a married life
Wedding Status for Best Friend
11. For today, the next, and beyond, I wish you all the best experiences you can get in your marriage. Congrats.
12. Begin your next phase in class and style—with this little something!" (Attached to a gift.). This gift is a symbol of love and peace.
13. Well wishes to a highly treasured friend in my life. Nothing gives me joy like knowing that you are moving into the next phase. This shall be the beginning of a new thing in your life. Amen.
14. Finding the man of your dream is a great accomplishment, I'm glad you have found yours. Congratulations!
15. I pray for you that the happiness that radiates over your face today stays with you in your marriage forever. Congrats on your wedding!
16. I wish you the very best in your wedding, Bestie. As this day is beautiful and happy, I hope you step into a phase of forever happiness and love.
17. I have to admit that after my parents, you and your spouse are the happiest couples I've seen. I hope that happiness and love last forever just like my parents. Congratulations, best friend.
18. "To love and to hold. To love and cherish. Till death do you part." I hope this vow is real in your marriage forever. Wishing you the best.
Best Friend Marriage Quotes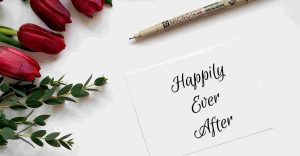 As a best friend, you seem to be the most excited when your best friend is getting married. You want to express yourself and show your excitement in the best possible way. Of course, that's expected. I mean you're the closest to the bride or groom!!!!! Here are some best friend marriage quotes that'll perfectly express your excitement. Yeah, to the fullest.
19. It's the way I have waited so long for your special day to come. I hope that from today till the rest of your life all you know is a grand success and I hope that your special day brings beautiful memories that you can hold on to for the rest of your life. Congratulations, best friend.
20. Heartiest congratulations on your special day. I wish you love, happiness, and a successful marriage to the two people that truly deserve each other.
21. With so much excitement that I'm trying so hard to contain, I wish you and your spouse happiness and joy and I hope you have a happy marriage. Congratulations to my favorite person.
22. I'm so eager to read the next chapter of your life stories that you're going to write. Happy wedding to you.
23. You both deserve true love and a lifetime of happiness with it. Congratulations to my best friend. Happy wedding day.
24. You've been a great friend to me and you are an amazing personality. I'm so certain that you'll make an amazing family woman too. May your union be so amazing. Amen.
25. Well wishes on your wedding day. I pray that you love each other all over again each day. I wish for happiness and joy for your future.
26. I'm honored that I'll get to witness your wonderful future with your husband and beautiful children. I wish you all the best in your marriage.
27. A perfect example to describe marriage is a chemical equation in Chemistry. Two different compounds coming together and interacting to create entirely different compounds. I'm so excited to see the compounds you'll eventually make. Congratulations to you, Dear.
28. I wish you and your spouse the best on your wedding day. I hope for a great day today and also a lifelong period of happiness, unending joy, and unconditional love.
29. Love booms when it is shared by loving partners. Love makes two lovers one. May you find unconditional love and hope in each other forever. Congratulations on starting an amazing journey of love. Happy wedding day.
Related: Best wishes for a marriage blessing
Best Friend Getting Married Quotes
I can imagine my best friend getting married. I'll surely be the happiest person on earth and because that's the only person I'm open to, I'll want to express myself with so many best friend getting married quotes and writings. I'm sure it's the same for a lot of other people.
You'll want your best friend to see all the excitement and joy that you have deep inside you because it is his or her special day. One effective way to do this is by sending an endearing best friend getting married quotes to him or her. Below are some quotes that you'll surely find very useful!
30. I never imagined this would happen. But here am I writing a wish for you on your wedding day. I'm so excited and I wish you all the love and happiness the marriage world can give.
31. Beyond your imagination, you have a love that is so strong. I hope that you continue to fight for that love against all odds. Congratulations!.
32. I've never been more excited to be your best friend! I feel honored to be a part of this love story. I wish you a lifetime full of amazing memories and unconditional love. Congrats!
33. Luck has always been on your side. I'm so glad you've found "the one" with whom you'll spend forever with. I gat you both anytime and every time. Congratulations!
34. I pray your love to be as new as the day you said your vows every day till forever. I wish you as happy as you are today forever. And I also wish that your love be sweeter every day than the day before!!
35. Marriage is the coming together of two lovers that have decided to spend forever with each other. I pray this would be one of the best decisions you've ever made and I hope you grow in abundant love for each other. Congratulations, Bestie.
36. I pray you'll intentionally bring every word in your vows to reality. I hope love in your home will make it easier to fulfill those vows against all odds. I wish you a happy life together. Cheers.
37. The spark in both of your eyes is beautiful to watch. I hope that spark remains forever and you live with lots of love and happiness forever.
38. It feels like this wedding is mine because I'm super excited. Excited to see you tie the knot with the love of your life. I hope this new phase of your life is filled with joy, love, happiness, and strength to overcome any seeming obstacle that comes with it. Congratulations, my Favorite Person.
39. The ocean lost two fishes today. I hope this union brings all the fun and loving mixed with loads of happiness. Congratulations, best friend.
To My Best Friend on Her Wedding Day Quotes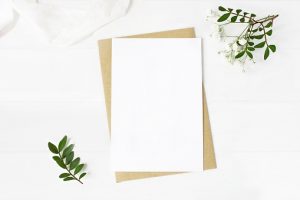 40. I hope the love that brought your hearts together keeps you both together forever. May you love each other over and over and share that love for a lifetime. Congratulations, best friend.
41. I'm the happiest person right now because I get to witness the day that you'll never forget. Enjoy every bit of this beautiful journey. Enjoy each other's company and grow in love. Congratulations, Dear.
42. Marriage is designed by God and brought to life by humans. I'm honored to witness this beautiful day. Here's to a life full of joy and happiness together. Cheers!
43. Today marks an end to your bachelor's life. I hope this new phase is all laughter, happiness, and love.! Congrats, Buddy.
44. This is a match made from heaven, a perfect one at that!. Wishing you a forever of love and happiness. Congratulations.
45. I'm excited to see my best friend get married. More excited that I get to see the beautiful babies you'll make. I wish you the best love has to offer. Congratulations!
46. Family is the most important unit in one's life. Now you get to have your own. I pray that your family will be blessed with unending love and happiness.
47. You and your significant other are the happiest couples I've ever seen. I hope the love and happiness never fade away till eternity. Congrats!
Related: sweet greetings on a wedding day
My Best Friend Is Getting Married Quotes
For a wedding like your best friend's, you want everything to be on fleek and be perfect. You'd want to scream "my best friend is getting married" out so loud. That's always the normal and right feeling.
Getting your best friend a gift and writing an amazing note on a card is one way to scream. I know you want to scream but let's make do with nice quotes for today.
48. I hope you have a blissful ceremony and a billion happy memories in your marriage. You found a ride or die and I'm excited for you. Congratulations on your wedding.
49. Just like the moon is made for the night and perfect for it, you are the perfect one for your spouse. Your marriage and forever is filled with happiness and hope.
50. You're stepping into a new phase of your life. May love and happiness cloud this phase forever. Amen.
51. Just as the beautiful stars in the night, may your love shine perfectly and brightly till death do you part. Congratulations on your wedding.
52. Congratulations to the people that have found perfect love, joy, and happiness in each other. I wish you guys the best.
53. Hearty congratulations on your wedding. I wish you and your partner a lifelong time of unconditional love, unity, and happiness.
54. Being with someone you love wholeheartedly brings an amazing meaning out of life. I know you're the happiest person in the world right now, (the next person is me). I wish you joy in your married life.
55. May your love be a standard and benchmark for other people to follow. May your family be as beautiful as the image of a sunrise. Congratulations!.
56. May your marriage be filled with all the right ingredients: a heap of love, a dash of humor, a touch of romance, and a spoonful of understanding. May your joy last forever. Congratulations! Loads of love!
57. Marriage is an amazing union as two amazing souls become one. Love will never cease to exist in your marriage. Have a fun-filled and happy married life.
Related: words of appreciations for wedding participants
To My Best Friend On Her Wedding Day Poem
The thrill and excitement!!!. Your bestie's big day is finally here. Y'all have done all the preparations for weeks and you're finally set. Everything is perfect but you don't want to forget to write a wish for your best pal. Right now, I want you to picture in your mind a "to my best friend on her wedding day poem". A poem that'll help you express all your numerous feelings.
A poem feels so magical. The words and the rhythm with an amazing juxtaposition of words. The perfect way to send your bestie into a new phase of his or her life. Not to worry, you don't need to think so hard, I gat you. Below are some poems that'll come in handy.
58.
I'm wearing a gown,
it's gorgeous,
I hold flowers in my hands,
there are pretty shoes
adorning my feet,
there's a handsome man at
the altar right in front of me,
there's a crowd behind me,
some smiling, others crying,
everyone is happy.
A woman in a beautiful white
dress is walking towards the altar,
it's my best friend, and
this is her wedding.
59.
My best friend has gotten
herself a new best friend,
I'm happy for her because
he makes her happy,
he gave her a beautiful ring,
she wears it all the time.
They'll build a beautiful family
together, with great love,
they'll grow old and grey
and toothless together,
with all the happiness
that exists in the world.
60.
Before you say I do.
Dear best friend,
Remember your mother.
She's a strong woman,
and she raised a strong woman;
you, so do not forget.
Remember that it was never
stupidity that made her silent,
but that it was wisdom.
Remember that a wise woman
builds her house herself,
before you say I do,
remember your mother.
61.
A new type of forever.
Some friendships are forever,
like the one we have,
I know you'll always have my back,
just like I'll always have yours,
but you have found a new love,
a forever that is different from ours,
for better or worse with
the one you love;
a new type of forever,
a forever-called marriage.
My tears?
They're happy tears.
62.
This is real bliss!
But I still feel like I want to make a fuss.
My best friend has another bestie
The funny thing is I was the middle- lady in all of these
But then I didn't know he was going to try to steal her from me
I'm excited at the same time though
My bestie found the one she can walk with come rain or snow.
This is me saying Cheers to lifelong happiness and bliss.
63.
Tomorrow you'll walk down the aisle.
With your face so fine.
And your gown the prettiest.
Just the thought makes me shed tears.
Happy ones.
I'm excited because my Bestie will say "I do"
64.
Against all odds
Amidst all doubts.
We've finally come to that perfect moment.
You, entering a new phase of your life.
And me, cheering you on.
65.
On the night before your wedding
I choose to watch the stars in the sky.
And only you and your other half come to mind.
Because y'all are just as perfect and fine.
Still under the bright stars
I write this poem to say Congratulations.
66.
You've found the one
The one you call Love.
You're getting into a journey forever.
Not to worry, I'm right behind you.
Having your back as always.
This new journey of yours excites me.
67.
There's a whole lot of crowd.
More than a thousand smiling faces.
They all seem to be excited about something going on around.
There's a woman dazzling with so much grace.
That's my best friend.
There's also a lady grinning from ear to ear with so much excitement.
That's me doing more than I intend.
A perfect day it is.
68.
Wedding bells ring sweetly.
Happy faces, all smiling.
A bride walks in with poise.
The husband is mesmerized by her beauty, even his boys
They recite their vows at the altar.
The beautiful couple says "I do"
The priest declares them man and wife forever.
Stepping into a new phase feels good.
This is for your Bestie.
I wish you the best in your home.
I hope your love lasts forever.
69.
We've come so far together.
Facing all odds and obstacles.
And you're the one person that decides to go this far.
It's safe to say we're sisters
I mean, our bond has to be stronger than that of some blood sisters.
I'm glad you made the right decision.
I'm more glad that I get to experience the bliss with you.
To my best friend, now my sister, I say Congratulations.
70.
The days we watched the stars and vowed to watch it together with our spouses someday
The sad days when we cried together and also vowed not to ever have anything to do with boys again.
I guess it's the first vow that stands.
as you're on your way to fulfilling your part of the bargain.
I might fulfill mine soon, no one knows.
Let's focus on you today.
It's your perfect day.
So congratulations, my Darling.
Love and joy fill this next phase.
71.
We both know I love Love.
I get fascinated seeing two people in love.
I'm even more excited that it's my best friend's love story.
From the time you two started talking, it was beautiful to watch and I knew he had to be the one to put a ring on it.
I'm thrilled that I'm part of this love story.
Here's to a forever of never-ending love, joy, and happiness.
Letter to Best Friend Getting Married
A letter seems to be more personalized and endearing. Having enough space to express yourself fully without having to feel it might be too long is amazing. Writing a letter to a best friend getting married is a cool way of showing love and endearment.
Just like in the old days, getting a personalized letter from the one you love is exciting. You look forward to reading the content and a letter to your best friend getting married is surely going to make your best friend smile.
Below are some letters;
72.
Dear friend,
I've waited this day for quite a time, and I'm the happiest person today for you. Happy days bring happy moments, on this joyous day of yours, my friend, I wish you a very joyous union in your home and an amiable married life! God bless your marriage. Congratulations, plump!
From your best friend, (put your name)
73.
To my sister,
You're my best friend but coming together after long years through thick and thin has made you a sister.
Before I talk about the real reason for this letter, I want to say that you're an amazing being. I think everyone needs someone like you in their lives. You have such a beautiful heart and sometimes your response to certain things move me to tears. I want you to know that I love you so much.
To the main purpose of this letter. It's so beautiful to see you find the love of your life and it's more amazing that he loves and adores you so much. Of course, you deserve every bit and more. I'm so excited for you. I wish you joy, peace, never-ending happiness, unity, and success in your marriage. Make me proud, Bestie.
Congratulations.
With love from your Bestie.
74.
My sure Guy,
Finally, the strong hard guy has found someone with his "mumu" button.
It's so delightful to watch. I'm excited for you because you're finally leaving the bachelor's gang. I hope your marriage is filled with bliss and happiness forever.
Congratulations.
From your main guy.
(Your name)
75.
Dear (his/her name),
I finally get to witness a wedding that I know the groom/bride is my best friend. I'm going to dance my heart out on the dance floor the eat to the fullest afterward. I'm so happy for you. I'm happy to see you become a family man/woman and I know you'll do great.
Congratulations. I wish you the very best in your marriage.
From (your name)
76.
My Sweetheart,
How do I start this letter? I have so much excitement in me that I might explode. I seem to be the happiest. Even happier than the bride. I get to take care of little kids and they'll call me Aunty. Now I have where to channel all my rich Aunty vibes. Do you know how exciting that feels?
This is me giving you a heads up that I'm going to be the godmother of all your children. No one else is taking that spot. I will also give them whatever they want. Forgive me in advance.
Bestie, I'm so happy for you. I know you're a strong woman so I do not doubt that you'll ace this next phase of your life. I can picture what kind of wife and mother you'll be. An amazing one!
Congratulations, my Darling.
From your only Bestie.
77.
Dear Best Friend,
I write this with tears in my eyes. Don't worry they are happy tears.
I've watched us grow and bring out the best in each other. Now I'm watching you enter into a new phase, starting a new journey.
I know you're inexperienced but I also know that you're smart and strong. I see you becoming a loving parent.
Hold on to your vows. This is a journey forever and I hope every step is filled with love. Whenever you need my help, I'll be just a call away and I'll come running. Congratulations, Love.
With love from,
(Put your name)
78.
My Best Man,
First, I'll like to appreciate you for all your efforts in our friendship. You've proven time and again that you're a real brother.
Today, you become a family man. I am a hundred percent sure that you'll make an amazing husband and a cute father. I don't even need to give any advice because I trust you. Congratulations, my man.
From your Best Friend.
79.
Dear (put a name)
I finally get to see a tech bro in a suit. It'll be an amazing sight. Your girl brings out the best in you and I watch as your eyes lit up whenever she comes around. I'm proud that you dared to do the right thing by her. I'm proud of you and I love you.
I know you'll cry when you see her walk down the aisle so I'm going to bring a handkerchief along and I'll be right by your side.
Congratulations G.
From (put a name)
Quotes On Friends Marriage
Friends are important people in one's life. I mean the real ones. They've seen your flaws and choose to stay with you. They've shared in your joy and sometimes the pain that you choose to show. You get excited when they are celebrating a thing of joy like a wedding and you also want to share in their joy by sending nice quotes on friends' marriage to them.
Below are some nice quotes on friends' marriage so you don't need to think too hard
80. Beautiful or gorgeous is the right adjectives for you today, my friend. I really can't resist the urge to stare and admire you. May the joy and happiness of today last forever. Congratulations on your wedding.
81. You're entering into a new phase of your life today and I hope the phase will be a sweet and happy one forever. May your love be eternal. Congratulations. Have a happy home!
82. Making a bond, entering a new phase, starting a journey. Love being the foundation. Congratulations on your wedding.
83. You're one person that people look up to and I'm joyful that you decided to grow old with the one you love. Best wishes for your wedding.
84. Happiness radiates all over your face. Congratulations to the happy couple. I wish you happiness, love, and unity that makes you grow stronger together.
85. In life, we all need that perfect other half and I'm happy you found yours. Grow in love and unity. Congratulations.
86. Welcome to a phase filled with love and at the same time struggles. You don't have a choice right now but don't worry you got this. Congratulations.
87. Your spouse brings out the best in you, knows your flaws, and still loves you unconditionally. It's the perfect decision to get married. I hope your love grows stronger. Congrats.
88. In marriage, you get to experience every emotion. Love overshadows it all through. I hope that love continues to blossom in your union. Best wishes.
89. To the cutest couple in town, I'm proud to be your friend. I hope you both love each other more every day. Congratulations.
Related: Beautiful wishes for bridal shower
Emotional Message for Best Friend Getting Married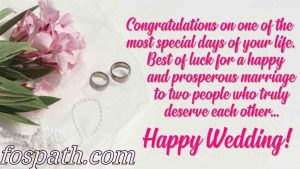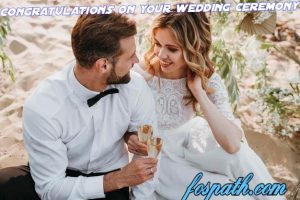 90. Two amazing people, one bond which is love. I pray you to grow old together and your union is a blessing to others around you. Congratulations.
91. For the memories you'll create, for the love you'll share, and for the beautiful family you'll build, I'm overly excited. I'll be right here rooting for you. Congratulations.
92. From strangers to friends and now couples. I hope love continues to move you people from stage to stage and you'll never fall apart. Heartiest congratulations, my Friend.
93. At the altar, you made a vow to love and be there for each other. I hope you hold on to that vow and make a beautiful home together. Congratulations.
94. Congratulations on your special day, dear friends. I hope you grow together with unconditional love, never-ending happiness, and strong unity. I'm happy for you.
95. You're an amazing person and you've found the person just perfect of truly deserving of you. You're about to experience the best phase of your life, I assure you.
96. The main values of marriage are love, unity, and commitment. You'll make a great family, I'm certain. Congratulations on your wedding.
97. Marriage comes with a lot of responsibilities. I pray you'll be the perfect helpmate to your spouse and an amazing parent to your kids. Congrats dear friend.
98. On this beautiful day, two people come together to make one family, two hearts become one. This love shall continue to be the driver of your union forever. Amen. Congrats.
99. It's the way you both look amazing together. Your love shall last forever and your union shall become a model for others. Best wishes!
100. I'm happy you found a friend, confidant, and lover all in one person. May your marriage be a blessing to you and others. Congratulations.
101. This is indeed a joyous and glorious beginning for you, may the wine of your union get fresher by the day. Amen. I love you, congratulations!
I'm sure you have found the perfect wishes for your best friend in this article and I hope that your best friend has a happy married life.
Share!