61 Congratulatory Message to the Bride Before the Wedding Day
A wedding is a beautiful thing, the feelings are often uncontrollable. The experience is often worthwhile for everyone who hasn't been married before. The feeling is thrilling and very exciting!
Congratulations to everyone who has passed through singlehood and is now about to experience married life. It's always a time so beautiful and worth waiting for. I'm sure your heart is filled with so much excitement and it's my prayer that nothing will interrupt your joy. Amen.
As you are about to step into the next phase of life and experience, you must go prepared and armed with the right mentality. I'm persuaded you'll succeed as you go further into the married phase of life.
Wish somebody in your life or yourself in particular, a happy married life in advance with this message to the bride before the wedding. I'm persuaded you will succeed in the marital adventure ahead of you.
Wishes for the Bride To Be
Here are messages for the bride-to-be before her wedding.
1. Beautiful Bride to be, you're about to experience life on another level entirely. Marriage is ordained for both purpose fulfillment and personal joy. May you enjoy all the blessings ordained for marriage!
2. Congratulations to this precious Queen, I'm glad you made it to this day. As your heart is full of Joy today so shall your Joy last all throughout your next phase of life.
3. I'm wishing you a successful journey full of bliss and beauty in your marital destiny. Nothing will be strong enough to deflate the tank of your Joy. Happy married life in advance! Congratulations!
4. Congratulations on this new day you have not experienced before. It's time to trade your past and face the future where you are ahead. Experience may not be the same but it's sure better in marriage.
5. Walking to the altar with the man you love and desire to be with is a beautiful feeling, I know you waited this long to experience this day. May you have a wonderful encounter therein!
6. You're currently the talk of the town, everyone has waited to be part of your rejoicing and day of celebration. Your Joy shall not turn to sorrow. Amen.
7. May your experience in marriage make you wish you had done it earlier than now. May you become a standing example while others want to get married so soon!
8. I don't want to miss this wonderful day of yours for anything. You have fulfilled your spinsterhood and it's time to get married. I'm happy for you, have a great feeling ahead!
10. The way you have embraced love and have been loved has stirred up a hunger in me to be in search of the love of my own. I'm happy for you, have a wonderful married experience in advance.
11. Congratulations on your upcoming wedding, it's a thing of Joy and Pride. May your Joy last till the end. Amen.
12. A young lady who has exercised patience and done something worthwhile with her life deserves to be married to a loving husband like you are about to. Happy married life in advance!
13. I have made up my mind to ensure that I participate in your great celebration. I will surely be there to rejoice with you. Happy married life in advance!
You may also like: Celebrate her on her look
Advance Happy Married Life
Message to the Bride Before the Wedding is very crucial to add color to the wedding ceremony of your friends and loved ones. Here are advance wedding wishes to celebrate a friend or loved one having her wedding
14. It's your wedding, it's time to walk to the altar. Having waited this long for the man of your dream, you deserve to go further. May you have a pleasant experience as you cross to the next phase of life.
15. This is a giant step you're about to take and it's meant for the bold. Fear not because your experience shall be awesome. Congratulations in advance!
16. May your wedding be a delight-some land where your memory is filled with bliss and beauty like the garden of the Lord.
17. Marriage is for pleasure not for displeasure. Get prepared, amazing things await you in the ambiance of your Union. God bless your wedding day!
18. Marriage is good and the day of solemnization is worth looking up to, I rejoice with you today because finally, you made it. Congratulations may God bless your marriage!
19. May your wedding day be something every young person around you cherishes and wants to emulate eternally.
20. Every day is not alike; every season is not the same. A new season of life has been opened unto you. This journey shall be very smooth for you. May God bless you on your marriage!
21. I can see how excited you are that you can't even articulate. It's worth all the joy and ecstasy. Your day is blessed. Have a glamorous celebration ahead!
22. I'm sure you're standing right in front of the mirror looking at the wonders of God invested in you. Look well, you're impeccably beautiful!
23. Take a moment to appreciate the goodness of God in your life because, in every sense, He has been good. I appreciate God on your behalf too. May you have a blessed marriage!
24. Congratulations dear Bride-to-Be, what a day of Joy it is for you and your family members. The day is here already, rejoice exceedingly. I shall show up to celebrate with you.
Pre-wedding Quotes for Friend
Here are pre-marriage wishes messages and quotes to celebrate your friend who is taking a step further to the altar.
25. Love is beautiful, love is great, love is Joy, and love is a blessing. You have been loved and now it's time to go and enjoy love full-time.
26. Marriage is a great dream every young person loves to see fulfilled. Your dream has now come to pass, I'm glad for you.
27. To have a successful marriage requires that you can fall in love again and again with the same person even when you don't feel like it. I'm sure you're ready for this! Have a blossoming union!
28. You're better with the man of your dreams than being alone. This is the time to enjoy your union with the very one your heart pants for.
29. You were born by a woman, and now you're about to become a woman who will give birth to someone as well. It's a zone you've not been to before, may you enjoy the ease in your Union!
30. You seem too hard and very tough, but I'm surprised at how you have become a pet with a touch of Love. Anyway, it's all beautiful!
31. That's a girl loved by a boy and she's now taking it further to say I do. It's a beautiful feeling and a wonderful experience. Have a great celebration!
32. Whenever I imagine you in marriage, I get excited because I know a wonderful phase of beautiful experience has been opened unto you. It's time to rejoice!
33. You've been a wonderful lady who deserves such a wonderful man you're getting married to. There's no doubt that a wonderful experience awaits you!
34. You're such a lady of beautiful spirit and soul. What awaits you in marriage are fantastic things. Expect a great thing in your marital journey!
Needful resource: greetings for your lovers in the morning
Wedding Day Greetings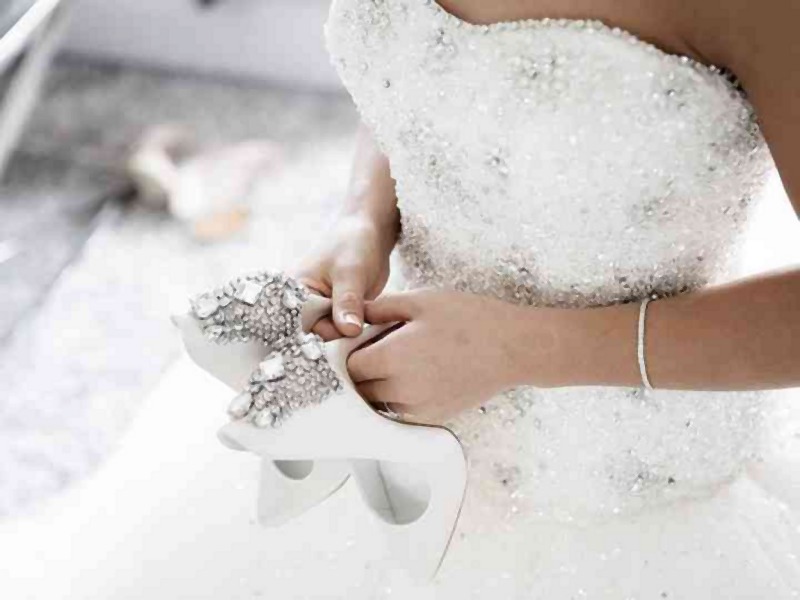 Make do with these wonderful wedding day messages to double the joy of your friends or loved one who is getting married today!
35. Congratulations, Precious One, I'm not only glad that you made it but also much more that I am a witness to your celebration. Dancing shoes are set, let's go there together!
36. I just x-rayed your heart and I saw how mighty the mountain of Joy in your heart is. You should rejoice because God has made all things because of you.
37. I know how excited you are that your long-awaited day is here! I guess probably you did not sleep till dawn! Smiles! It's always! Congratulations!
38. You must have imagined yourself severally as being married some days, but now the day is here. Everything is bright and beautiful! Rejoice!
39. Nothing should make you anxious about what your experience will be in the marriage, you'll surely have a beautiful experience, I can assure you!
40. I can imagine you in a beautiful gown, and it's pretty good on you! I can't wait to see you match out in a beautifully made gown! Let's go there! Happy married life!
41. You're the focus of the day, no one else matters apart from you. We're all coming out in full to celebrate you. It's your day, rejoice.
42. I wish you an awesome and wholesome marriage, may you glow and grow from one level of glory to another in your marital journey!
43. I have prayed for you and I'm fully persuaded that everything is falling in right place for you. The Lord Himself will stand by you.
44. Angels are on the guard to partake in your celebration. They have arrived at the wedding venue before you get there. I join the angels of God to celebrate with you. Happy married life!
Check it out: what makes a relationship strong
Pre Wedding Congratulations Messages
Here are messages to the bride before the wedding day to say congratulations to her.
45. It's almost your day of celebration and joy, we've all waited to be part of this joy. Glory to God, we all made it! Congratulations, Darling Bride!
46. I have always hoped to be a witness to the vows and promises of your union, now I can see it with my eyes. In this, I'm excited! Congratulations to you!
47. Your love story is sweet and great because it's ending in Joy. Thank God for the process of relationship and courtship. May you grow today as one flesh. Happy married life in advance!
48. This love that has been existing between you since you met, may this love grow exceedingly in leaps and bounds as you walk down the aisle.
49. I couldn't have been happier than witnessing your glorious celebration. As I see your wedding come up in some days' time, so excited I am. I can't wait for this day! Congratulations!
50. I know your mind is embarrassed with beautiful images of the experiences ahead in marriage. Never bother much, you'll soon experience it firsthand!
51. One of the days that will never fade away in our memories is our wedding day. It comes with a lot of gifts and greetings. Enjoy all the euphoria it has to offer you!
52. This is a memorable day in your life my Dear, congratulations. I want to wish you a prosperous home in advance. Prosperity in the spirit, soul, and the boy will be your portion all the way!
53. I consider it a special day for you and we have to do everything possible to make the day as special as possible. May you have an unforgettable celebration!
54. I sure know that you will make a beautiful bride and together with your man, you'll make a beautiful home. Your home is as good as heaven, there's no doubt about that. Congratulations, Dear Bride.
Related: appreciate those who made your wedding glorious
Wishing Well Wedding Wording
55. As you take a step further into marriage life, may you have a bright day as a clear indication of favor upon you. I wish you a wonderful celebration!
56. Congratulations to you on this special day of yours, beautiful Friend, I have seen you attain excellence and success in every area of your life. Success shall be your experience too in my marriage.
57. I can see your heart is beating nonstop, don't be anxious, only celebrate. It's a day of gladness whereof we are glad!
58. Nothing brings greater joy than two souls being unified as one in holy matrimony. This is the Lord's doing and it's marvelous in our sight! Congratulations!
59. Obviously, you're about to leave us behind and move forward to your next level. I'm so excited because it's all for Joy. I celebrate you greatly our celebrity of the day!
60. You're set for the best, your expectations for this marriage shall not be disappointed. Congratulations to you and have a wonderful celebration!
61. All things are now ready for you, the day is bright and clear and it's a happy day of Joy for you. As you rejoice today, your joy shall not be mixed with sorrow. Amen. I wish you a joyous celebration!
As these wedding well wishes to reach out to your friend or loved one who is having her wedding soonest, her joy will surely multiply and make her anticipate the day more eagerly.
LEAVE A COMMENT!