How to Express Love to Husband in Words | 125 Lovable Words for Your Husband
Two hearts connected to go through life together, irrespective of the ups and downs, are both expected to be there for each other. Words are powerful tools that can be wielded to change the entire course of man's life.
If your love life must blossom, you have to be intentional about the kind and quality of seeds you invest into it. Words are investments, use them wisely. Keeping your husband captured at home is a possibility if you are skillful in the usage of words.
You will have the right outlook in life when your word helps others get on their feet to pursue their goals. Many dreams have been aborted because of words, and many homes have been destroyed because of words. How to express love to husband in words gives you insight into how to build up and encourage your husband.
Changing the words you speak to your husband will practically change the outlook of your relationship and marriage, you will reap the type of seed you sow into it. You will out-rightly rebrand your home as you learn how to express love to your husband in words.
Influence him by the way you express love to your husband in words. You help to build his confidence and strength, he will believe more in you and also in turn help you to build your dreams and aspirations. Are you looking for sweet and romantic words to express your love to your boyfriend or husband? You have them in great numbers here!
Useful Resource: What strengthens your relationship
Sweet Things to Say to Your Husband in Text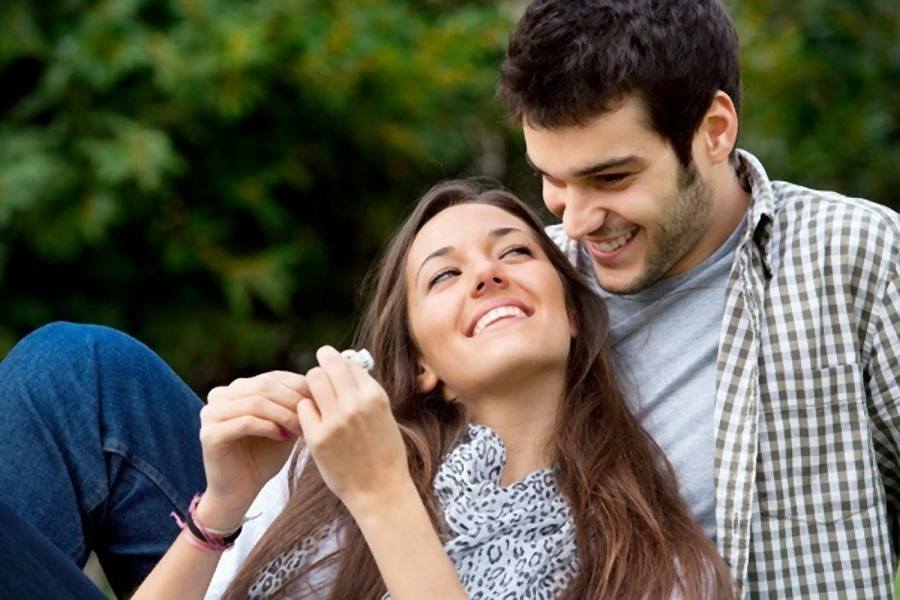 Husbands love to be appreciated especially by their wives. They have a fragile ego that can be quickly brought low by ill-spoken words. You show that you care when you send sweet things to say to your husband in text. Husbands love to be affirmed constantly as much as the wives require.
Great wives have wielded this weapon effectively since the day they set out to learn how to express love to husbands in words. It doesn't much to keep the flame of your love burning if you can adhere to the constant usage of these words to celebrate, appreciate and affirm your husband. A text will effectively achieve this. Expressing love to the husband in words is very crucial for every wife.
1. Dear best husband in the world, I appreciate all that you do for me, you most times go out of your way for me to ensure that I'm a happy woman. Thank you, Darling!
2. You painted my heart with love and I am full of the thought of you all day. I can live a moment without you. You're the best among the kings of the earth.
3. I have chosen to spend the rest of my life in your arms forever. I'm in love with you permanently and I don't pray to recover some days.
4. I appreciate the fact that you are my lover from the heart, no one else could ever love me as you do. You are the best gift life has to offer me.
5. You have ravished and captivated my heart so much with your love, sweetie. You're the perfect expression of unconditional love. You're simply the best!
Read also: loving your spouse unconditionally
6. My heart always desires you, I'm aroused by everything about you. I pant for you like deer pants for water. I can't enough of you.
7. Anytime you give me a gentle touch and kiss, my heart skips its beat and stays in yours. I'm glued to you forever.
8. Your arms are still the safest place for me to be, I feel protected and loved anytime I'm wrapped in your arms. Keep holding me tight, my darling King.
9. There is more to you my darling, each day unfolds the embodiment of beauty that you are. You are so unique among your peers.
10. You have brought joy and happiness into my life, I love you for all that you are and represent to me and humanity.
11. Gentle caress received from you lifts me from this planet to start hallucinating on mars. It takes you to bring me into this euphoria.
12. Your love is irresistible, settling my eyes on you makes me desire you much more. You can never be too much around me. Keep close, I want more of you, my king.
13. I love your tender embrace more than my daily meal, it satisfies me greatly than the delicacies of the palace.
14. Sweetheart, with my hands in your hands, we will weather the journey of life together. You are unstoppable having you with me in my arms.
15. Thank you for not giving up on me, your presence in my life made things easy for me. Keep giving me hope, I will always get better.
16. Baby, thank you for showing me the true love I never could have imagined existed. I love more abundantly, my darling.
17. You are such a perfect and impeccable man, other men need to learn this from you. Thank you for being you.
18. I can't pray for a better husband because you are indeed the man of my dream. What was once a dream is now a reality.
19. You are truly amazing, you possess all I desire in a man, I can't love you less, my sweetie.
20. I may not be the perfect woman you were looking for but I assure you that I will cherish and love you daily.
Lovable Words for Your Husband
Amazing men deserve to be affirmed again and again, especially by their wives who believe in them. Men don't just want to be shown love, they want to hear it because it boosts their confidence. Lovable words for your husband are a way of showing love and affection.
You Change the configuration of the day when you know how to express love to your husband in words. They work knowing that there is someone who believes in them and is cheering them up. Isn't it amazing that you are just a text away from getting your husband excited? Make do with these texts for your husband and watch your union blossom.
Read also: say good afternoon to him/her in a romantic way
21. I will be forever grateful to God for giving me a precious gift of yours, the best gift so far. You are so sweet and precious to my soul.
22. Since you came into my life, my life has been full of unending joy, happiness, peace, and blessing. Thank you for representing all of these to me.
23. Thank you for choosing me among millions of women. I'm forever blessed and lucky to have you, my darling husband.
24. You always give me reasons to smile every day, I found true love I'm you. With you, every day is Christmas.
25. I found satisfaction and happiness when I found you my Dove. Nothing could be more fulfilling and satisfactory. You are the best among the rest.
26. I realized why my waiting season was long the moment you came into my life. You are indeed special and unique.
27. I am the luckiest woman on earth to have ended up with a man like you. You are more precious and valuable than silver and gold.
28. You have occupied the whole of my heart, no one else can ever penetrate it. You are mine forever, nothing will ever take your place.
29. My best achievement so far was that I married my best friend. Life makes more meaning since you came into my life.
30. As we go in the hurdle of life together, I am kept secured and safe by your life and the love you daily lavish on me extravagantly.
31. You are a wise man, intelligent and brilliant, I admire the fact that you always come up with great ideas.
32. Sweetheart, you are a special lover, I love you and cherish you sweetly as one else will do. I remain committed to you forever.
33. I am pleased with you baby, I know that my relationship with you is the best decision that I ever made.
34. My Jewel! how precious you are, I love how you always turn me on and excite every cell and tissue in me.
35. I know with you on my side, we will together impact our world and make it a better place. The world is truly blessed to have you
36. Baby! I am determined to give the best of everything because you truly deserve it. You are a first-class king and so will I treat you.
37. I admire your body shape, your tallness alone does give me some level of assurance that I cannot be cheated by anyone.
38. How cute you are, my baby! oh, how captivating you are! How exciting you are! You are my king, keep ruling my world without restrictions.
39. You are a great encourager, your sweet words of encouragement keep me going during my down moments.
40. I trust you, dear, I can't doubt you for anything, you have won my trust over time and the trust will only get stronger.
Love Message for Husband
Dropping a love message for your husband always assure him that he is covered. It helps him to be more committed to the relationship by wanting to do more for you than before. Love text messages may seem unimportant but truly they are if carefully employed. Use them proficiently and you will see the wonder it can achieve.
Only those ready to move their relationship to a higher phase learn how to express love to husband in words. Word works, try to use them and thank me later.
41. Sweetheart you always make me feel like an angel by the love and care you shower on me. Keep showering it on me.
42. You are the source of my joy, my days have been filled with happiness since I met you. May you get happiness across areas of your life.
43. Living without you is becoming more boring for me, I desire you to be by my side always without breaks.
44. I am seriously missing your gentle kisses, tender embrace, and touch. My darling touch soothes my soul.
45. I'll stay in your arms so that you hold me all night, your love is energizing enough to keep me going.
46. I have been thinking about you all day long, you are the most predominant thought in my heart. You will always be in my heart, my king.
47. My best companion ever adorable, caring and loving. You have occupied the whole of my heart, there is no space for anyone else.
48. You have such an alluring smile, I have been entrapped in your love, and nothing can set me free from loving you.
49. I am overwhelmed with your love, my soul long for you all night and my body desires you all day. Both day and night are alike unto me.
50. Your kisses are sweeter than honey, you have ravished my heart with your lips and gentle touches. Everything about you is medicinal to my soul.
51. I have never regretted saying yes to your proposal nor have regretted going to the altar with you. You daily show me the reasons which reveal to me that I made the right choice.
52. There is no reason you could have given for me not to marry you, it could never have been reasonable to me.
53. I love the fact that you always inspire me to be a better version of myself, I promise to make your investment show on me.
54. You will make a good father and our children will learn great qualities from you. Keep being authentic and genuine as you are.
55. You are a very strong man, I will always believe in you no matter what. I will be your strength in times of weakness and your confidence in times of intimidation.
56. Dear, I want you to know that you are safe in my hands, I am praying for you and I'm eternally committed to doing this.
57. I said yes to you not because of what I saw now but because of the beautiful and great future I saw in you.
58. Thank you for so many things you are doing behind the scene for us that I am not even aware of. Keep working, I appreciate you greatly.
59. I love you greatly, you are more worth than million dollars to me, nothing to compare to you.
60. I celebrate your heart of service and your hard work in making everywhere you are a better place to be. Thank you for bringing beauty into my world, darling Husband.
Love Messages for Husband Far Away
The distance can create a barrier in showing love effectively to your husband. You would have loved to participate in whatever he is going through but it's impossible. Love messages for a husband far away will bring him closer to you and create the same effect as if he were present with you.
Your husband may be facing some challenges that he is not sharing with you, you will help to reduce some burden for him when you know how to express love to your husband in words. He will be lifted through these words to forge ahead in life.
You may want to pray for your husband in the morning: say a word of prayer for Him in the morning
61. I appreciate your benevolent act despite the distance, you didn't reduce your care, love, and affection for me.
62. I have missed your smile, kisses, and gentle touch, I can't wait to have you back in my arms sweetheart.
63. I so much desire that you will wrap me in your arm and sleep all night like a baby. Come home faster, my baby.
64. No comparison to your beauty, I long to see your handsome face, it kindles a desire for you in my heart.
65. Each day I wake up, I always count down the days I will finally be with you forever and no distance will be seen no more.
66. My heart is connected to yours, even though you are far away every breath I take gives a gentle reminder of you.
67. The waiting may seem long but I know your soul desires to be with me too soon. I love you despite the distance.
68. Each waking moment brings me closer to finally being with you, this reality gives me the strength to forge ahead in the day's activities.
69. Whenever you are equally missing me, I'm just a thought away, I'll receive any message sent because our hearts are connected.
70. I am expecting the day I will be with you forever, I'll keep you in my arms not letting you go because you're a dream come true.
71. Words can not express how I am missing you and what you mean to me. Hope to see you see soon, my dove.
72. I am getting envious of those that get to see my prince charming every day, I wish to be one of them. I know that my waiting is coming to an end soon.
73. I missed those moments you came to grab my body from behind. Come home soon darling so that we can play together.
74. Even though the distance is there and can sometimes be frustrating, it will never reduce my love for you.
75. There are many memorable moments we have shared and will still share, it is worth the waiting.
76. My mind travels a lot of miles to be with you several times even when my body can not. I love you so much, baby.
77. I am grateful to God that our relationship is still standing despite the million miles between us. I miss the times spent together.
78. You are amazing in all ways, I'm grateful I made the right choice, those few moments spent with you convince me further that you are the special one.
79. Even though the distance is there, we have proved many people wrong that love for the special one can still wax stronger despite the long distance.
80. I not only find a husband in you, but I also found a friend with that I can share anything, play with and lay my head on to cry. My bestie for life. I will always love you!
Heart Touching Quotes for Husband
Men don't joke with women who can touch the depth of their hearts. You can learn these heart-touching quotes for your husband to invade the innermost parts of your man and occupy every space therein.
You may also want your husband to read: penetrate her Heart with word words
81. Your touch always gives me a feeling that can not be compared with anything. Nothing can be compared to your cuddling, it takes me to another planet.
82. Every morning I wake up, I always appreciate God for making our path to cross in life, you have been a great source of inspiration for me.
83. As the year passes, my love for you grows stronger, even as you develop grey hair you remain my baby. I will continue to love and care for you all the days of my life.
84. You are the best husband I can ever ask for, you blow my mind with everything you do, and you have always prioritized everything that concerns me.
85. Baby, I love you so much because you are the perfect match for me, you're my joy, my refuge, my hope, and life had been made easy with you on my side.
86. My life has been made exceptional because I have a wonderful husband to walk this life with.
87. Having you in my life is the sweetest and most pleasant thing that can ever happen to me.
88. You have shown me so much love and affection, I will choose you over and over again, my darling.
89. You are such a caring soul, you deprive yourself of so many things just to make sure I am happy, I don't take your sacrifices for granted. I appreciate it so much.
90. I can see how you are working hard so I and the kids can have a great life. My heart blesses you whenever you are doing great stuff for the family. I call you blessed, my love.
Cute Quotes for Him
Words of the wife have a great impact on the husband, if they are positive, the fruits are always satisfying and pleasurable. And if negative it can make a home turn into hell. Cute quotes for him are a mighty weapon in the hands of the wise wife.
Improve your relationship in every way by learning how to express love to your husband in words by engaging with cute quotes for Him.
91. I was smiling alone this morning, it was then I realized that you are the reason for my smile.
92. You have always been in my heart since we met, nothing can make me forget in a day.
93. I fell in love with you not because you are perfect but because I know we can have a perfect world together.
94. You are the love of my life, I understand the true meaning of love when you came into my life.
95. Your voice is the only sound I want to hear, it thrills and inspires me all day long.
96. I love you not because you're perfect but because your imperfections are so lovable to me.
97. You are my true love, no one understands me as you do.
98. Even as everything declines so fast in this present world, my love for you will never decline irrespective of circumstances.
99. You satisfy my soul much more than the daintiest meal will do.
100. Together hands in hands, we move around the world.
101. I want you and I desire to be your bride forever.
102. You are my favorite, I can't stop thinking about you daily.
103. Time is nothing when I'm with you, you always my day amazing.
104. Your passion for me gladdens my heart.
Read also: say good evening to your lover romantically
Sweet Love Messages for my Husband
You don't how much sweet love messages for your husband can help him achieve his goal. When you tell him positive things about himself and his relationship with you, his manliness is fanned and he can go to any length to prove to you that he is truly what you say he is.
Be among women who build and raise their husbands through words, because, really it doesn't take much to keep a man. It is primarily about learning how to express love to your husband in words. Massage his ego through words and you will be amazed at the length he can go to prove his love to you.
105. Your heart is connected to mine, I love to lay on your chest and enjoy the desired closeness.
106. You are the perfect definition of caring, fashionable, and handsome, everything about drives me crazy.
107. Darling, you are mine forever and I want to be the only woman that will arouse you.
108. None can be compared to my sweetheart, I am lucky to have caught your attention out of many others.
109. I am so intoxicated with your love that I sometimes wake up in the middle of the night to think about you and your sweet memories together.
110. Your hug and kisses give sweet butterflies in my stomach, I'm satisfied with your love.
111. I am more confident about life because my heart continually cheers me up.
112. Your sweet spirit causes me to gravitate toward you, you are one of the loveliest people I have ever met.
113. You have a good carriage and have good self-esteem, I celebrate you for this.
114. Every day I wake up, I utilize the opportunity to love you in a better way, so the bond between us gets stronger.
115. I crave your attention seriously, your presence rejuvenates me.
116. Many things have improved about me since you came into my life, you spice me up in every way.
117. You are such a romantic partner, I miss your affectionate embrace.
118. It is always difficult for me to wish you goodbye, but every time I see your face, you lighten up my world.
119. I am so proud of you, thank you for not holding any grudges against me even when I acted funny. I love you unrepentantly.
120. You are the only one I will always desire, I admire your sincerity and integrity. Thank you for staying true to the vow of our marriage.
121. My life is at its best when I'm with you, nothing makes me glad like knowing that you care for me. I'm blessed to have you all to myself.
122. Just because you are in my life has made me feel no one is as blessed as I am. You are the best husband anyone could ever desire in this world.
123. I couldn't have been more blessed with a better husband than you. I have found my rest in you, I won't let go.
124. I love you every day of my life and I won't stop doing so no matter what. I belong to you I will forever stick with you.
125. My life is filled with joy knowing that I belong to the right man in this world. You are simply the best gift life has offered me.
Having gone through a long list of powerful words to express love to your husband, I know you will proficiently make use of them to kindle the flame of your love and keep it burning. If you have ever desired to have an enviable marriage, you have to be deliberate about the kind of thing you invest into it. Words are investments, use them very wisely.
Share these with family, friends, and loved ones to activate beauty in their marriages and relationships. Leave a comment! Thank you for staying with me. Till I see you again.