60 Positive Feedback Examples For Managers, Bosses and Superiors
Feedback is a great way to know how well you have done and how much you need to improve. Positive feedback could be heartwarming and could be so powerful to the extent of unlocking one's full potential. And interestingly, everyone who has done well, including your manager will appreciate positive comments about him/her.
If you want to create a good working environment for yourself, learn to constantly appreciate your superiors for everything they are doing. Constant appreciation will always bring positive results in any industry. To say positive things to your manager is to create a positive environment at your workplace.
Are you looking for positive feedback examples for manager to have an idea of how to craft yours, or even copy and send directly to your manager? Then you are in the right place. This article covers some amazingly positive feedback examples for manager. Read on to explore and feel free to select from the list to send to that amazing manager.
1. I want to appreciate you for your input in my growth this year. You have helped me set clear and actionable goals. Your encouragement has really been of great help.
2. You have always been a source of inspiration to me. Thank you for always pushing me to be the best. I appreciate you and won't forget your investment in me in a hurry.
3. Words would fail me to express how deeply I appreciate your love and support for me on this project. You are more than amazing. Keep working!
4. You are such an amazing manager. Your words of wisdom and encouragement have helped a lot of us in this career. Thank you for all you do.
5. Thank you for your daily commitment to the company's growth. It's such an honor to have such an inspiring man as a manager.
6. You are always interested in our growth and welfare. Thank you for being an exemplary leader. I appreciate you, Sir.
7. It's such a blessing to have you as our manager. You have always looked out for us and encouraged us all along. We appreciate you, Sir.
8. Having you as a manager is such a great blessing to me. I have learned a lot of leadership skills from you and I've always enjoyed working with you. I appreciate you sincerely.
9. I am forever grateful for the kind of manager I'm blessed to work with. Working in this organization has brought a lot of blessings to my life. I appreciate your kind gestures, Sir.
10. Thank you for always showing how what true leadership is. You always look out for our development and well-being. You are so amazing.
Related topic: I appreciate you  for everything boss
Areas Of Improvement For Manager Feedback Examples.
11. You have always encouraged me in different ways. Thank you for always recognizing my efforts with praise and applause. I am grateful, Sir.
12. Thank you, Sir, for always promising your subordinates and looking after their welfare. You are an amazing manager.
13. Thank you for always going the extra mile to assist me whenever I'm having a hard time. I will forever be grateful for your kindness toward me.
14. I'm grateful for this huge opportunity to grow and learn new skills. Your type of manager is not easy to come by. Thank you so much, Sir.
15. Thank you for being patient with me when I was struggling to fit into my new role in the organization. Thank you for guiding me and making the journey easy.
16. You are a very great leader. The clarity you provide on this new project is highly impressive. I appreciate you, Sir.
17. One thing I've ever noticed is that I'm always a better person after having a one-on-one meeting with you. Thank you for always inspiring me, Sir.
18. Your work ethic is so inspiring, and your level of creativity is amazing. Thank you for setting a good example for us all. You are such a great leader.
19. Working with you has changed my life for good. Thank you for inspiring me to work harder and for creatively. I appreciate you, Sir.
20. I'm grateful for the level of understanding and empathy you've shown me. It really helped my productivity and made me grow happier with my work. I'm so grateful, Sir.
Related topic: positive comments for colleagues
Constructive Feedback Examples For Your Manager
Make do with these positive feedback examples for managers to appreciate their good work!
21. With your help, I'm more experienced and skillful. Thank you for putting up challenges that will make me better. I'm grateful, Sir.
22. I want to sincerely appreciate you for your efforts on this project I just finished. Your encouragement went a long way in achieving this huge success. I am grateful, Sir.
23. Thank you so much, Sir, for taking the time to listen to me and offering me professional advice. I'm grateful, Sir.
24. You have always been helpful and supportive. Thank you for always making yourself available for us when things get tough. I appreciate you, Sir.
25. Your everyday leadership tips and words of wisdom I get from you have greatly shaped my life. Thank you for always being so helpful. I appreciate you, Sir.
26. Ever since I've been working with you, I've never felt stressed or burnt out. Thank you for being considerate and balancing the workload. I am grateful, Sir.
27. You have really helped shape my character. Thank you for giving me the encouragement that I needed in growing confident and work more independently.
28. Thank you for always sharing your thoughts with me on all of my work. Your constructive feedback has greatly helped me improve.
29. I'm so glad to have a manager like you, thank you for encouraging me and recognizing my effort on the just concluded project. I am grateful, Sir.
30. You have always inspired us and helped us hope for the best. Your level of positivity always helps us keep pushing. Thank you for being an inspiration, Sir.
Useful link: you are an inspiration to me
Feedback To Manager Examples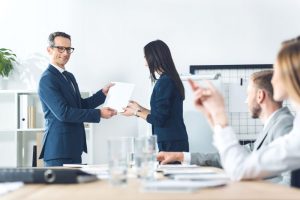 31. Your management style is so admirable. I'm grateful for the opportunity to work with you. Your detail-oriented and goal-driven approach has greatly helped me to do we in my role.
32. Your system of leadership has challenged me in all the right ways. I sincerely appreciate how you handled the just concluded project.
33. Thank you for always providing the encouragement I need to achieve success. You have been so helpful to me in reaching my goal.
34. Words of support and encouragement were all I needed during the execution of my last project. Thank you for being there for me, and proving them. I am grateful, Sir.
35. Thank you for always looking out for the best ways to get things done, the system you put in place for record keeping has greatly helped my efficiency. Thank you such much, Sir, for being a forward-thinking leader.
36. I appreciate your feedback on my work, Sir. They make me better. Thank you for putting so much effort to review our work.
37. I want to register my sincere appreciation for all you have done, Sir. Since we started working together, I have always enjoyed my work and I now find my career more interesting.
38. Thank you for teaching me to stay focused on my goal. Working with you has greatly changed my perspective and improved my life.
39. Your energy and optimism at work are highly contagious. You always make me push harder and strive for excellence.
40. Thank you for making yourself approachable to us. It is so encouraging to know that we can always walk up to you and discuss any disturbing issue with you.
Related keyword: encouraging words for colleagues
Negative Feedback To Manager Examples
41. You've always been helpful when it comes to starting a new project. However, this is a completely new subject matter for me and I would appreciate it if you can provide more guidance on this, although I'm still trying all I can to research the subject matter.
42. Good day, Sir. I totally understand that your time is very precious and extremely valuable, however, I would appreciate it if you can schedule a meeting for the project-executing team so that we have a clear understanding of the instruction you are trying to pass across.
43. Sir, I would like to call your attention to a contrasting instruction here. The instruction you gave at the just concluded meeting is quite contrasting with what we were asked to do at our last meeting. Kindly look into that, Sir.
44. I remember that you have always instructed us to pay attention to customers' needs, I brought a report of our customers' needs to you last week, and I observed that you haven't done any of the requests. Would you please share your thought on the actions, Sir?
45. I just want to bring to your notice that I have up to 3 projects I'm currently working on. I'm concerned about the new project added to it today, Sir. I can't finish all the 3 projects within this week as instructed, Sir. So I would like to know which two are of the highest priority at the moment so I can spend my time effectively.
Related topic: applauding someone for their great work
Giving Negative Feedback Examples
46. While I cherish directions from you, I would really appreciate it if I'm given some freedom to work in my own way in order to succeed. If possible, Sir, I hope I'll b given some more independence and the ability to use my best judgment in some cases.
47. I feel it would be a great thing if the team is commended and rewarded for the hard work that was put in on the just-delivered project. It's helpful to know when we're doing the job right or hitting our expected goals.
48. As much as I wouldn't want false encouragement, Sir. However, I would greatly appreciate it if you could let me know when I'm performing as expected.
49. Sir, I would like to bring to your notice that my current workload has been a bit stressful for me. I don't know if it is possible to prioritize tasks differently, so I can have a chance to catch up, Sir.
50. While we appreciate constructive feedback, I feel that today's feedback has been too negative and critical of the team. I hope you will look into this, Sir. As it's greatly bringing down the morale of everyone in the team.
Formal Feedback Examples
51. Thank you sir for always giving us the opportunity to express our thought. I feel it will be great if you take your time to review what we discussed in our last meeting so that we would all be on the same page.
52. Sir, it's been exciting working with you. However, the workload for the past few weeks has been quite stressful and I would appreciate it if we could prioritize the most important ones.
53. Thank you for giving me an audience, Sir. However, I feel that it would be great if you tell me why my first proposal was not approved so that I will know where to work on it.
54. I'm grateful for all you are doing to make sure we are giving our best, Sir. But Sir, could you please also allow us also share our opinions on a subject matter during important meetings, Sir? We believe this will help the organization greatly in the area of decision-making.
55. Thank you for always hearing us out. However, we feel that the ideas don't get your consideration or implementation at all. We would appreciate it if we could be getting honest and immediate feedback on the ideas we share so that we know whether they are worthy of implementation or not. This will encourage us to want to do more.
56. Sir, I totally understand how difficult it might be for most companies to stay consistent with paying employees' salaries in this period of recession. However, I would appreciate it if my salary payment is not delayed beyond two weeks after the agreed payday, as the delay is affecting my welfare and smooth operation at work.
57. Thank you for always being considerate, however, I feel this is already being taken for granted by some workers, as they take the work with levity and cook up excuses. I will appreciate it if you can look into this to ensure discipline among the workers, as this is already discouraging the faithful ones.
58. You have been a very great leader. Thank you for being there for us whenever we needed you. We appreciate you, Sir.
59. It's such a privilege working with you, Sir. Your wealth of experience has greatly helped me in making crucial decisions about my career. I'm very grateful, Sir.
60. Thank you so much, Sir for always allowing me to make use of my skills. I am always grateful for the usual encouragement.