You should not walk through life without divine assistance. Doing everything all by yourself without a helping hand is very stressful. God wants you to be assisted in everything that you do. He wants to be felt in your family, business and all that concerns you. To enjoy God's help, you need to be connected to Him through your prayers. As you glean into prayer is powerful quotes, you will see how you can bring God into your situations.
Nothing encourages you as much as knowing that you have the backing of your father who is in heaven in all your endeavors. He's ever willing to help and raise you to a place of fulfillment. As you learn to daily offer your sincere prayer to Him, you'll never be denied of His daily supplies in your space.
You may never know how exactly things will turn out for you in a particular area of your life, but you sure have a good God who is never confused about anything. He knows the end from the beginning. He knows exactly what to do to help you get to where you are going. You must trust in Him fully and render your request to Him and you'll see Him show up.
It's important to develop a relationship with God. You need to be close to Him intimately. When you know that the God of the universe is your friend, you'll rest assured about life, knowing everything will work fine for you. Prayer is powerful quotes give you an insight into how to develop a closeness with God in prayer.  Are you looking for powerful quotes on prayers to help you pray prophetically? Here you have them with you!
Motivational Prayer Quotes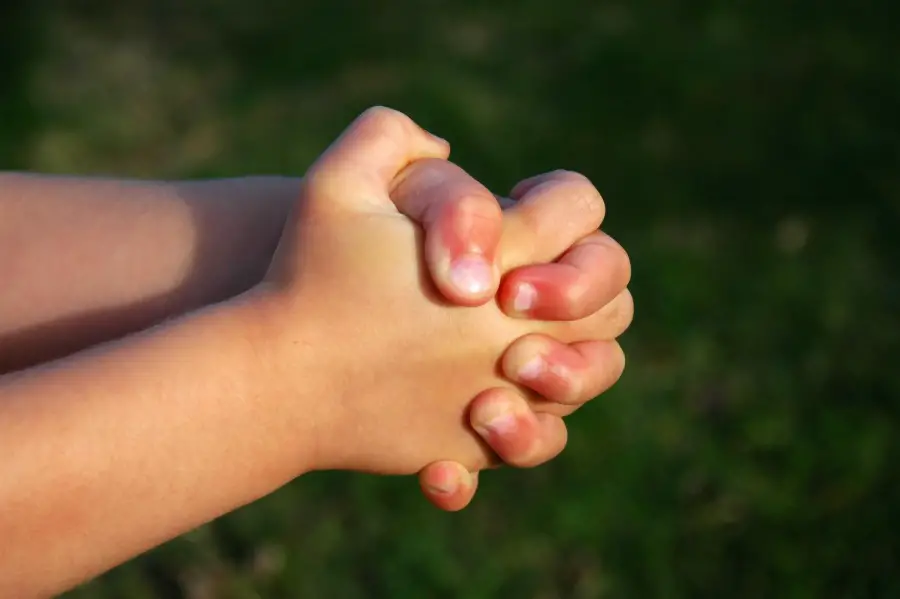 It's not good to walk through life without motivation. The source of motivation has to be known so that you can always have access to it. When you pray, God releases His motivating power to help you run it smoothly.
When you pray, God hears. Any matter you talk to your heavenly father about attracts divine attention. Any prayer that must attract the attention of God must proceed from your heart. Prayer that doesn't touch your heart cannot touch God. I will be showing you more than 20 motivational prayer quotes for your lifting.
1. There's no power in prayer, power is only in God. Prayer is how we connect to Him who is the source of all power. As you are motivated to pray, power is made available.
2. Righteousness through the blood of Jesus is what gives you the motivation to stand boldly in the presence of God. The prayer of the righteous man brings pleasure to God, He is always eager to hear.
3. When the righteous pray, God listens. There's no limit to what the prayer of the righteous can afford. The best way a righteous man should live is to live praying.
4. Prayer is not what you do when you're in crisis, it's what you live as a lifestyle. You should do it at the beginning of the day, and at the close of it.
5. Nothing is beyond God's reach and capacity. All that is expected of you is to come to Him in faith and full assurance. He will handle it beyond your imagination.
6. If you can bring everything to God in prayer, you can have God solve everything for you. if you can talk to Him about it, then you can go and sleep about it.
7. What keeps people in crisis is that they only pray when there are crises. If you only pray when you have challenges, you may always have some.
8. The purpose of prayer is not to change God to whom he is not, but rather, to change you and position you for the expected answers. God will seek to prepare you for the answers before the answers come.
9. There's nothing like unanswered prayers. It's not prayer if there is no answer. Our prayers often get answered but sometimes, in a manner, we don't realize.
10. When you forget to pray, you didn't position yourself for divine intervention. God will never forget you, you should never forget to pray to Him.
Miracle Power of Prayer Quotes
11. Situations of life may make you lose words to express yourself in prayer. Be rest assured that no matter how speechless you are, God still hears your deepest sighs.
12. Nothing portrays that you believe in the power of prayer as much as praying. Not praying is an indication that you don't believe in it.
13. When you pray, you position yourself for greater works. Your primary greater work begins with prayers. You're as great as your prayer life.
14. When things are rough pray, and when things are fine, pray. Prayer is a lifestyle, not an emergency exit from trouble.
15. Prayer shouldn't be seen as a spare tire but as a steering wheel. It's the powerhouse of your life that keeps your life in shape.
16. The direct link we have to God in prayer. God is as near to you as your prayer life. Heavens come close when men pray.
17. You may experience a delay in prayer, but never lose faith in the prayer you offered. No matter how delayed the answers may be, they will always manifest. Keep maintaining your profession of faith, you cannot be disappointed.
18. Any prayer offered can never go unanswered. Your prayer never expires, God will always hear whether now or later.
19. Never use God as an analgesic, have a relationship with Him. You will have Him serve you if you have a living union with Him.
20. Never allow the delayed answer to make you quit praying. Prayer answering God will always answer you and He's always working things out even when you're not aware.
Positive Prayers Quotes
While you pray to God, your position and disposition before Him are very important. It's not enough to pray, it is very much important you pray with expectations. Being positive while you pray is an indication that you believe the Lord will answer your prayers.
21. Doubt may creep in when your expectations do not materialize. You should never allow anything to make you doubt the power of prayer.
23. Prayer will change you concerning everything before it changes everything for you. The greatest blessing of prayer is the empowerment to change everything by yourself.
24. God doesn't only want you to talk to Him, He also wants you to listen. As you pray, you should also listen. God listens when you pray but He talks when you listen.
25. Pray may not make everything easy for you, but it will empower you to be strong enough to handle everything.
26. It's easier to worry than pray. The complaint is easier than praying. Invest the times of complaint in prayer and you'll see everything turn around.
27. Instead of worrying, pray. Worry is energy wrongly applied in a futile place. Worry brings stress but prayer engenders peace.
28. You may not have to offer lengthy prayers to have your situation changed, all it takes to change everything might just be one prayer. Try prayer when you feel like worrying.
29. People don't pray because they feel they don't have time. But the reason why they remain prey is that they don't pray. It is either you are praying or you are prey.
Never Underestimate the Power of Prayer Quotes
30. Prayer is not a waste of time but an investment of it. The most precious times of your life are the ones you invested in prayer. One of the importance of prayer before a function is that it empowers you to perform efficiently.
31. Talking to God is sweet when you have established a relationship with Him. When you pray occasionally, you're as good as a stranger, but when you do it regularly, you will be seen as a friend.
32. Prayer must be seen as an investment, accumulation has to happen before there can be an outpouring. No time spent in prayer is a waste. You cannot pray too much
33. When you pray, go the extra mile. The results of prayers outlive you when you do it extensively.
34. Talking to God makes all the difference, dare to do it excessively. The difference may not be evident at the moment, but it will always do.
35. It's good to pray for yourself, it's better to pray for others. when you pray for yourself, you do yourself a favor but when you pray for others, you do God much pleasure. Prayer quotes for friends are the way you could help them.
36. Learn to pray for people. One of the greatest shows of love is to pray for people. You cannot dislike the people you are genuinely praying for. The best love quotes you could ever send to your loved ones are prayers.
37. The greatest connection that gives you access to the realms of the invisible is prayer. The network doesn't get worse, the connection is available 24/7.
38. You may try different keys to open different doors but prayer open all doors without leaving one out. Without prayer, nothing happens.
39. You're as strong as your prayer life. You cannot be better than your prayer capacity. Anyone who desires to be strong in life must develop intimacy with God.
40. Take nothing for granted. Nothing is too small to pray about. God is interested in every little detail of your life when you talk to Him in sincerity.
41. When you pray, give thanks. Be more mindful of the blessings you've received than the ones you've not gotten. Thankful life makes you attract more divine blessings.
42. Your greatest privilege in life is the ability to approach God with boldness and assurance of answers. You place yourself in a position of advantage when you pray all the time.
Inspirational Prayer Quotes
43. God is more eager to hear our prayers than we're willing to pray. We must pray, it's God's duty to answer.
44. Don't be anxious about unanswered prayers, be more concerned about the un-offered prayers. Prayer gets answers sometimes when not expected. If you can continue to offer prayers, answers will catch up someday.
45. Prayers must be seen as a sacrifice, sacrifice has to be made before a reward can manifest.
46. Prayer can be likened to the formation of a cloud of rain. It doesn't rain unless the cloud is filled. A Series of prayers have to be made before the answers can be materialized.
47. Nothing encourages the art of continual prayers as much as an answered prayer. God wants you in the practice of continual prayers that's why He delights to always hear you pray.
48. The disappointment of the past unanswered prayers shouldn't discourage you from the other practice of prayer. Continue praying even when there are no visible answers.
49. When we pray, our focus must be on the faithfulness of God to answer our prayers not the uncertainty of the outcome. Faith in the faithfulness of God is the strength of unceasing prayers.
50. Faith is believing God has answered our prayers even when there's no form of sign that God has done it.
51. Faith is as simple as taking God at His word, not minding the discouraging circumstances. God is your major business, not the raging storms.
52. God is committed when we pray in Faith, and Satan is defeated when we act in Faith. Faith is a vital ingredient in the art of prayers.
53. Our prayers may not be accurate, and we may not use the right words. But the power of prayer is in the faithfulness of God who answers it, not in the inadequacies of who is praying it.
54. When you become a prayer giant, you become a battle-winner consistently. Prayer puts you on the pedestal of conquest always.
55. When you pray, you must show consistency and continuity. You've not prayed enough until you've laid hold on the answers.
56. The success and conquest you desire in life will not come through any other means other than fervent and unceasing prayers.
57. Prayer gives you more than an answer, prayer makes you become the answer. You may be desiring that God answers you while He is preparing you to become the answer to the questions of many. Patience is important when waiting on the Lord.
58. The greatest blessing of prayer is not that you got an answer but that you become intimately close to God. Intimacy should be the goal of prayer, not request-making.
59. Prayer is how a believer performs a gaseous exchange in the spirit. It's a platform where we exchange weakness for strength, faith for unbelief, and courage for timidity.
60. True prayer is not in grammatical eloquence of speech but heart-to-heart communication with the God of all whole earth.
61. When you pray, believe, and expect to possess the answers to your prayer. what you don't expect, you cannot possess.
62. Prayer is not about getting God to do all things for you but about God empowering you to be able to do all things for Him.
63. It's good to have a specific time for prayer but it's much better to pray constantly and without ceasing. If you don't pray, you will faint.
64. The advantage a new covenant believer has is that he carries a mobile altar everywhere he goes. This allows him to pray everywhere.
65. Nothing is too small to pray about, if you can pray about everything, you can get God involved in everything.
Prayer Quotations
66. Your future is at the mercy of your prayer. Your prayers put your future under the heavens' watch.
67. It's important to furnish every segment of your life with excessive prayers. If you make God your foundation, you're very sure of a good finish.
68. Destiny is shaped by prayer. The more you pray, the more you secure your future with God. Your life becomes meaningful when you are devoted to a life of prayer.
69. If we must get everything back in alignment with the original plans of God, we must get down on our knees. Your knee-strength is your destiny-strength
70. Prayer is a system of transformation that makes us look like God. As we behold Him continually, we are changed into the same image of Him.
71. Prayer must be seen as a pleasure to be enjoyed at its peak, not a burden to bear or an obligation to fulfill. The pleasure that prayer brings should drive everyone to prayer.
72. Prayer is a game-changer, it changes history, alters situations, and transforms everything. Without prayer, nothing happens
Prayer and Meditation Quotes
You're playing if your prayers are not coming from the depth of your heart. God is not moved by your lips but by your heart. Only heart prayer quotes can move God into action. Without prayer, nothing happens.
Related topic: prayer points with scriptures
73. It's not only what you say in prayer, what you also think is equally important. You've not prayed a qualitative prayer until your speeches are influenced by your thoughts.
74. Your heart is prone to wandering when you're praying. You must exert control over your heart to practice an effective prayer that will bring results.
75. The greatest victory you'll ever have in your life is to be in control of your heart. Better are you if you have a rule over your spirit than anyone who rules a nation.
76. When you come before God, don't be in haste to say anything before Him. Keep quiet before Him and speak to Him from the arena of deep thoughts.
77. When you combine the force of meditation with the force of prayer, you wield great power in the spirit.
78. God will do exceedingly abundantly not only what you are saying to Him in prayer but also what you're meditating in prayer.
79. Meditation is magnetic. Whatever you constantly entertain in your heart will materialize in your life. Give no room to careless thoughts in your heart. Mind what you think!
80. If you can choose your thoughts, you can predict your answers. You must think about the answers you're expecting to have a tangible experience of it.
I Believe in the Power of Prayer Quotes
81. After prayer, get quiet and imagine yourself laying hold of you what you have prayed about.
82. The idleness of the heart gives room to entertain all manners of things in your mind. As you get busy in your hands, get your mind employed and you shall be in charge of your life.
83. When you pray, God deposits the answers in your mind. It takes meditation to draw it out.
84. Your mind is a conduit that draws resources from your spirit and makes them visible in your body. Use the tools of your mind efficiently.
85. No Christian can be more powerful than his thought Life. Your heart is what forms the shape of your life, fix your mind on God.
86. The pathway to absolute peace in God is to learn how to fix your mind on Him. He will keep Him in perfect peace whose mind stays on God because He trusts in Him.
87. Faith is of the heart not of the lips. It takes the practice of meditation to get deeply rooted in Faith. If it does not have roots in your heart, it cannot bear fruits in your life. Strong faith and prayer are a product of deep meditation
88. Nothing changes your life faster than a change of thoughts. When you want to change your life, change your thoughts. "As a man thinks, so he is"
89. An answered prayer you have not experienced within cannot be touched without. Make it happen in your mind through meditation and you'll have a tangible experience of it.
90. Meditation itself is a mode of spiritual communication with the invisible realm. It can travel you to any distance your feet cannot reach.
91. The state of man's life is a reflection of His heart. Beauty begins in the heart before it shows on the face.
92. Without a new heart, there can be no new life. Make your life new through meditation on the word and your life will become new.
Praying for Someone You Love Quotes
Family is beautiful, blood relation is very important. Everyone was born into a family. The gift of praying for someone you love is what you owe everyone who is closely related to you, therefore you must pray for all of them.
93. Dear cherished one, As you step out today, may the peace of God accompany you. May His Grace be upon you and His favor speak for you all day.
94. The power of heaven supports you and brings the forces of the earth to partner with you in the name of Jesus.
95. Stand up with energy and courage and take your place on the earth. Move into victory without limits and boundaries.
96. May the dew of heaven fall upon you and fatness of the earth be your portion. The earth will bring her fruits to you and cause you to be great.
97. May everyone who sees you today considers you for an uncommon favor. Destiny helpers shall locate and sponsor you into greatness.
98. The Lord is with you and you shall lack no good things in life. What others struggle to get shall come to you with ease.
99. Every opportunity you have missed in the time past shall find its way back to you. Whatsoever that is giving you concerns shall be attended to by the heavens.
100. Every evil eye monitoring your life shall be put to shame. The plans of the wicked ones over you are disappointed. The counsel of the Lord shall stand firm in your life.
101. May your day be fulfilled. May you succeed beyond your expectations. As you step out today, the hand of God comes upon you and lifts you to the high places of the earth in the name of Jesus.
102. Everything that has been hindering your long-awaited success from getting to you shall be taken away today. And you will lay on your possessions.
103. The situations of Life that have cast others down shall give you a massive lift and you shall be great in the hands of God.
104. Every good promise of God for your life shall come into manifestation, your expectations shall not be disappointed in life
105. The Lord shall make you become like a tree planted by the rivers which bear fruits unceasingly. Whatsoever you do prosper by the power of God.
106. You shall find mercy at the point of needs, Grace will locate you at the point of wants. No good things on the earth shall bypass you.
107. The Lord shall arise and cause His face to shine upon you and give you rest on every side. Your desires shall be realized and He will fill your life with His Joy.
Your heart is the engine of your life. Anything that is not possible to your heart cannot be visible in your Life. Heart Prayer quotes show you how you can effectively use the tool of your heart to offer a prayer that guarantees results.
This has undoubtedly blessed you, do well to share with family friends, and loved ones, and on your social media handles.