105 Special Prayers of Blessings for Others ( Family, Friends and Loved Ones) to Succeed
It's good to pray for yourself, it's better and more beautiful to pray for others. As humans, we ought to live for one another. One of the best ways you could stand in for other people in your life is by engaging in the prayer of blessings for them.
It's allowed to wish others beautiful blessings but you drive your wishes into reality when you begin to offer prayers of blessings for others. Wishes are wonderful but prayers make wishes come through.
God is delighted when you take somebody's matter personally and begin to engage God concerning it. When you give gifts to your neighbors, you do well but when you pray for them you do better. Prayers of blessings for others are gifts that don't get obsolete.
Are you looking for prayers of blessings for your friends or loved ones? Check out these powerful words of blessings for friends, family, and loved ones.
Prayer of Blessing for Friends
1. The blessing of the Lord shall rest upon you and give you outstanding success beyond your capacity both this day and the days to come. Amen.
2. God has not given you the spirit of fear but of love, power, and a sound mind. I pray that you conquer every root of fear that can stop you from taking the required steps for success this month.
3. Every association to which you have been attached that is not favoring the progress you desire, let God separate you from a such association in the name of Jesus.
4. Every wall and fence that are arrayed against you and preventing you from crossing to the other side, are all pulled down in the name of Jesus.
5. Your efforts shall not be futile, your expectations shall not be cut off, you shall prevail always, and you shall not be defeated. Amen.
6. The Lord will shine His face upon you, bless you, and lift you into the high places of the earth. Let the works of your hands prosper.
7. Everything that connects you with failure, stagnation, and retrogression, you're detached from them all in the name of Jesus.
8. I stand against every arrow of the enemy shot against you to make your efforts go fruitless this day, they shall not prevail over you in the name of Jesus.
9. Every spirit of accusation whispering against you in the spirit realm, let the blood of Jesus that speaks better things speak for you silent the voice of the accusers.
10. No matter what success requires, you shall succeed. Success shall be found a friend to you. Amen.
Read also: powerful prayers for yourself every day
Short Prayers for Others
Here are short prayers to help you pray effectively for other people in your life.
11. I stand with the force of the blood of Jesus to resist the devil and the adversaries of God in your life in the name of Jesus. Amen.
12. The days of difficulties and agony come to end in the name of Jesus. What was not easy before shall be made easy for you. Receive divine intelligence to perform excellently. Amen.
13. Everything that represents a roadblock in your life shall bow out and shall not rise again in the name of Jesus.
14. O God, you're the master way-maker, make a way for me where there seems to be no way. Grant me success where failure abounds, prosperity amid the desert in the name of Jesus.
15. "Through the greatness of your power shall your enemies submit unto you". Let the greatness of your power stand for me and reply to my enemies in the name of Jesus.
16. I stand upon the victory in Christ Jesus, and I declare that you shall prevail exceedingly, you shall not be suppressed in the name of Jesus.
17. I declare that you're more than a conqueror through Christ that loves you. You win by your faith in Him and the faith of Him. Receive my total victory in the name of Jesus.
18. Let the power that opened the grave for Our Lord Jesus Christ make a way for you in the name of Jesus.
19. Everything that is weak or dead in you, let them receive the life of Jesus. You shall be quickened by the spirit that lives within you in the name of Jesus.
20. Let the essence of your birth into this world be fully made manifest in this month. Jesus' death shall not become vain over your life. Amen.
21. God's glory shall not turn to shame in your life, God's light shall not become darkness in your life.
22. Let the Lord Magnify His name in your life so that men may praise Him through your body in the name of Jesus.
You may read also: How to pray using the scriptures
Christian Blessings for a Friend
23. It's my intense prayers for you that you'll be more highly favored than every other person around you today in Jesus' name.
24. I declare upon your life that your season of celebration shall spring up speedily and nothing shall stop it in the name of Jesus.
25. The blessing of the Lord shall not depart from your life, every event around your life shall give expression to the majesty of the most-high.
26. The Lord Himself will mark and distinguish you from the multitude, He will single you out for outstanding blessings in the name of Jesus.
27. May you grow to love the Lord intimately and deeply than you've ever done in your life in the name of Jesus.
29. The Lord Himself will be your refuge and everlasting habitation in the time of trouble. You shall not be found helpless. Amen.
30. God will cause His light to shine upon you and make you become light to your generation. May He use you to contend with the darkness of this age. Amen.
Bless My Friend Prayer
31. Father, I pray that you bless my friend massively beyond his imagination, and do a miracle that will leave everyone around him speechless.
32. Just because my friend has been a fantastic personality in my life, I ask that you will fill her life with pleasant surprises from heaven and fill her mouth with endless praise in the name of Jesus.
33. I decree that God in His cheerfulness and benevolent mercy meets all your needs according to His riches in glory by Christ.
34. The same way no one can stop the sun from shining, no one will be able to stop your light from beaming forth in the name of Jesus.
35. May God show you His special mercy and show you the favor you don't deserve. May He raise you above your equal in the name of Jesus.
36. May your steps be ordered by the Lord, the Lord will make the path of your feet sure and steadfast on the good path that you've found. Amen.
37. May you grow in the grace and riches of the Lord all the days of your life. Nothing shall die in your hands in the name of Jesus.
38. In every area of your life, divine blessings will flow like the ocean that cannot be stopped. Your life shall glorify the name of the Lord. Amen.
39. When you go out, the blessedness of God shall be your experience, when you come in, the blessings of the Lord shall be your lot. No moment of your life shall be short of divine blessings.
40. Whoever sets his/her eyes on you today shall speedily consider you for a favor. Men shall throng on you to be a blessing to you. Amen.
Read also: words of prayers and blessing for your husband
Prayers for Friend Success
Prayers for friend success should be part and parcel of prayers of blessings for others. Make do with these words of prayers below to shower blessings upon your friends.
41. I want to give thanks to your God and my God for granting you the privilege of life in the land of the living. May His mercy continue to speak loudly over your life. Amen.
42. May the everlasting Father guide you with the light of His face so that you can know what to do to make the dreams of your heart achievable. Amen.
43. Every good plan of God to see you succeed shall come to pass speedily and without delays in the name of Jesus.
44. May you find grace in the sight of God and the men around you so that everyone whom you deal with will consider you for major favor today. Amen.
45. As you step out towards the actualization of your dream, you shall get glory instead of shame, double honor in the place of dishonor.
46. Whatsoever you've found difficult to do from the years and months past, may you begin to find it very easy from this day.
47. You shall be kept safe and protected from dangers that hunt after the soul of men. No evil shall befall you all the days of your life.
48. Everything giving you nightmares and concerns shall be supernaturally settled by the Lord Himself.
49. The Lord shall empower you for outstanding success like never before, may He give you the grace to do with ease what others are struggling to do. Amen.
50. As God blesses you with bountiful blessings, may you have sufficient wisdom and grace to preserve it so that you can live all your days on earth in the great blessings of the Lord.
Also helpful: prayers to secure healing for yourself or loved ones
Special Prayers For Friends
51. I pray for my dear friend that he prospers in all the adventures he undertakes. He shall succeed exceedingly above his equal.
52. May you be endowed with the great wisdom of God to deal wisely in all the affairs of your life. Your wisdom shall exceed that of your counterpart in the name of Jesus.
53. May you be blessed with mental fruitfulness to think productively and manufacture success from your mind. Amen.
54. May your focus be strengthened, may your distractions be starved, and may you receive energy to fix your gaze on the Lord. Amen.
55. No dream of your heart will die, whatever it takes to make the dream of your heart a reality shall be given to you. You're blessed above reproaches. Amen.
56. May it rain upon you from heaven and everything about your life shall bud speedily. May the ground of your life be fruitful in the name of Jesus. Amen.
57. God shall guide you jealously like the apple of His eyes and give you special blessings from above. Your mouth shall be filled with more laughter than in your former days.
58. May the Lord bring you close to Himself and make you enjoy a special relationship with Him like never before.
59. Everything that concerns you shall be perfected by the Lord. Nothing shall be found missing in your dear life in the name of Jesus.
60. The ocean of God's mercy shall not dry over your life, it shall continue to flow over and over again till you don't have rooms to contain it. Amen.
Prayer for My Good Friend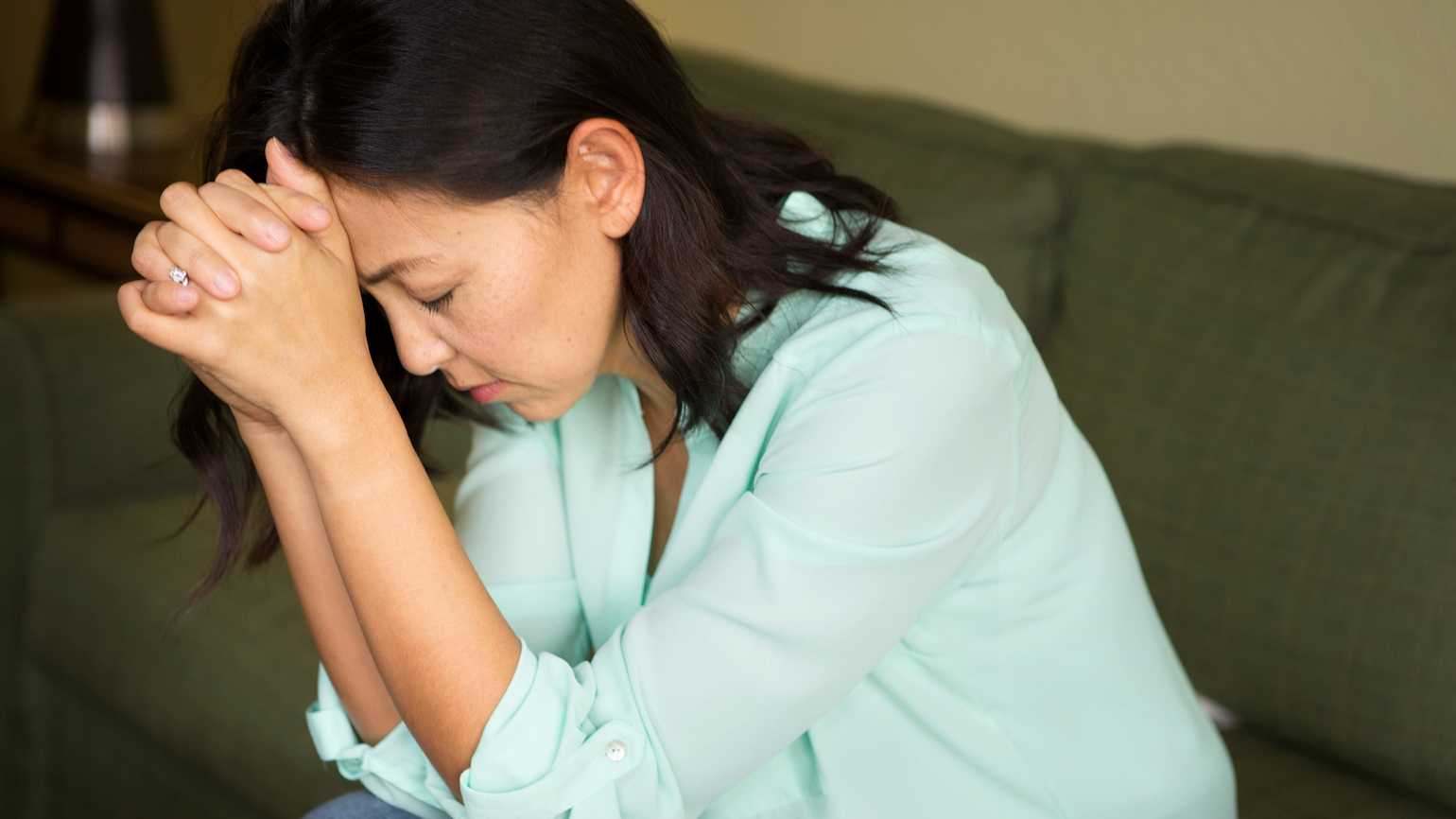 Are you looking for a prayer message for a friend to bless him/her and make God's favor fall like rain on him/her? Here are special prayers for friends to help you achieve this end.
61. It's my prayers and intense desires for you that all your prayers shall be answered without delay, and every heart cry of yours shall be swiftly attended to by the Lord.
62. When hard times come, may you find grace from God to journey through without wounds. You shall be found prevailing in all areas of your life.
63. Just the same way you've been a great and wonderful friend, may the wonders and greatness of God never depart from your life. Amen.
64. May the grace and favor of God speak for you wherever you're found. Where your voice cannot get to, may grace speak for you there. Amen.
65. May you find deep relief from all your pains and agonies affecting your soul over the years. You shall be comforted by God Himself.
67. The disasters that sweep men away shall not have a hold over you, you shall be exempted from the evil that flies around in the name of Jesus. Amen.
68. May God surround your life with friends that will help you bring the dreams of your heart to pass. You shall be blessed with faithful and fruitful relationships. Amen.
69. Before you call upon the name of the Lord, answers will show up, while you're yet speaking, the Lord will answer you swiftly and your life shall glorify the Lord.
70. As God blesses you, may you also become a blessing to your world and everyone around your life. For your sake, your world is blessed. Amen.
Related: prayer messages to send to loved ones
Prayer for my Best Friend
71. Dear Lord I pray that you energize my friend in the areas of life where he's found weak, and empower him to do the impossible. Amen.
72. Fill his mouth with joy unspeakable full of glory, blessings, and honor. Let his joy last till the end of life. Amen.
73. Success is very good on my friend, give him all round victories and success so that there shall be nothing lacking in any areas of his life.
74. May God turns your failure to success, pain to pleasure, darkness into light, misfortune into a fortune by His mercy. Amen.
75. Wherever you turn there will be away. God will create amazing ways for you in whichever area of life you encounter roadblocks. Blessed are you in all you do.
76. May the Lord make all the blessings in your life a mystery to your enemies. Your enemies shall not be able to understand your breakthrough. Amen.
77. May the Lord make your descendants great upon the earth. They shall grow and purchase a good name for you. Amen.
78. Your glory shall shine brighter and brighter unto the perfect day. Your light shall not go dim no matter the darkness of the age.
79. May everything giving you joy not turn sour, the source of your joy shall not become bitter. Blessings of the Lord shall be all evident in your life.
80. Everything crooked before your face shall be made smooth by the hands of the Lord. You shall not find the journey of your life rough. You're blessed.
Related: Best morning prayers for your lover
Prayer for My Friends and Family
Family is essential, everyone belongs to a family. It's important to extend the service of prayers to your family every day. Make it a duty to bless your family and friends with these words of blessing.
81. May the Lord garnish your life with goodies and the flavors of heaven to make your life beautiful above your peers. Amen.
82. Dear God and Father, may you demonstrate the fullness of your power in the life of my friends and family so that your name can be noised to the end of the earth.
83. Teach each of my family members how to love one another genuinely without partiality. Let the bond of love between us last till the end of the earth.
84. May you help them to be faithful to every task expected of them so that they can be found successful in all they do. Amen.
85. Whatsoever is their heart desires, merciful Father, grant it in the name of Jesus. Let their expectations come through supernaturally. Amen.
86. Grant them humility of heart so that they may submit to you and be blessed in all they do in the name of Jesus.
87. Let the desire of the enemies not stand over their lives. Make all the plans of wicked ones to fail utterly over their lives in the name of Jesus.
88. Grant them stability in the face of the wind of life which tends to toss them to and fro. Strengthen them in all they do. Amen.
89. None of my friends and family shall be lost to disasters and diseases. Dear Father, place a mark of exemptions on them in the name of Jesus. Amen.
90. They shall not fall nor falter, establish their paths and make their ways sure in the name of Jesus. Amen.
Related: prayers to have a good day at work
Prayer for My Special Friend
91. Dear friend, I always pray for your happiness and success, may God grant all my desires over you. Amen.
92. The blessings and favor the befit special friends like shall be obtained by you.
93. Nothing shall run short in your life, the Lord will give you a surplus of heavenly blessings to fuel every segment of your life.
94. Your days of manifestation are here and nothing shall stop it. Everything you've been expecting over the years shall begin to manifest.
95. May God grant you lifting no man can give. May He do wonder in your life in such a way it will be obvious it's Lord's doing.
96. The wonders of the Lord shall not cease, countless blessings and innumerable wonders shall become the order of the days in your life. Amen.
97. Let your light shine on his destiny and make his glory shine greatly.
98. May you establish my friend in your plans and purpose for his life so that he will not move away from divine plans all the day of his life.
99. Knowledge and understanding are required to lead a godly and triumphant life in this world, endue him with supernatural knowledge to deal wisely every day of his life.
100. Bless everything he does, never let him be frustrated by life's challenges. Blessings shall be his portions all the day of his life.
101. The scripture says "it's of your mercy that we're not consumed". May you make this great mercy speak for him every day of his life. Amen.
102. The Lord shall make you greatly increased in all the works of your hands. Happy shall you be forevermore? Amen.
103. Whatever used to frustrate you in the time past shall no longer be found difficult. Amen.
104. May all your efforts be crowned with blessings overflowing. Happy shall you be in your going out and coming in.1
105. This day shall be one the best days you've ever lived upon the earth. Amen. 
 I'm sure you enjoyed praying for your friends, family, and loved ones! As you pray for your friends, so will the Lord answer your prayers also.
KINDLY SHARE WITH FAMILY, FRIENDS, AND LOVED ONES