7 Sure Paths to Knowing the Lord Experientially
Have you been having a quest in your heart to knowing the Lord? Has it been your heart desires to be intimately bonded to Him unusually? The Lord is in the business filling that intense desire in the heart of everyone who longs for Him. "For He satisfies the longing soul, And fills the hungry soul with goodness" (Psalms 107:9).
God is invisible yet he wants to be known. His ways are past finding out yet He wants to be found by anyone who desperately seeks Him. "Oh, the depth of the riches both of the wisdom and knowledge of God! How unsearchable are His judgments and His ways past finding out!" ( Romans 11:33).
Knowing the Lord is only possible when men deliberately go in search of Him. Knowing the Lord cannot be attained by passive wishing. A proactive step must be taken towards paying the required price to know Him. Desire is not just enough, backing it up with the required demand is very much important.
"O God, You are my God; Early will I seek You; My soul thirsts for You; My flesh longs for You In a dry and thirsty land Where there is no water" (Psalms 63:1). This was a man whose hunger for God made him relocate from his comfort zone into a place where nothing is guaranteed. This is what obsession with God will do to a man!
Such men are ones whom the Lord will reveal Himself to without denials. You are not ready to know God experientially until you go the extra mile seeking Him. If knowing the Lord intimately has been your desire, you're on the right page and I'm here to help you get closer to the God whose habitation is with the celestial.
Meaning of Knowing God
Knowing God is not just having mere knowledge of Him, it has more to do with having a tangible encounter and substantial experience of Him. Virtually everyone believes there is God but not all know Him by experience. Many people no longer can believe there is God because they have only experienced Him.
There is a difference between knowing God and knowing about God. Let's consider knowing God vs knowing about God. Knowing about God has to do with knowing what God is capable of doing and how mighty He is, how wonderful he is, and all that. Everyone can afford this level of knowledge. It doesn't take much to know about God. In fact, you can see God revealed in His creation.
Knowing God is much deeper than knowing about Him. Knowing God has to do with knowing all God can do and pressing into Him to have a tangible experience of Him. This is not just limited to knowing the ability of God to perform a miracle but experiencing the miracle itself.
People of this experience can represent God correctly in their areas of involvement. It's very risky to attempt to represent a God you have not known, if the evil spirit strikes, you will be very defenseless. There was a case in the bible when seven sons of seven attempted to represent the reality they have not touched.
"Then some of the itinerant Jewish exorcists took it upon themselves to call the name of the Lord Jesus over those who had evil spirits, saying, "We exorcise you by the Jesus whom Paul preaches." Also, there were seven sons of Sceva, a Jewish chief priest, who did so. And the evil spirit answered and said, "Jesus I know, and Paul I know; but who are you? Then the man in whom the evil spirit leaped on them, overpowered them, and prevailed against them so that they fled out of that house naked and wounded" (Acts 19:13-16).
These guys must have heard about the exploit of the apostles all over town. How they had used the power of God to perform unthinkable wonders for Him. This has given them sufficient knowledge about God which they acted upon ignorantly without knowing the consequences. The evil spirit leaped upon them and they became defenseless and were all tortured.
Knowing about God is good but you must press much deeper into God until you have known Him personally and tangibly. Confidence to confront the challenges of life is a byproduct of intimacy with God. The more you know God the more confident you become in the face of the challenges of life.
Knowing God Personally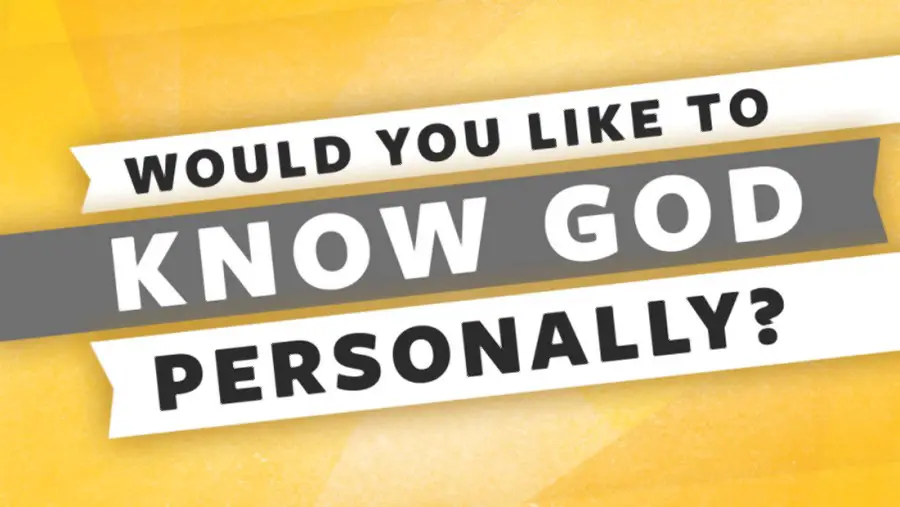 God is the God of all flesh and God of all the whole earth. The personality of God can only be sustained by Him. As wide as the whole earth is, God wants to have a private and personal relationship with Him. Knowing the Lord is more effective when we get personal with Him.
Every believer is expected to belong to an assembly of believers where they gather together to share light and love. God is always excited whenever he sees the congratulations of His people fellowshipping together in love. The Lord is exalted and excited about such gathering.
But higher than a collective gathering of believers is a personal intimacy with the Lord where a believer scheduled a time and place to concentrate his heart on God praying and studying the word without allowing any distractions. It takes such an atmosphere to come to the full knowledge of God.
There is the dimension of God that can be revealed to you when you worship in church gatherings but you will need a personal time with the Holy Spirit to be able to know it in a higher and deeper way. The level of revelation of God you will have is predicated upon your relationship with Him.
Real Christianity is put to test when you are alone. Whatever you're not effective doing when you're alone is not part of your life. Everyone is a saint in the church gathering but how many people are so when they are alone in their private spaces? Intimacy is tested in privacy.
God doesn't measure your commitment to Him by the level of commitment you show in the public gatherings, He measures you by what he sees you doing in the secret. Men are made for public relevance in the secret. Any believer who doesn't have a personal relationship with God privately cannot be relevant for Him publicly.
The public gatherings of the saints become more amazing and impartful when everyone comes from their places of intimacy with God. Everyone ought to be relevant at church. Christ hasn't ordained no man a bench warmer. You have what you can contribute to the body.
How is it then, brethren? Whenever you come together, each of you has a psalm, has a teaching, has a tongue, has a revelation, has an interpretation. Let all things be done for edification (1 Corinthians 14:26). This implies that everyone ought to come with something as a proceed of their private fellowship with the Lord. You don't appear empty in Zion.
Knowing the Lord Personally is very essential for us in the day of challenges. The God you have not known in the secret may not be able to deliver you in the public. When you develop a qualitative walk with God in such a way that you have become His friends, then, you can be sure that Lord will always be there for you in the days of challenges.
God is not to supposed to be used as an analgesic when the pains of life come up. You are not supposed to use God as an escape route from problems, God wants you to build intimacy with Him whether there are challenges or not. It might be too late trying to know the Lord when challenges of life are as close to you as your nose. Knowing Jesus daily is very paramount.
7 How to Know God More Deeply
I want to first establish that God wants to be known and He can be known. When God that wants to be known meets a man that wants to know Him, then, the journey of looking for Him becomes easy and definite. If you are not sure God wants to reveal Himself, you may not be persuaded to seek Him or may not stay through if He delays in revealing Himself to you.
Knowing the Lord more deeply requires being acquainted with the series of processes that will culminate in knowing Him. If you do know the right thing and you're committed to doing it, you can be guaranteed of getting the right results over time. I will be showing you how to know God more deeply of which I'm persuaded that He will reveal Himself to you if you follow suit.
1. Establish a relationship with Him: knowing God begins with this. If you have not received the life of Jesus into your life through faith in your heart and confession of your mouth, you don't have a foundation upon which you can know Him deeply.
2. Be given to the word: The same way physical growth depends on nutrition intake is the same way your spiritual growth depends largely on your word intake. The word of God is bread from heaven that must be eaten regularly.
"Your words were found, and I ate them, And Your word was to me the joy and rejoicing of my heart; For I am called by Your name, O LORD God of hosts" (Jeremiah 15:16).
Everything it requires for a Christian to know the Lord deeply is invested in the word. The more you feast on the word, the more deeply you are to the Lord. The health of your spiritual growth depends on the frequency and the quality of the Word you take in.
3. Prayer: knowing God through prayer is one of the fastest ways to know the Lord. Prayer is communication between God and man. The best way to know any man intimately is to establish a communication system with him. Intimacy is a product of deep prayer. Prayer is a powerful way to know the Lord If you can be committed to praying much, knowing God intimately is definite for you.
4. Fasting: This is an intentional withdrawal from the pleasure of the world in the search of the living God. When self is denied, the spirit gains strength in searching the mind of God for you. Fasting combined with intense prayers will never be denied by God.
5. Fellowship with the Brethren: God reveals Himself to an individual who seeks Him personally but He shows up more when there is a gathering of the saints of God. "For where two or three are gathered together in My name, I am there in the midst of them." (Mathew 18:20)
When two or three people are gathered together in the name of Jesus, the appearance of Jesus is necessitated. This is why, the scripture says, "we should not forsake the assembly of the brethren together"
Be deliberate about being committed to the assembly of the believers. There is a level of fellowship and manifestation you cannot enjoy when you are alone. The appearance of God is always fearful in the gathering of His holy people.
6. Forgetting the Past: Forgetting what is behind and reaching forth for what is ahead must the attitude of everyone who wants to know the Lord on a progressively upward path. As you begin to search for the Lord with all your heart, the Lord is faithful to reveal Himself to you.
The current revelation of God you have should not make you lay your bird in complacency. Be grateful for the dimension of Him you have known, but you must be on the forward match for a further encounter with Him.
For everything you have known, there are yet more things to know. Knowing God is an exercise that continues until the perfect day.
"Brethren, I do not count myself to have apprehended; but one thing I do, forgetting those things which are behind and reaching forward to those things which are ahead, I press toward the goal for the prize of the upward call of God in Christ Jesus" (Philippians 3:13-14). This should be the apostolic attitude toward seeking God
7. Giving Yourself to the Lord in Service: If you are active in the service to the Lord in His work upon the earth, the Lord gives you special attention. As we give our best for the Lord, the Lord reveals Himself to us in an unusual way.
75 Scriptures on Knowing God Intimately
Nothing reveals God like His word. If anyone wants to know Him at all, it has to be through His word. The more versed you are in the word, the more advantages you have in knowing the personality behind the word. Scriptures are very essential in knowing the Lord.
Below are scriptures that will fuel your adventure into God. Meditate on them as you use them as tools of fellowship with the Lord.
1. "And we know that all things work together for good to those who love God, to those who are the called according to His purpose. For whom He foreknew, He also predestined to be conformed to the image of His Son, that He might be the firstborn among many brethren" (Romans 8:28-29).
2. "Those who do wickedly against the covenant he shall corrupt with flattery, but the people who know their God shall be strong, and carry out great exploits" (Daniel 11:32).
3. "As you have given Him authority over all flesh, that He should give eternal life to as many as You have given Him. And this is eternal life, that they may know You, the only true God, and Jesus Christ whom You have sent" (John 17:2-3).
4. "My people are destroyed for lack of knowledge. Because you have rejected knowledge, I also will reject you from being priest for Me; Because you have forgotten the law of your God, I also will forget your children" (Hosea 4:6).
5. "Oh, the depth of the riches both of the wisdom and knowledge of God! How unsearchable are His judgments and His ways past finding out!" (Romans 11:33).
6. "Therefore know that the LORD your God, He is God, the faithful God who keeps covenant and mercy for a thousand generations with those who love Him and keep His commandments;" (Deuteronomy 7:9).
7. "He who does not love does not know God, for God is love" (1 John 4:8).
8. "Now by this, we know that we know Him if we keep His commandments. He who says, "I know Him," and does not keep His commandments, is a liar, and the truth is not in him. But whoever keeps His word, truly the love of God is perfected in him. By this, we know that we are in Him. He who says he abides in Him ought himself also to walk just as He walked" (1 John 2:3-6).
9. "No one can come to Me unless the Father who sent Me draws him, and I will raise him at the last day. It is written in the prophets, 'And they shall all be taught by God.' Therefore everyone who has heard and learned from the Father comes to Me" ( John 6:44-45).
10. "Because what may be known of God is manifest in them, for God has shown it to them. For since the creation of the world, His invisible attributes are seen, being understood by the things that are made, even His eternal power and Godhead, so that they are without excuse, because, although they knew God, they did not glorify Him as God, nor were thankful, but became futile in their thoughts, and their darkened hearts were darkened" (Romans 1:19-21).
11. Jesus said to him, "I am the way, the truth, and the life. No one comes to the Father except through Me (John 14:6).
12. Jesus said to him, "Have I been with you so long, and yet you have not known Me, Philip? He who has seen Me has seen the Father; so how can you say, 'Show us the Father'? (John 14:9).
13. "But without faith, it is impossible to please Him, for he who comes to God must believe that He is and that He is a rewarder of those who diligently seek Him" (Hebrews 11:6).
14. "Behold what manner of love the Father has bestowed on us, that we should be called children of God! Therefore the world does not know us, because it did not know Him. Beloved, now we are children of God, and it has not yet been revealed what we shall be, but we know that when He is revealed, we shall be like Him, for we shall see Him as He is" (1 John 3:1-2).
15. "Do not love the world or the things in the world. If anyone loves the world, the love of the Father is not in him. For all that is in the world—the lust of the flesh, the lust of the eyes, and the pride of life—is not of the Father but is of the world. And the world is passing away, and the lust of it, but he who does the will of God abides forever' (1 John 2:15-17).
16. "All things have been delivered to Me by My Father, and no one knows the Son except the Father. Nor does anyone know the Father except the Son, and the one to whom the Son wills to reveal Him" (Mathew 11:27).
17. "But God has revealed them to us through His Spirit. For the Spirit searches all things, yes, the deep things of God. For what man knows the things of a man except for the spirit of the man which is in him? Even so, no one knows the things of God except the Spirit of God. Now we have received, not the spirit of the world, but the Spirit who is from God, that we might know the things that have been freely given to us by God." (1 Corinthians 2:10-12).
18. "And he went out to meet Asa and said to him: "Hear me, Asa, and all Judah and Benjamin. The LORD is with you while you are with Him. If you seek Him, He will be found by you; but if you forsake Him, He will forsake you" (2 Chronicles 15:2).
19. "There is no fear in love but perfect love casts out fear because fear involves torment. But he who fears has not been made perfect in love. We love Him because He first loved us" (1 John 4:18-19).
20. "For you are a holy people to the LORD your God; the LORD your God has chosen you to be a people for Himself, a special treasure above all the peoples on the face of the earth"(Deuteronomy 7:6).
21. "Having predestined us to adoption as sons by Jesus Christ to Himself, according to the good pleasure of His will" (Ephesians 1:5).
22. "God, who at various times and in various ways spoke in time past to the fathers by the prophets, has in these last days spoken to us by His Son, whom He has appointed heir of all things, through whom also He made the worlds" (Hebrews 1:1-2).
23. "By faith he forsook Egypt, not fearing the wrath of the king; for he endured as seeing Him who is invisible" (Hebrews 11:27).
24. "Come, you children, listen to me; I will teach you the fear of the LORD" (Psalm 34:11).
25. "Therefore, having been justified by faith, we have peace with God through our Lord Jesus Christ, through whom also we have access by faith into this grace in which we stand, and rejoice in hope of the glory of God" (Romans 5:1-2).
26. "Oh, taste and see that the LORD is good; Blessed is the man who trusts in Him!" (Psalms 34:8).
27. "The fear of the LORD is the beginning of wisdom; A good understanding has all those who do His commandments. His praise endures forever" (Psalm 111:10).
28. "Yes, if you cry out for discernment, And lift your voice for understanding, If you seek her as silver, And search for her as for hidden treasures; then you will understand the fear of the LORD, And find the knowledge of God. For the LORD gives wisdom; From His mouth come knowledge and understanding" (Proverbs 2:3-6).
29. "Seek the LORD while He may be found, Call upon Him while He is near" (Isaiah 55:6).
30. "Thus says the LORD: Let not the wise man glory in his wisdom, Let not the mighty man glory in his might, Nor let the rich man glory in his riches; But let him who glories glory in this, That he understands and knows Me, That I am the LORD, exercising lovingkindness, judgment, and righteousness in the earth. For in these, I delight," says the LORD" (Jeremiah 9:23-24).
31. "Not everyone who says to Me, "Lord, Lord," shall enter the kingdom of heaven, but he who does the will of My Father in heaven. Many will say to Me on that day, "Lord, Lord, have we not prophesied in Your name, cast out demons in Your name, and done many wonders in Your name?" And then I will declare to them, "I never knew you; depart from Me, you who practice lawlessness!" (Mathew 7:21-23)
32. "He answered and said to them, Because it has been given to you to know the mysteries of the kingdom of heaven, but to them, it has not been given. For whoever has, to him more will be given, and he will have abundance; but whoever does not have, even what he has will be taken away from him. Therefore I speak to them in parables, because seeing they do not see, and hearing they do not hear, nor do they understand" (Mathew 13:11-13).
33. "Jesus said to him, "'You shall love the LORD your God with all your heart, with all your soul, and with all your mind.' This is the first and great commandment" (Mathew 22:37-38).
34. "And the Word became flesh and dwelt among us, and we beheld His glory, the glory as of the only begotten of the Father, full of grace and truth" (John 1:14).
35. "I am the living bread which came down from heaven. If anyone eats of this bread, he will live forever; and the bread that I shall give is My flesh, which I shall give for the life of the world" (John 6:51).
36. "And you shall know the truth, and the truth shall make you free" (John 8:32).
37. "I do not pray for these alone, but also for those who will believe in Me through their word; that they all may be one, as You, Father, are in Me, and I in You; that they also may be one in Us, that the world may believe that You sent Me" (John 17:20-21).
38. "I in them, and You in Me; that they may be made perfect in one, and that the world may know that You have sent Me, and have loved them as You have loved Me" (John 17:23).
39. "And do not be conformed to this world, but be transformed by the renewing of your mind, that you may prove what is that good and acceptable and perfect will of God" (Romans 12:2).
40. "I say then: Walk in the Spirit, and you shall not fulfill the lust of the flesh. For the flesh lusts against the Spirit, and the Spirit against the flesh; and these are contrary to one another so that you do not do the things that you wish" (Galatians 5:16-17).
41. "I press toward the goal for the prize of the upward call of God in Christ Jesus" (Philippians 3:14).
42. "Set your mind on things above, not on things on the earth. and have put on the new man who is renewed in knowledge according to the image of Him who created him" Colossians 3:2,10
43. "Beware, brethren, lest there be in any of you an evil heart of unbelief in departing from the living God; but exhort one another daily, while it is called "Today," lest any of you be hardened through the deceitfulness of sin" (Hebrews 3:12-13).
44. Therefore humble yourselves under the mighty hand of God, that He may exalt you in due time, casting all your care upon Him, for He cares for you (1 Peter 5:6-7)
45. "That which we have seen and heard we declare to you, that you also may have fellowship with us; and truly our fellowship is with the Father and with His Son Jesus Christ" (1 John 1:3).
46. "We are of God. He who knows God hears us; he who is not of God does not hear us. By this we know the spirit of truth and the spirit of error" (1 John 4:6).
47. "After these things the word of the LORD came to Abram in a vision, saying, 'Do not be afraid, Abram. I am your shield, your exceedingly great reward.' But Abram said, 'Lord GOD, what will You give me, seeing I go childless, and the heir of my house is Eliezer of Damascus?' Then Abram said, 'Look, You have given me no offspring; indeed one born in my house is my heir!" (Genesis 15:1-3).
48. "Speak also to the children of Israel, saying: "Surely My Sabbaths you shall keep, for it is a sign between Me and you throughout your generations, that you may know that I am the LORD who sanctifies you" (Exodus 31:13)
49. "So He humbled you, allowed you to hunger, and fed you with manna which you did not know nor did your fathers know, that He might make you know that man shall not live by bread alone, but man lives by every word that proceeds from the mouth of the LORD" (Deuteronomy 8:3).
50. "I have heard of You by the hearing of the ear, But now my eye sees You. Therefore I abhor myself,
And repent in dust and ashes." (Job 42:5-6)
51. " You are My witnesses, says the LORD, And My servant whom I have chosen, That you may know and believe Me, And understand that I am He. Before Me there was no God formed, Nor shall there be after Me". (Isaiah 43:10).
52. "Ho! Everyone who thirsts, Come to the waters; And you who have no money, Come, buy and eat. Yes, come, buy wine and milk Without money and price. Why do you spend money on what is not bread, And your wages on what does not satisfy? Listen carefully to Me, eat what is good, And let your soul delight itself in abundance. " (Isaiah 55:1-2).
53. "But seek first the kingdom of God and His righteousness, and all these things shall be added to you' (Mathew 6:33).
54. "Simon Peter answered and said, "You are the Christ, the Son of the living God."Jesus answered and said to him, "Blessed are you, Simon Bar-Jonah, for flesh and blood has not revealed this to you, but My Father who iGgvs in heaven. And I also say to you that you are Peter, and on this rock, I will build My church, and the gates of Hades shall not prevail against it" (Mathew 16:16-18).
55. "Most assuredly, I say to you, he who hears My word and believes in Him who sent Me has everlasting life, and shall not come into judgment, but has passed from death into life" (John 5:24).
56. "And Jesus said to them, "I am the bread of life. He who comes to Me shall never hunger, and he who believes in Me shall never thirst" (John 6:35).
57. "As the Father loved Me, I also have loved you; abide in My love. If you keep My commandments, you will abide in My love, just as I have kept My Father's commandments and abide in His love (John 15:9-10)
58. "But of Him, you are in Christ Jesus, who became for us wisdom from God and righteousness and sanctification and redemption"(1 Corinthians 1:30).
59. "But if anyone loves God, this one is known by Him"(1 Corinthians 8:3).
60. "For now we see in a mirror, dimly, but then face to face. Now I know in part, but then I shall know just as I also am known" (1 Corinthians 13:12).
61. "Till we all come to the unity of the faith and the knowledge of the Son of God, to a perfect man, to the measure of the stature of the fullness of Christ" (Ephesians 4:13).
62. "Do all things without complaining and disputing, that you may become blameless and harmless, children of God without fault amid a crooked and perverse generation, among whom you shine as lights in the world" (Philippians 2:14-15).
63. "That I may know Him and the power of His resurrection, and the fellowship of His sufferings, being conformed to His death" (Philippians 3:10).
64. "Now the just shall live by faith; But if anyone draws back, My soul has no pleasure in him." (Hebrews 10:38).
65. "But grow in the grace and knowledge of our Lord and Savior Jesus Christ. To Him be the glory both now and forever. Amen." (2 Peter 3:18).
66. "We are of God: he that knoweth God heareth us; he that is not of God heareth not us. Hereby know we the spirit of truth, and the spirit of error" (1 John 4:6-7).
67. "For I know the thoughts that I think toward you, saith the LORD, thoughts of peace, and not of evil, to give you an expected end (Jeremiah 29:11-13).
68. "I love them that love me, and those that seek me early shall find me" (Proverbs 8:17).
69. "For the word of God [is] quick, and powerful, and sharper than any two-edged sword, piercing even to the dividing asunder of soul and spirit, and the joints and marrow, and [is] a discerner of the thoughts and intents of the heart"(Hebrews 4:12).
70. "Thy word [is] a lamp unto my feet, and a light unto my path" (Psalms 119:105).
71. "For my thoughts [are] not your thoughts, neither [are] your ways my ways, saith the LORD"(Isaiah 55:8).
72. "With my whole heart have I sought thee: O let me not wander from thy commandments" (Psalms 119:10)
73. "Whosoever abideth in him sinneth not: whosoever sinneth hath not seen him, neither known him" (1 John 3:6).
74. "Seek the LORD and His strength; Seek His face evermore!" (1 Chronicles 16.11).
75. "This is Jacob, the generation of those who seek Him, Who seek Your face" (Psalms 24:6)
Prayer Points to Know God More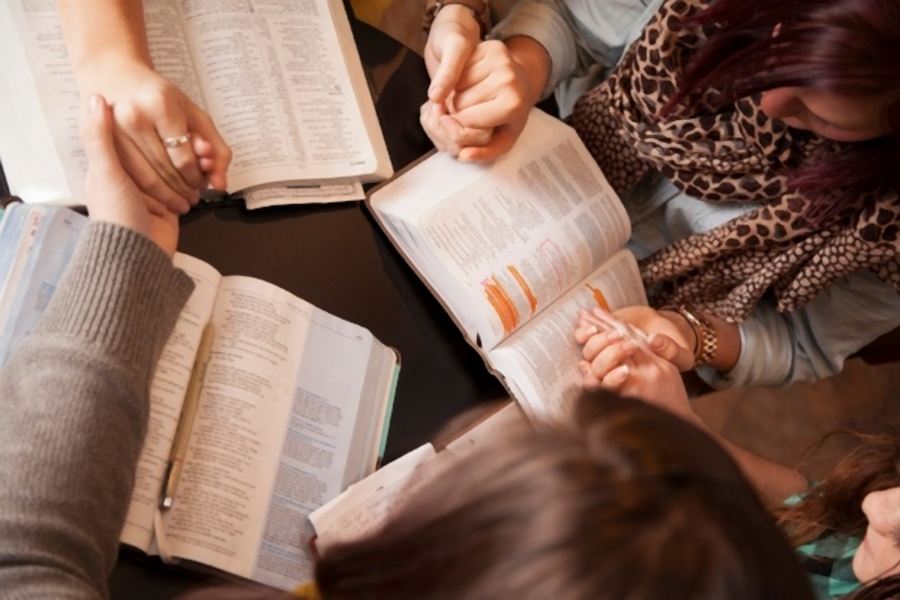 If God must be known, prayers must be offered. The Lord does not take seriously any matter you have not started prying about. Revelation remains shut until prayer begins. The more intense your prayers, the deeper the revelation of God to you. Below are some effective ways to pray to help you know the Lord better.
1. I give thanks to God who has made me the partaker of the inheritance of the saints in light. Thank you for the privilege of access to you. Your blood has made this a possibility.
2. Thank you because it's your pleasure that everyone knows you and comes to the knowledge of the truth. I'm grateful for always being willing to reveal yourself to everyone who seeks you.
3. As you have created me in your image and likeness, give me the grace to conform quickly in the name of Jesus Christ.
4. Fill me with the spirit of wisdom and revelation in the knowledge of you so that I can come into the full knowledge of you in Christ and His inheritance for me.
5. Strengthen me with might by your spirit in my inner man. Let Christ dwell in my heart by faith, grant me root in you, and make me experience all your fullness in light.
6. Fill my soul with hunger and thirst for your presence. Keep me hungry until I have fully apprehended the reason for which I have been apprehended in you.
7. Supply the fire of your Spirit into my soul so that I could burn for you continually until I'm perfected in my walk with you.
8. Strengthen my feet to run after you. Grant me speed as I strive to attain the place of intimacy with you.
9. Deliver me from weariness in my soul which may make me lose heart in the pursuit of you. Give me an encounter that will keep me after you.
10. Reveal yourself to me as I set my heart to seek you on a daily basis. Do not hide your face from me, dear Lord.
11. Purge me of every lust that may tend to pollute my purpose of seeking you. Every ulterior motive that can taint my sacrifice to you, deliver me from them all.
12. Give me a clean heart and purified motive for seeking you wholeheartedly. Examine my heart and see if there is any wicked way in me in the name of Jesus.
13. Manifest yourself to me so that through my life others may come to the knowledge of the truth. Do a wonder in my life that will make men fear the greatness of your name.
14. Purge me of unbelief that may delay the manifestation of yourself to me. I pray that you will strengthen my faith life in the name of Jesus.
15. Open my eyes so that I may behold wondrous things out of your word, order my steps in your world and let not Iniquity prevail over me.
16. I ask you'll open my eyes to see my teachers. Those whom you have anointed with the spirit of counsel to instruct me in my pursuit of you. May I see my teachers in the name of Jesus.
17. Grant me mercy so that I may come to the saving knowledge of your son Jesus. Let not me not be destitute of your mercy in the name of Jesus.
18. Let your hand come stronger upon me so that I can do the seemingly impossible things for you. Strengthen me to accomplish the great feat for you, my king.
19. Supply joy unspeakable that is filled with the glory of God. Your joy is my strength, let it never run dry in the name of Jesus Christ.
20. Give me victory over the Prince and the things of this world. I shall not be captured by the traps he lays around for every seeker of you in the name of Jesus. Amen.
Importance of Knowing God
The benefits of knowing cannot be fully explored. Its importance transcends what this world can afford. The scriptures say, "For bodily exercise profits a little, but godliness is profitable for all things, having promise of the life that now is and of that which is to come" (1 Timothy 4:8). If everyone knows the importance of knowing the Lord, they will undoubtedly rush at Him.
The life of everyone who seeks God doesn't end in this world. It continues after this life. God is committed to rewarding every seeker of His in this world but every benefit we'll ever get here cannot be compared to the glory ahead of us in the world to come. Knowing the Lord is the best decision you could ever make while you walk this earth.
Here are some benefits of knowing the Lord below
1. Exceedingly Greatness: "Then Isaac sowed in that land, and received in the same year a hundredfold: and the LORD blessed him. And the man waxed great, and went forward, and grew until he became very great" (Genesis 26:12-13).
2. Blessings without limits: "And Abraham was old, and well stricken in age: and the LORD had blessed Abraham in all things" (Genesis 24:1).
3. Prosperity in all things: "Blessed is the man that walketh not in the counsel of the ungodly, nor standeth in the way of sinners, nor sitteth in the seat of the scornful. And he shall be like a tree planted by the rivers of water, that bringeth forth his fruit in his season; his leaf also shall not wither, and whatsoever he doeth shall prosper" (Psalms 1:1,3).
4. Marvellous Divine Help: "And he made in Jerusalem engines, invented by cunning men, to be on the towers and upon the bulwarks, to shoot arrows and great stones withal. And his name spread far abroad; for he was marvelously helped, till he was strong" (2 Chronicles 26.15).
5. Outstanding Success: "This book of the law shall not depart out of thy mouth, but thou shalt meditate therein day and night, that thou mayest observe to do according to all that is written therein: for then thou shalt make thy way prosperous, and then thou shalt have success" (Joshua 1:8).
6. Rest from Conflict and affliction: 2Samuel 7:1 "And it came to pass when the king sat in his house, and the LORD had given him rest round about from all his enemies"
7. Perfection in all things: "But seek ye first the kingdom of God, and his righteousness; and all these things shall be added unto you" (Mathew 6:33)
8. Sound health: "Beloved, I pray that you may prosper in all things and be in health, just as your soul prospers" (3John:1:2).
9. Peace: "Now the Lord of peace himself give you peace always by all means. The Lord be with you all" (2 Thessalonians 3:16)
10. Long Life: "With long life, I will satisfy him, And show him My salvation." (Psalms 91:16).
To drive it home, the existence of a man on the earth does not have meaning until the Lord is known. Life has not started until the journey with the Lord begins. God is the true meaning of life, every existence outside Him is death. Knowing the Lord is life.
Undoubtedly, this content has blessed and strengthened you in your quest to know the Lord. You will be a blessing to your family, friends, and loved ones as you share with them. Sharing is caring! Do not forget to leave a comment.