Heavens' arms are always wide opened to release helps to the mortal men. Heavens are aware that men are insufficient to live their lives without divine aids. This why a channel of connection with God has been created through the medium of prayer. Praying is not just sufficient, praying effective prayer points is more important. This is the only kind of prayer that can attract speedy answers.
Knowledge is required to approach God whenever we need His help. Knowing how to pray guarantees the answers to prayers. Do not just pray, rather pray effectively. Effective prayer points will guide you in communicating with God and get instant answers to your request.
God doesn't have problem answering prayers, only men have challenges praying. If men will always pray, God will always grant their requests. "If my people, which are called by my name, shall humble themselves, and pray, and seek my face, and turn from their wicked ways; then will I hear from heaven, and will forgive their sin, and will heal their land" ( 2 Chronicles 7:14).
God is more eager to hear than we are willing to pray. When the eagerness of God to hear meets the willingness of men to ask, miraculous results are inevitable. As you walk through the earth, the best garment you could ever put on is the garment of prayers.
You've got to pray incessantly and unceasingly. If effective prayer points have been your search all the while, join me as we enjoy the flight together. Pray in faith and watch the Lord performs.
What are effective prayer points and how to use them to conquer in life?
Prayer is considered to be effective when it is offered and it attracts its expected answers. Effective prayer occurs in the process. Not all prayer you pray attracts heaven's attention immediately. Some of them take a process of time. A man who prays must learn how to persist in prayer until the expected answers are realized. Effective prayer points require persistence.
Prayers are only effective when you have prayed enough. Until the answers to your prayer are visibly made manifest, you have not prayed enough. The manifestation of your expectations is how we know that you have succeeded in prayer. Effectual prayer points are result based prayers.
This kind of prayer must proceed from the depth of your heart and must be furnished with scriptures. Your heart is the center of a transaction with God. Your heart has to be intimately involved in prayer to get God's attention. God is your audience in prayer, you have to fix your heart on Him obsessively.
There was a man who engaged in effective Prayer Points in the bible, his name was Elijah the Tishbite. The practice of this man is worth emulating if we must lay hold on the object of our prayers tangibly. The challenge has never been that God is unwilling to hear us out, the challenge has been that we don't stay through in prayer. Prayer points for power requires tenacity just as Elijah did
"I'm going to be showing you the picture of effective prayer points that cannot miss its target. And Elijah said unto Ahab, Get thee up, eat and drink; for there is a sound of abundance of rain" (1 Kings 18:41)
Prophet Elijah had announced the arrival of the rain to king Ahab. You see, you need to understand that every prophetic projection or declaration must be back up with an intense prayer to deliver its intended results.
A prophetic declaration without a prayer back up is an empty talk. It's good to speak forth the mind of God into the ears of the people but sustaining a prayer culture to incubate it and push it into manifestation is very much important.
"So Ahab went up to eat and to drink. And Elijah went up to the top of Camel, and he cast himself down upon earthed and put his face between his knees" (1 Kings 18:42).
After Elijah had pronounced the coming of the rain, he went up to the top of the mountain and began praying. Casting himself on the ground is a symbol of humility before God, which is a great price. Elijah was not interested in telling His generation stories but to show them undeniable results.
"And said to his servant, Go up now, look toward the sea. And he went up, and looked, and said, There is nothing. And he said, Go again seven times" (1 Kings 18:43).
While he was praying, he sent his servant to go check up for him for the sign of the rain, but nothing showed up until the seventh time. That situation could be likened to difficult challenges that a multitude of prayers have not been able to change over time.
But instead of giving up, the prophet continued praying until there was the formation of the cloud and the release of the rain. What the prophet was practicing was nothing but effective Prayer Points. Effective Prayer Points are kinds of prayer that will keep at it until the results are made manifest.
"And it came to pass at the seventh time, that he said, Behold, there arise a little cloud out of the sea, like a man's hand. And he said, Go up, say unto Ahab, Prepare thy chariot, and get thee down, that the rain stops thee not. And it came to pass in the meanwhile, that the heaven was black with clouds and wind, and there was a great rain. And Ahab rode and went to Jezreel" (1 Kings 18:44 -45).
As Elijah kept put to the place of prayers. What eventually happened? The rain was abundant as prophesied. Effective Prayer Points cannot fail if prayed as ought to. There's no situation it cannot change or turn around.
Apostle James speaking about the practice of Elijah and he says, "Confess your faults one to another, and pray one for another, that ye may be healed. The effectual fervent prayer of a righteous man avails much. Elias was a man subject to like passions as we are, and he prayed earnestly that it might not rain: and it rained not on the earth by the space of three years and six months. And he prayed again, and the heaven gave rain, and the earth brought forth her fruit" (James 5:16-18).
The possibilities available to Elijah is also available to every one of us today if we practiced effective prayer points. I will be showing you the narratives of how you can deploy effective prayer points to turn every situation around through the intervention of God.
Prayer Points for Today
Every day has its peculiar challenges. Bible says, "Sufficient unto the day is the evil thereof" God's face must be sought to secure His intervention for each day. The prayer you offered for yesterday will not make up for tomorrow. Engaging the tool of Prayer Points for Today will keep you safe and everything that is connected to you.
Prayer points for today are better done when you wake up early in the morning. Morning time is when you can best engage the power of heaven to set the day aright. Praying in the morning must not be missed by everyone who wants to see the fingers of God played out in their lives during the day.
1. Dear Father, I celebrate you for making me see the light of the day. Thank you for your grace and mercy that have sustained me over time. Be exalted forever.
2. Thank you for the opportunity to talk to you and express my desire to you, dear gracious God. Let the meditation of my heart and the word of my mouth be acceptable in your sight, oh God.
3. Let the success meant for today be my experience as I engage in the activities of the day. I refuse to labor in vain in the name of Jesus.
4. Everything difficult for me in the time past, let them be made easy for me today through the power of your grace. Amen.
5. I ask that your love will compel me to do things right today for the glory of your name. My life shall bring glory to you, I shall not disappoint your expectations over my life. Amen.
6. I ask that I shall not be a partaker of the evil of this day. I conquer every intention of the wicked ones for my life in the name of Jesus. Amen.
7. Let your angels keep charge over me as you have instructed them. Let them keep me in all my ways so that I don't slide in the name of Jesus. Amen.
8. I cancel every ill intention of the wicked ones over my life and they shall not prevail in the name of the Lord Jesus. Amen.
9. Let the wicked ones be put to shame over the situations around my life in the name of Jesus Christ. Amen.
10. I ask that you'll open my eyes to every opportunity and possibility abounding around me. Deliver me from every form of spiritual blindness in the name of Jesus.
11. I ask for divine direction to lead me on the plain path of righteousness. Let your eyes prevent me from iniquities in the name of Jesus. Amen.
12. I pray for my family and loved ones today, they shall be successful in all their businesses and endeavors in the name of Jesus.
13. Let them not be taken in the captivities of the wicked ones in the name of Jesus. None of them shall slide in the name of Jesus.
14. I call forth assistance from all over the world both far and near. Men shall rise to sponsor my lifting in the name of Jesus.
15. The light of this day shall guide me into the place of fulfillment of my destiny. I shall not be misguided in the name of Jesus.
16. Whatever enemies have meant to make evil happen to me shall be turned to my good. I shall eat of the good of this life through the grace of God.
17. Let everyone whom you have ordained to help me locate me and deliver their assignments. Make every situation turn around in my favor.
18. What brought others down shall be my lifting factor. What men complain about shall be the point of my celebration in the name of Jesus.
19. I ask that your hands rest upon me. As your hands were on Elijah, let the same hand rest upon me for exploits.
20. Let your mercy lead me into your truth and your path. Your goodness and mercy shall follow me all the days of my life. I shall rejoice and be exceedingly glad in you in the name of Jesus.
Prayer Points for Breakthrough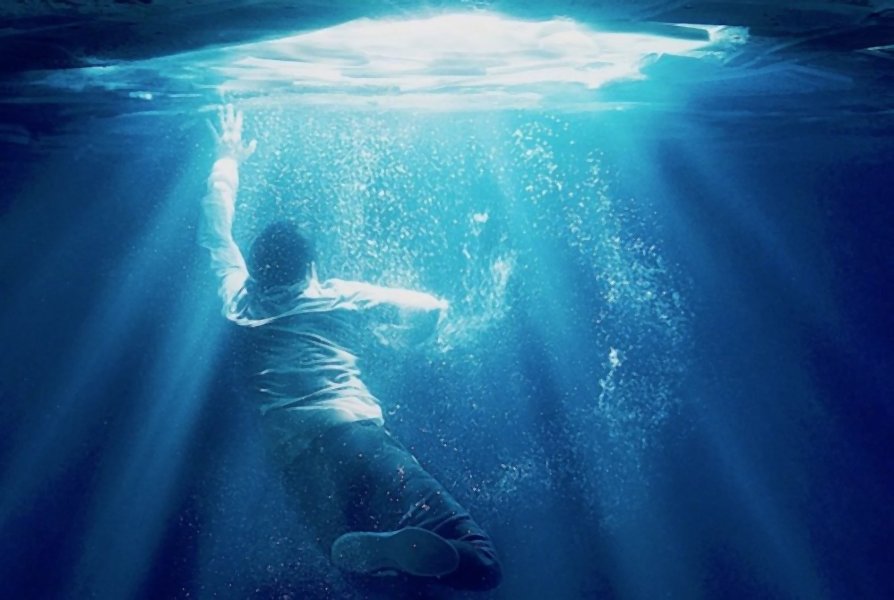 There are times and seasons in our lives when we need God's intervention to breakthrough and break forth in specific areas of our lives. It could be in the area of businesses, finances, or marriage. It's always in God's pleasure to help us and give us a miracle in such a season when we call upon His name.
At one point or the other, you don't even know what kind of prayer you should offer, and how it should be offered. Sometimes, it seems you are not even sure if you are being answered by God or not. What a time of uncertainty!
I have you in mind, and that's why I have taken my time to structure breakthrough prayers for you. As you pray in faith, You will see results on your tables. Prayer of faith will always do unthinkable wonders any day. Let us pray!
21. O God that answers prayer, unto you have I come. I give you thanks because of your capacity to answer prayers without delay. Let your power be made manifest in my life in the name of Jesus.
22. As I pray in accordance to your will and by your Spirit, let your wonders be a natural phenomenon in my life. Let breakthrough happen in all the expected areas of my life in the name of Jesus.
23. I come before your throne to seek your grace and mercy in this time of need. Let your Grace and mercy find me and let me find your grace and mercy likewise in the name of Jesus.
24. Let your word be made manifest in my life. Every long-standing promise from your mouth, let them show forth evidently in my life, my family, and business in the name of Jesus the Lord.
25. Every Satanic hindrance that has kept my blessings standing still in the air, I decree they are cleared off the way by your power in the name of Jesus.
26. Let every intention of the wicked one to prevent my blessings be nullified in the name of Jesus. Let the counsel of the wicked not prevail.
27. Every pronouncement spoken against me to hinder my breakthrough in this season of my life, let the blood of Jesus silence them and make them as nothing through His power.
28. The degree of glory that will swallow every form of shame around my life, my business, my career, and my family, let it shine in the name of Jesus.
29. Your word says in 1 Peter 5:7, "Humble yourself under the mighty hands of God so that you may exalt me in due time" I come under the submission of your government to resist every opposing force against my breakthrough in the name of Jesus.
30. Your word says in Isaiah 45:2, "That you'll go before me and make the crooked places smooth" Everything crooked thing along my pathways, father, make them smooth through your irresistible power.
31. Every success that I have not recorded in the history of my life, let them begin to happen to me in this season in the name of Jesus.
32. Dear father, you have vowed to bless the works of my hands, let your blessings be upon me and my household in the name of Jesus.
33. Your word says, "You're God who gives us the power to get wealth so that you can establish your covenant upon us" Grant me the strength to get wealth through your wisdom and revelation.
34. The scripture says, "In all my ways I should acknowledge you, and you will direct my path" I ask for divine guidance and direction to lead me into the land of a massive breakthrough in the name of Jesus the anointed one.
35. Every mountain of impossibilities is crushed down before me in the name of Jesus. Every hill is leveled and I shall not be hindered in the name of the Lord.
36. Every source springing worries and anxieties within my life, let them dry off in the name of the Lord Jesus.
37. Your word says, "If I can believe, I will see the glory of God" Dear father, as a result of my faith in you, let me see your glory in all areas of my life all of my days on earth.
38. I receive the divine capacity to be able to believe you for big and mighty things as due to those who call upon your name in the truth and the spirit.
40. Whatsoever thing that has been tagged impossible in my life, let them turn to possibilities in the name of Jesus. Every difficult situation shall be resolved through the power in your name.
41. I decree that I enter into the season of my breakthrough. I shall no longer be limited by the forces of life. I overcome the world through the power in His name. I'm blessed, I'm not disadvantaged.
42. From this day henceforth, My joy shall increase exceedingly, I shall not know any sorrow over my life and family in the name of Jesus.
43. The scripture says, "With God, Nothing will be impossible for me". I decree that whatsoever thing that is possible with God shall be possible unto me. I can do all things through the energy of Christ within me.
44. Dear God and Father, you know the way through the wilderness. What is a confusion to me is no confusion to you. Lead me into a wealthy place and the land of abundance in the name of Jesus.
45. That dimension of favor that makes little efforts amount to much, let it happen to me in the name of Jesus.
46. Guide my feet to walk in the path of blessedness and opportunities. Lead me to be at the right place at the right time in the name of Jesus.
47. Every rejection and disappointment that I have faced in the time past, let them turn to a speedy appointment in the name of Jesus.
48. "If the Son shall make me free, indeed I shall be free". I receive absolute victory and freedom in my life, business, and finances in the name of Jesus.
49. Your blessing makes all the difference in the life of a man. It's your blessing that makes rich without adding sorrow to it. Let your blessing be upon me so that I may lead a sorrow-free life
50. Dear father, it's in your capacity to bless and make great, Bless me and use my life to announce your name to the end of the earth.
51. I receive every spiritual intelligence to walk in perpetual victory, the blessings that I have got shall not be lost through ignorance.
52. Let your light shine unto my pathways. I have clarity concerning all things in the name of Jesus Christ.
53. Your word says, "You'll bless me and I shall be a blessing" Let your blessing be released upon me so that I may be a blessing to everyone connected to me and my generation.
54. Every hidden opportunity that has been hiding from me. Let your light shine upon them and let me see them clearly in this season in the name of Jesus Christ.
55. As your blessing flow upon my life like rivers, give me wisdom and intelligence to keep them jealously and use them for your intentions and your glory.
56. I ask for your anointing upon my life. Your word says, "Through the anointing, the yoke shall be broken" Let the anointing that breaks the yoke flow upon my life.
57. I ask for the release of the anointing that reduces friction and obstacles in the journey of life. Let this anointing make the journey of my life very easy in the name of Jesus.
59. Every attitudinal defect that has delayed the emergence of the great breakthrough in my life, deliver me from them all in the name of Jesus.
60. Every unbelief that has taken root in my life preventing the blessings of heaven from flowing freely in my life, I declare them uprooted in the name of Jesus.
61. I receive the spirit of courage to dare and do the impossible in the name of Jesus. You, the spirit of fear, dry off and let the spirit of faith take over my entire being.
62. Every wrong association I have been wrongly attached to that has been a hindrance to my break forth, dear father, let your mercy dissociate me from such in the name of Jesus.
63. I asked for the spirit of excellence that is in Christ. Let that Spirit dominate me so that I can rise above my equal in the name of Jesus.
65. Let your peace that passes all understanding guard my soul against worries and anxieties that weaken faith in the name of Jesus.
Personal Prayer Points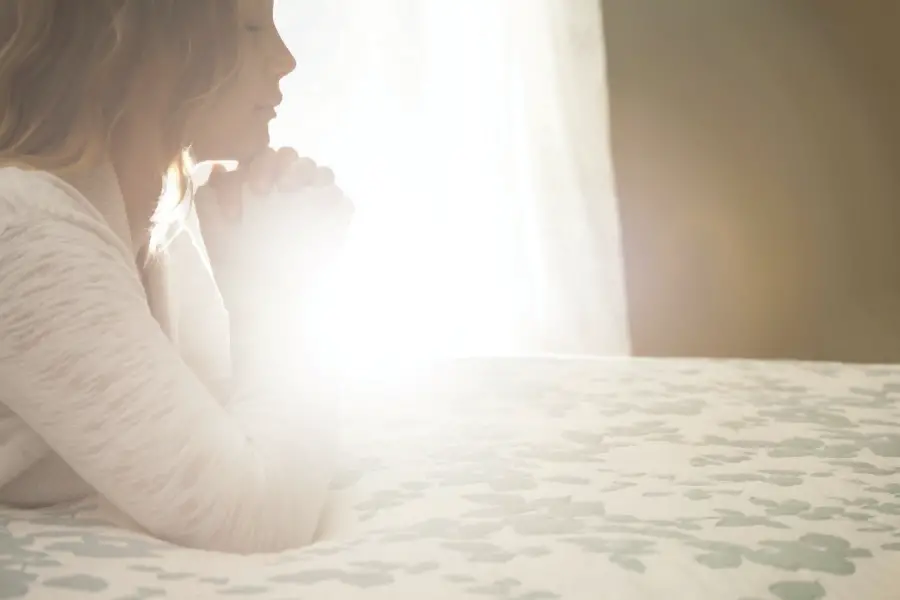 You're worth praying for. The seed of prayer must be invested into your life excessively. Your life needs so much investment of prayer to function well. There are no two people that can best pray for you like yourself. This makes personal prayer points an indispensable engagement you cannot avoid doing frequently.
Using effective prayer points to secure God's blessings upon yourself is one of the greatest favor you could ever do to yourself. Your life goes in the right direction when you diligently invest quality prayers into your life. Below are personal prayer points to set your life on course.
66. Dear father and God, I thank you for the multitude of your goodness towards me. Thank you for the saving grace through our Lord Jesus Christ.
67. I decree that the light of your word will shine in my heart and on my pathways in the name of Jesus. I shall not walk in darkness but I shall walk in the light of life in the name of risen Jesus.
68. I declare that I walk in the wisdom of the spirit, lack of wisdom is rebuked for my sake in the name of Jesus. My life shall be an expression of your practical wisdom.
69. I lay hold on every inheritance that is due me. Everything that you have made available for me in you shall be mine both in this time and days ahead.
70. As a result of the indwelling power of the Holy Spirit within me, I decree that I'm strengthened with might to do all things that are expected of me.
71. Everything that is not representing your glory in my life shall be erased by the power in the blood of Jesus.
72. Because the Holy Spirit dwells in me, I decree I have sufficient knowledge of God to lead an exceptional and triumphant life.
73. The understanding of the Spirit that is required of me to lead my life to the fullest is given me this season and henceforth.
74. The mind of Christ is in me, I'm indomitable. I shall win always, I shall not be conquered by life's situations.
75. Everything that has been tagged impossible in my life shall become possible through God's power in me.
76. The word of God and His power is at work in me, the possibilities of Christ are my realities. I shall not be limited in my life.
77. I was born to have dominion, I shall not be dominated by what limits men in the name of the Lord Jesus.
78. Because I walk in faith, I decree that I overcome every challenge and situation of life in the name of Jesus. No situation of life shall suppress me.
79. Jesus was rich but for my sake, He was made poor so that through His poverty I might be made rich. I stand upon the established finished work of Christ, I declare the migration of wealth unto me. I walk in abundance without limits in the name of Jesus.
80. Jesus has delivered me from curses of all kinds, therefore I'm a partaker of divine blessings only, no curse shall influence my life and all that belongs to me.
81. My body shall serve the Lord. I command my body to come under subjection in obedience to Christ. I shall not be misled by the flesh and its lust.
82. None of the things that Christ has put me above shall be above me. I shall be above only, I shall not be beneath anymore.
83. My lifetime on earth shall be a significant one, I was born for relevance, I denounce obscurity in my in the name of Jesus.
84. "He suffered no man to do me harms, he rebukes kings for my sake, saying, Touch not my anointed and do my prophet no harms". I decree I'm untouchable through the sealing of the Spirit upon me.
85. Sin shall not have dominion over me because I'm enabled by the grace of God to live righteously and holily in this world.
86. Christ has given me authority over serpent and scorpions and all the powers of the enemies and nothing shall in no wise hurt me. I'm clothed with the garment of divine protection, no arrow shall hurt me in Jesus name.
87. Christ is my habitation in the spirit, I declare I'm indestructible. No man shall be able to end my life because my life is hidden in Christ.
88. Every challenge that may come my way are considered as bread for me. No challenge of life shall overpower me in the name of the Lord Jesus.
89. I walk in sound health because healing is my heritage in Christ. No virus or bacteria shall survive in my body.
90. The grace of God speaks for me in all that I'm involved with. I shall not labor in vain. I'm made prosperous by His grace in the name of Jesus.
Intercessory Prayer Points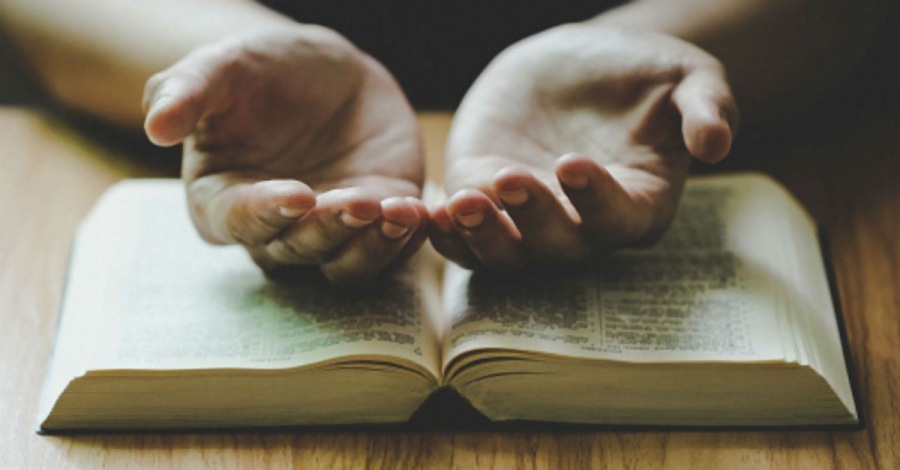 Intercession is one of the activities of God. Right from the ages past, God has always been interested in looking for a middle man to stand between Him and the people. God expressed His heart desires in Ezekiel 22:30, "And I sought for a man among them, that should make up the hedge, and stand in the gap before me for the land, that I should not destroy it: but I found none".
God needs the prayers of men to save their world. Intercessory points are very important if we must secure God's intervention in our days. This could be prayer points for spiritual growth, church revival, divine favor, nation or church leaders.
One of the key components of effective prayer points is intercession. Just as you are always eager to present your requests before God, so does God expects you to pray on behalf of others and your world at large. Divine intervention becomes the order of the day when intercession is sustained as a lifestyle in our world.
91. Dear father, I thank you for the privilege of standing between my world and you. Thank you for the benevolence of your mercy that has found me to be an intercessor.
92. I ask for the forgiveness of the sins of my world. Show us mercy and let your grace speak for us in every respect.
93. I engage the power in the blood of Jesus to speak for my world. Let your blood speak mercy over our world.
94. Let everything that Satan has planned against us be nullified through the power in the blood.
95. I silence every voice speaking violence in my world, let every voice rising against the voice of God be silenced in the name of Jesus.
96. I pray for my family, friends, and loved ones that they will lead a peaceable life, nothing shall offend them in the name of Jesus.
97. Let the desire of your people be granted unto them so that they live to the glory of your name.
98. Let your mighty hand rest upon those who are in the position of authority. Every negative hand stretched forth against them is cut off in the name of Jesus.
99. I ask that your wisdom will seat upon our leaders, they shall walk in sound wisdom to lead the affairs of their nations rightly in the name of the Lord Jesus.
100. The wisdom that will bring peace and tranquility among the people, grant our leaders the to engage them in the name of Jesus.
111. Every agenda of the wicked ones shall be truncated. The wicked ones shall fail in the name of Jesus.
112. Our world is full of evil men who do not know God, let their evil machinations be counted as ineffective in the name of Jesus.
113. Let everyone who fears your name have a cause to rejoice because of the wonderful things you'll do in their lives.
114. I pray against every form of negative situation preying over our world, deliver us from pestilence that travel from place to place.
115. Let everyone whose hearts are broken as a result of bad events be healed. Mend the broken heart, heal the sick and provide for the needy, our dear Father.
116. Let your salvation visit as many people who do not know you. Let your righteousness be established in every family in the name of Jesus.
117. Let your fingers be evident in every situation in our world. I declare Satan bound in the name of Jesus
118. Dear father and God of the whole earth, let your will be done in our world and let your counsel stand firm in the name of Jesus.
119. Let there be peace, pleasure, and prosperity in our world. Let not the enemies rob us of your blessings upon us.
120. Oh God of heaven and earth, behold the groaning of your children and deliver them from the hand of those who do not love them and those who devise wicked things to frustrate their lives and peace in the name of Jesus.
List of Prayer Topics
Many people desire to pray without knowing what to pray and how to pray it. Believers ought to depend upon the holy spirit to guide them in prayer so that they could pray the will of God back to Him. As much you want to depend on the Holy Spirit in prayer, using a list of prayer topics or prayer list ideas can also aid efficiency in prayers.
Effective Prayer Points will include having a prayer agenda as you express your desires to God. Having a list of prayer topics will help you monitor your prayers until they are answered and when they are answered, you'll be able to glorify God for His benefits in your Life. Some of the lists of prayer topics are stated below.
121. Prayers for the Needs of Others: Standing in the gap to meet the needs of others is the will of God for every believer. Intercession is a noble assignment before God. When you intercede for others, God intervenes on your matters. This could involve praying for your family members, your communities, state, and nations. You could also pray for your government, security officers, your church, your pastors, and many more that are connected to you.
122. Personal Prayer Requests: This is very good. God is always eager to answer the prayer of His people. When we present our requests before Him, He answers us. This request could also be presented before the church of God so that they could support us in prayer. There is endless power in the prayers of believers. When believers join forces together to request anything from God, God gives heed to their prayers. This makes it important for everyone to belong to an assembly of believers.
123. Worship and Praise unto God: God is very pleasured in the worship of His people. When worship goes up, the heavens' interventions are sent down. Worship is the most important aspect of our priestly duties to God. It's important to spend quality to express worship to God.
Powerful Prayer Points with Bible Verses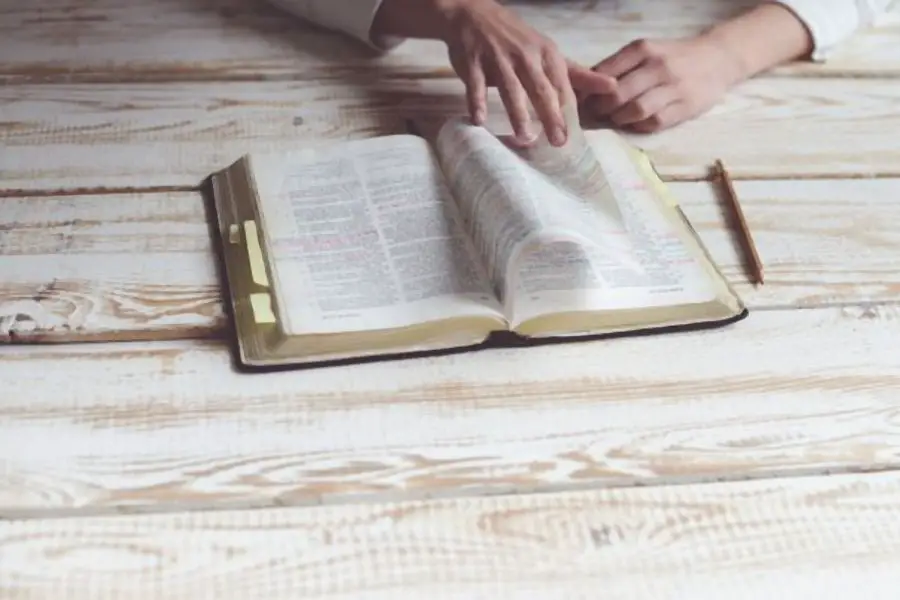 There is power in prayer. No one can fully explore the fullness of the power of face to face interaction with God. You will never know how powerful God is until you start to engage him in heartfelt prayers. Prayer is very effective and efficient when it is offered with scriptural references. God takes interest in your prayers when you speak His Word back to Him.
Effective Prayer Points are known by how much of God's word are invested in them. When prayer points are void of the word of God, answers cannot be guaranteed. God is only obliged to bring His words to pass. Praying with the word is equivalent to praying effectively. Below are powerful prayer points with bible verses. if you apply them just as I have instructed you, your answers shall be guaranteed.
124. "I will bless the LORD at all times: his praise shall continually be in my mouth" (Psalms 34:1). With a multitude of thanksgiving, I approach before your throne to give you thanks for your unflinching faithfulness over my life and families. Thank you dear gracious father for all that you do.
125. "Blessed be the God and Father of our Lord Jesus Christ, who according to His abundant mercy has begotten us again to a living hope through the resurrection of Jesus Christ from the dead" (1 Peter 1:3). I celebrate you for the abundant mercy that has found me and given me brand new life in you. Thank you for the hope of resurrection in you.
126. "That the God of our Lord Jesus Christ, the Father of glory, may give to you the spirit of wisdom and revelation in the knowledge of Him, the eyes of your understanding being enlightened; that you may know what is the hope of His calling, what are the riches of the glory of His inheritance in the saints" ( Ephesians 1:17-18). I ask that you will open my eyes to the riches of your inheritance you have kept for me through your death and resurrection. I shall not be ignorant of all you have made available for me in your finished work.
127. "That He would grant you, according to the riches of His glory, to be strengthened with might through His Spirit in the inner man, that Christ may dwell in your hearts through faith; that you, being rooted and grounded in love" ( Ephesians 3:16-17). I ask that you will infuse me with might by your Spirit in my inner man. Give me stability so that I can trust in you without wavering in the name of Jesus.
128. "But if the Spirit of him that raised Jesus from the dead dwell in you, he that raised Christ from the dead shall also quicken your mortal bodies by his Spirit that dwells in you"
(Romans 8:11). Let your quickening Spirit revitalize my mortal body so that I can function at the divine frequency in the name of Jesus.
129. "For I know that this will turn out for my deliverance through your prayer and the supply of the Spirit of Jesus Christ" (Philippians 1:19). Let the supply of the Spirit of Christ flow ceaselessly in my life so that I can have access to divine inspiration it requires to run every area of my life successfully in the name of Jesus.
130. "Let the word of Christ dwell in you richly in all wisdom, teaching and admonishing one another in psalms and hymns and spiritual songs, singing with grace in your hearts to the Lord" (Colossians 3: 16). Give me spiritual energy to have your word dwell within me without cessation. I receive grace to respond to every situation of life the word-way in the name of Jesus.
131. " And the God of peace shall bruise Satan under your feet shortly. The grace of our Lord Jesus Christ be with you. Amen." (Romans 16:20). Let the God of peace arise on my behalf and bruise the head of the wicked one and his works around my life in the name of Jesus.
132. "Now may the Lord of peace Himself give you peace always in every way. The Lord be with you all" (2 Thessalonians 3:16). Dear father, it's in your power to give peace and strength to all. I ask that you give me peace always and by all means in the name of Jesus the Lord.
133. "Now may the God of peace Himself sanctify you completely; and may your whole spirit, soul, and body be preserved blameless at the coming of our Lord Jesus Christ" (1 Thessalonians 5:23). I ask for internal sanctification that will keep my soul purified and aligned with your counsel in the name of Jesus.
134. "How God anointed Jesus of Nazareth with the Holy Ghost and with power: who went about doing good and healing all that were oppressed of the devil; for God was with him" (Acts 10:38). I ask for the divine enablement through the power of the Holy Spirit to make me become a wonder just as Jesus was in this world
135. "You shall increase my greatness, And comfort me on every side" (Psalms 71:21). Your will for my life is greatness and comfort. I ask for expansion made possible by your hands, let every area of my life experience a great shift upwards in the name of Jesus.
136. "Surely goodness and mercy shall follow me all the days of my life: and I will dwell in the house of the LORD forever" (Psalms 23:6). Let your goodness and mercies be my regular companions as I walk with you during my days here on earth in the name of Jesus.
137. "He that dwells in the secret place of the highest shall abide under the shadow of the Almighty" (Psalms 91:1). As I take my abode in you, let me hide under the shadow of your wings until calamities are passed away. I'm shielded from the evils that walk around the world.
138. "The LORD is my light and my salvation; whom shall I fear? the LORD is the strength of my life; of whom shall I be afraid?" (Psalms 27:1). You, God, are my light and my salvation, nothing shall make me afraid. I shall not be afraid of the ten thousand people that gather themselves against me because the Lord is my light.
139. "When you pass through the waters, I will be with you; And through the rivers, they shall not overflow you. When you walk through the fire, you shall not be burned, Nor shall the flame scorch you" (Isaiah 43:2). As I walk through the earth, dangers abound. I ask for your companionship in the journey of life so that I do not get burnt by the flames of the enemies.
140. "Blessed shall you be when you come in, and blessed shall you be when you go out" (Deuteronomy 28:6). As I engage in my daily businesses and adventures, let your blessings be upon me both when I go out and I come in.
141. "If they obey and serve Him, They shall spend their days in prosperity, And their years in pleasures" (Job.36.11). As I serve you, dear God and father, I shall spend all the days of my life in pleasures and prosperity in the name of Jesus.
142. "O satisfy us early with thy mercy; that we may rejoice and be glad all our days" (Psalms 90:14). Let your mercy find me early in life so that I do not wander through the wilderness of life like a sheep without a shepherd.
143. "Here am I and the children whom the LORD has given me! We are for signs and wonders in Israel from the LORD of hosts, Who dwells in Mount Zion" (Isaiah 8:18). I declare that everything that God has given me shall be for signs and wonders on the earth. Both my children, businesses, and career shall announce your name to the end of the earth in the name of Jesus.
144. Let the name of the Lord be magnified in my life and let the end of the earth fear you through me.
145. Let the amazing things breakout in my life and your name shall be glorified forever more.
Oh wow! You just glimpse into effective prayer points that will undoubtedly turn your life around! God must answer, while man must pray. Answers cannot be seen until prayers are offered consistently.
There is love in sharing. Sharing is caring. Do not hesitate to share these prayers with your family, friends, and loved ones. Your social media handles can also be a partaker of this.