18 Proven Ways of Desperately Seeking God with Undeniable Benefits
In the invisible realm, that's where God lives. He's veiled from His creation because of the magnificence of His glory. As magnificent and glorious He is, He wants to be known and be seen tangibly. He delights in revealing Himself to anyone who seeks Him desperately with their whole hearts. Desperately seeking God is the only way we can see Him. If He is not sought, He cannot be seen. Desperation is one of the creative ways to seek God.
God is not a surface entity, He's a being of depth. Anyone who desires to know Him must be a digger or diligent seeker. David was one example of such. "O God, You are my God; Early will I seek You; My soul thirsts for You; My flesh longs for You In a dry and thirsty land Where there is no water"(Psalms 63:1). The soul of a man must be infected with hunger and thirst to be able to see the face of God. God answers desperate prayers. if you mean to see the Lord, he will be found of you.
Seeking God is a duty of the heart expressed through lips. The heart of a man must be prepared if he must have a tangible experience of divinity. Seeking God has not begun until the whole heart is involved. The scripture says, " And ye shall seek me, and find me when ye shall search for me with all your heart" (Jeremiah 29:13). It is important to seek the Lord while He may be found.
Everyone created of Him was made to live desperately seeking God. A king was tagged evil in the bible because he didn't set his heart to seeking God. "So king Rehoboam strengthened himself in Jerusalem and reigned: for Rehoboam was one and forty years old when he began to reign, and he reigned seventeen years in Jerusalem, the city which the LORD had chosen out of all the tribes of Israel, to put his name there. And his mother's name was Naamah An Ammonites. And he did evil because he prepared not his heart to seek the LORD" ( 2 Chronicles 12:14)
Countless numbers of benefits abound if you search God diligently with all your heart without getting weary. He can only be sought by those whose hearts will stick to Him until He's made known to them. If you have been looking for helpful steps to guide you in desperately seeking God, I have made some of them available to you here. Let's get going!
Seeking God First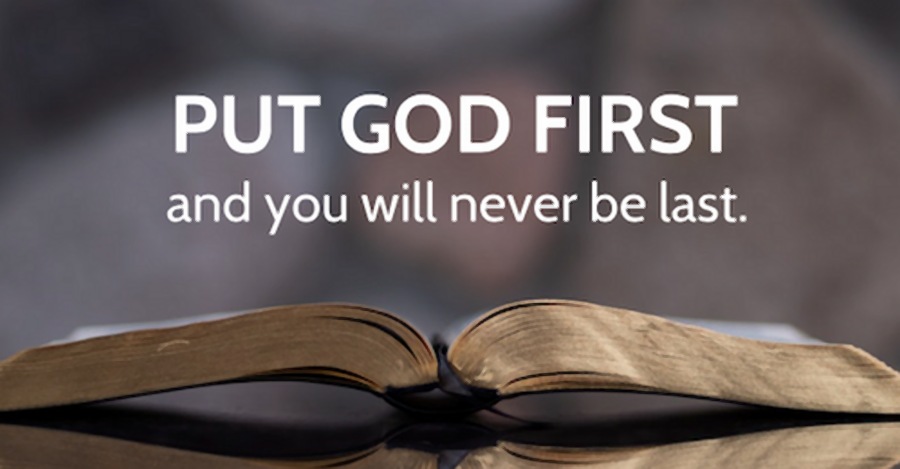 If God is not the first in a thing, He doesn't want to be involved at all. God is a jealous God. "For you shall worship no other god, for the LORD, whose name is Jealous, is a jealous God" (Exodus 34:14).
The jealousy of God is eternal. He cannot take preeminence over a heart that is competed with Him. If anyone desires to see the hands of God on His life tangibly, such must dedicate his whole life to Him without affiliation to other gods. What often robs people of divine help is a half commitment to the Lord. A Half-hearted commitment is no commitment at all. Knowing God intimately requires your commitment wholeheartedly.
Related: knowing the Lord intimately
No job, marriage, business, position or whatever earth's good must come first in a man's heart if he must see God in his life. "But seek first the kingdom of God and His righteousness, and all these things shall be added to you" (Mathew 6:33).
This is the primary and most important duty of man. Until a man comes to this level of commitment to the Lord, he cannot enjoy the fullness of God. Seeking God first is our life and nothing must be allowed to come in between. He already said, "I will reveal myself to those who seek me"
How to Seek God with Your Whole Heart
The heart is the center of man's life. It's the center of activity of the Spirit. Anything you do without the involvement of your doesn't strike a chord in the mind of God. Learning how to seek God with your whole heart will help you to do it with knowledge and get the right results. The journey with God begins from the heart.
Intense desires must be shown when you begin your journey into the heart of God. Seeking God desperately makes you get His attention and grant you access to deeper dimensions of Him and know Him intimately. When you offer a desperate prayer request to search for Him, He will be found in you. Below are seven ways how to seek the face of God.
¥1. Prioritize God in your daily schedules: God wants to be the first. If you don't give Him the first position, you cannot get the best of Him. He's not a man you want to attend to Him anytime you wanted. But seek first the kingdom of God and His righteousness, and all these things shall be added to you( Mathew 6:33). If you cannot take Him as the first, He doesn't want to be involved at all in your affairs.
The primary duty of every man on earth is to seek God. Everything will seek a man who has sought Him and found Him. Whatever you're looking for at the expense of the face of Jesus is vanity and it will not give you any fulfillment and satisfaction in life.
When you wake up in the morning, what comes to your mind? The activity of the day or spending quality time with God? Whatever occupies your topmost priority determines what drives your life. God is very jealous, He cannot take the last place in your schedule.
Related: helpful tips for developing an effective prayer life
Seek the Lord early in the morning before you begin the activity of the day. One of the ways you can seek the Lord while He may be found is by making Him your topmost priority on the daily basis. One of the importance of seeking God is divine lifting in life. You cannot seek Him and not be sought for. You may be asking, how can you develop your prayer life?
I love them that love me, and those that seek me early shall find me(Proverb 8:17). If you take Him first, you cannot come last in everything you do. This is not only limited to the early search for God in the morning but much more a heart attitude that reverences God above all things.
Related: prayer points to help you know the Lord
¥2. Preparation of the heart: You are not likely to finish a journey for which you're not prepared. The quality of preparations tells a lot about how far you'll go and how good you'll end. Seeking God is not a sprint but a marathon. It doesn't start and stops immediately, it continues till the end of life. Preparation of the heart is one of the ways to learn how to seek God with your whole heart. You need to get your heart ready with absolute desperation that will not turn back until God is made visible.
¥3. Count the cost. Everything good or worthwhile requires a price. If you're not ready to pay the price, you cannot have it. Your readiness to pay the price is what guarantees whether you'll get what you are looking for or not. Desiring good things is not sufficient, willingness, and ability to submit yourself to the required process are what's most important.
"If wishes were horses, even beggars will ride". You don't see God by wishing, you do it by searching. His words say, "Seek, you shall find". Sacrifice is largely involved if you must lay hold on your expectations in God. David was one of the persons who was desperate for God in the bible and his life was full of sacrifices.
Are you hearty and ready to seek His face until you see Him? Can you press through until your desires are actualized? When you are seeking God, He doesn't exactly come in your own time but in His own time. Your soul must have learned how to wait on Him patiently until He shows up.
"And I will wait upon the LORD, that hides his face from the house of Jacob, and I will look for him" (Isaiah 8:17). This is the attitude of waiting we need to sustain when we set out on the journey of seeking God.
Sometimes, it could appear like God is far away because of the delays experienced in the process of looking for Him. Only a ready heart can wait long enough until God has shown up. You cannot approach seeking God with a 'fast-food" mentality and find him. A process of waiting must be observed to see Him. If you want to have it very fast, you may subscribe elsewhere.
¥4. Patience: Your soul must be well-schooled in patience if you must walk with God. If you want everything to happen fast, God is not the best option. Everyone who walks with God is well-tutored to wait for a while.
Before you'll ever going to see the face of God, God will take you through the process of pruning and training to ensure your heart is right, then He will reveal Himself. If your heart is not right, you can be hindered.
I waited patiently for the LORD, And He inclined to me And heard my cry (Psalms 40:1). We can see the attitude of the Psalmist in this context. Patience was exercised to get God to hear him. What an attitude that attracts God to a man!
"Rest in the LORD, and wait patiently for Him…" (Psalms 37:7). Your soul needs to come to the point of rest and confidence in Him. When there's haste in your soul, you're not ready yet. God will patiently wait for you until you're patient enough to wait for Him
Jesus told the disciples, "Tarry in the city of Jerusalem until you've been endued with power from on high". The disciples needed to pay the price of patience in this context before they could receive the promised holy spirit. God always reveals himself but only to a patient soul.
¥5: Waiting Structure: Having been schooled about patience, it's important to put up a waiting structure to desperately seek God. The structure of how you want to seek God with your whole heart is so important to help you organize yourself around it. This is one of the creative ways to seek God.
How you want to pray and when you want to pray. The volume and frequency of prayer are both important factors when it comes to seeking God. The more frequently you're in prayer, the quicker you magnetize your expectations. Short Prayer cannot get you there on time, you have to live praying.
You can decide to pray three times or more times as may be required in a day about the same thing. Scripture charges, "Pray without ceasing". Many often think that praying about the same thing several times is an art of unbelief. It's not unbelief but rather an expression or a show of faith to show persistence in prayers. Persistence is not unbelief but a demonstration of faith.
Related: quotes on the power of prayers
Put a functional system in place to help you pray often as that is how to seek God with your whole heart. Don't be disorganized about it, imbibe a discipline that you keep yourself a hostage to on the daily basis. If you do this, in no time, you will find His face. Seeking God helps you to develop an effective prayer life.
Steps to Seeking God
¥6. Desperate prayer: The connecting tissue that links man in Christ to God is the instrument of prayer. Until Prayer begins, you're not serious about seeking the Lord. It's good to have a strong desire for something but it's better if it's communicated through prayers. Prayer is the backbone of seeking God's face. If you are not a prayer addict, you cannot be a possessor of divine presence.
Don't assume that God already knows about it, talk to Him about it. Prayer is a mode of transaction with God. You talk to Him, He shows you Himself as an answer. Every God seeker must sustain the great culture of talking to God often. It's not enough to start with prayers, continuity must be shown. The Bible charges, "Continue in prayer and watch in the same with thanksgiving"
Related: the relationship between faith and prayers
¥7. Fasting: Fasting is the abstinence from normal food or other things that give pleasure to the flesh to concentrate upon God or consecrate oneself to God. This will help a believer to focus the energy of the body on God instead of the digestion of food. When the flesh is denied, the spirit gains control, and communion with the Spirit gets deeper.
This exercise of fasting must be cultivated by anyone who wants to access God faster. The practice of fasting doesn't in any way change God, but it affects you. It brings your consciousness to the place of sacrifice and intense seeking of God. Whatever makes you deny your flesh will make your spirit gain control and bring God's attention toward your direction.
Fasting in the context of the scripture is regarded as an art of humbling one's soul before God. And with such, God will not despise. Seeking God's face through fasting will facilitate the speed of manifestation. This is not because God will eat the food you don't eat, but your consecration and dedication to God will move God to your aid swiftly.
Then I proclaimed a fast there, at the river of Ahava, that we might afflict ourselves before our God, to seek of him a right way for us, and our little ones, and for all our substance.  So we fasted and sought our God for this: and he was entreated of us (Ezra 8:21$23).
¥8. Bible Study: The Bible is not a religious book but a compendium of Life. It has been given to us to help us know the father. The Holy Spirit has been given to you to help you know the true and living God but he will not educate you without having the knowledge of the word in your soul. The Holy Spirit will not read the bible for you, you will make a deliberate decision to do it yourself
You make yourself very teachable to the Holy Spirit when you submit yourself under the indoctrination of the word of God. God is best sought through His word. Until bible studies become your culture, you don't stand a chance to see God.
¥9: Meditation: When you study the word of God, you must learn to apply it to your very life. The word is not given for head knowledge but for usage and application. Meditation is a mode of application of the word that opens you up to its possibilities.
When you read the word of God and you don't meditate upon it, it's like somebody who was given medicine by a physician but kept the drug in a wardrobe without a proper application of it. Having the medicine is good but applying it is better. The scripture is meant to profit you efficiently. How you experience this profitability is by meditation.
"Till I come, give attention to reading, to exhortation, to doctrine. Do not neglect the gift that is in you, which was given to you by prophecy with the laying on of the hands of the elder ship. Meditate on these things; give yourself entirely to them, that your progress may be evident to all" (1 Timothy 4:13-15).
This practice helps you mix the word with faith in your heart and thereby gives you results in your life. Whatever you meditate upon will manifest in your life.
Related: powerful faith confession
¥10. Adventure: A man who wants to see the face of God must be committed to daily adventure on the same path. Seeking God is not a passive thing, it's a very active thing. Many prophets in the scripture will do anything just to see God show up in their lives. Some will go on long fast, some intense prayers, and some will exile themselves just like David.
One of the examples of desperation in the bible is Psalms 63:1-2 "O God, You are my God; Early will I seek You; My soul thirsts for You; My flesh longs for You In a dry and thirsty land Where there is no water. So I have looked for You in the sanctuary, To see Your power and Your glory".
David was one of the men who were desperate for God in the bible. He was a man of desperation when looking for God is concerned. He could do anything to see God. Such will never be denied of His tangible experience.
¥11. Hunger: Hunger in the soul of man will push Him to do anything. When a man is desperately hungry, the most important thing to him is food. According to the spiritual law, food is only meant for the hungry. Until there is hunger, there can be no infilling. "Blessed are they that thirst after righteousness, for they shall be filled". In other words, the filling is dependent upon the hunger of a man's heart.
"For He satisfies the longing soul And fills the hungry soul with goodness" ( Psalms 107:9). God will always reveal Himself to anyone who seeks Him with their whole hearts. Longing for Jesus will undoubtedly pull Him in your direction. His word says, if any man thirsts, let Him come, and out of Him shall flow the rivers of living water. Your hunger determines your reality.
How to Seek God In Prayer
Prayer is the oxygen of a believer. It's how we carry out a transaction with God in the spirit. We exchange weakness for strength through the medium of prayer. Effective prayer points will bring results, to begin with learning how to pray. The disciples asked, "Teach us how to pray" and Jesus taught them
The journey of seeing the face of God in any area of our lives begins with learning how to seek God in prayer. Until you understand the "HOW", you cannot get the right results.
Seeking the Lord requires knowledge to do it productively. The spirit realm is organized. It takes knowledge to approach it and have the full benefit from it. When you don't know the right thing you ought to know, you don't stand a chance to get the right results. There is no sentiment in the spirit. God is a merciful God but He is never sentimental.
Right knowledge makes results very predictable. It's very unprofitable to approach God based on guesswork. This is why you have to do everything required of you to learn how to seek God in prayer
Related: effective prayer points.
¥12. Prayer begins with the recognition of God: "He who comes to God must believe that He exists and that He rewards those who diligently seek Him". Recognition of this fact is very important to find God effectively.
Come into the awareness of His abiding presence and His ability to hear you out on the subject matter and His unfailing ability to do what you've come to request of Him.
This is why you must not rush into talking too much when you just began praying. Get yourself into the consciousness of His reality and ability. It may take time to recognize God in your mind but do it no matter how long it takes.
David will often say, "Bless the Lord oh, my soul". This is one way of calling his attention to the recognition of God. Your soul has to be involved if your prayer must ring a bell at all in the heart of God
¥13. Cast down imagination: This is strong warfare. One of the greatest challenges while praying is combating a wandering mind. Your mind must be stably fixed without wandering around. Exercising dominion or control over your mind is paramount. Prayer must be done with utmost focus. Silence wandering thoughts and you will find yourself effective in prayer.
¥14. Create an image of possibility through the tool of imagination: You need your imagination for your prayer to attract results. The possibilities you do not see, you cannot touch. Imagine God answering your request to the letters without fail. If your imagination can touch the answers, your hand cannot be denied of it. Prayer is a soul-search journey into the heart of God.
¥15. Pray with the word: The image of possibility is better created through the tool of the word of God. As you meditate upon the scripture, it helps you create an image of it in your mind. You're required to look for how to seek God's scripture to enable you to pray productively. Prayer is about saying the will of God back to Him. Prayer is not effective until your mouth is filled with the word of God.
¥16. Pray with Faith: "Let not that man think He will receive anything from God without faith in Him". Your faith is revealed in your confidence when you pray. Doubt is an effect of answers to prayer. Pray like you believe God will do it. Be fully persuaded that God can exceedingly abundantly.
¥17. Pray extensively in tongues: Praying in tongues is submitting yourself to the leadership and assistance of the Holy Spirit to pray the will of God back to Him. Your mind sometimes cannot capture the intent of the spirit and express it to God effectively.
As the Holy Spirit takes over your utterances, He helps you pray in such a way that you cannot utter. "Likewise, the Spirit also helps in our weaknesses. For we do not know what we should pray for as we ought, but the Spirit Himself makes intercession for us with groaning which cannot be uttered" (Romans 8:26).
The human language is too weak and inefficient to communicate with God deeply. An intelligent believer must always capitalize on the ability of the Spirit to talk to God without limitations. When you pray in human language, you pray with limitations, but when you pray in the Spirit, you pray without borders.
¥18. Pray Persistently: Don't quit praying until the answers to your prayer are realized. Giving up is the only challenge when it comes to seeking God. God will always answer but can you wait for Him? His words have promised, "whosoever calls upon the name of the Lord shall be saved"
It doesn't matter if your expectations are delayed, keep at it, God will always come through for you. "Surely there is an end, your expectations shall not cut off". Keep holding on to the word of God, certainly, you shall be attended to.
Related: everyday prayer for you
God is Seeking Those Who Seek Him
God has been on an endless search for a man who will align with His heart and become His outlet upon the earth. God is seeking such men to worship Him. God's eyes are moving to and fro the earth to see whose heart yearns after Him. "For the eyes of the LORD run to and fro throughout the whole earth, to show himself strong on behalf of them whose heart is perfect toward him" (2 Chronicles 16:9).
The reason why we'll find God is that He's equally finding us. God is interested in every seeker. The moment you activate your interest in seeking the Lord, you activate the special attention of the heavens over your life. "I love those who love me, And those who seek me diligently will find me" (Proverbs 8:17). God becomes obsessed with you when you desperately seek Him.
God will bless every diligent seeker. "But without faith, it is impossible to please Him, for he who comes to God must believe that He is and that He is a rewarder of those who diligently seek Him" (Hebrews 11:6).
Seeking the Lord can never be in vain. The reward is always massive when you devote your life to a diligent search for Him. Your life is under perpetual advantages when you make seeking the Lord your lifetime goal.
Jacob Seeking God
Jacob is a typical example of desperate meaning. Only very few people portray desperate situations in the bible like Jacob did. We got a lot to learn from Him. He was a man who was at his wit's end, he sought the Lord, he was heard and he was delivered from all his fears.
To be desperate means to be in dire need of something, extremely intense, or outrageously desirous. Jacob was in this condition when he was about to meet his brother, Esau whom he had defrauded of his birthright. It was either he saw God or he died.
Jacob had wronged his brother and both of them had gone apart for several years. Esau had become very successful and mighty both in men and substance. After a long departure from each other, the time and season came that they must meet again.
Jacob didn't know what will become of him at the sight of his brother. But it seemed like death was more sure than life for him. He needed God at this time. It was either he sought the Lord or he died. It was in this state of dilemma that he sought the Lord until the Lord showed up. This is what to do when seeking God's help.
"And he arose that night and took his two wives, his two female servants, and his eleven sons, and crossed over the ford of Jabbok. He took them, sent them over the brook, and sent over what he had" (Genesis 32:22-23).
Jacob sent everyone away from Him until he was left alone. You don't need companions all the time especially when you are at the defining moment of your life. Time alone with God is always a time where destiny is defined and seasons are changed. Anyone who has not understood time alone with God will have deficiencies in destiny.
"Then Jacob was left alone, and a Man wrestled with him until the breaking of the day. Now when He saw that He did not prevail against him, He touched the socket of his hip; and the socket of Jacob's hip was out of joint as He wrestled with him. And He said, "Let Me go, for the day breaks." But he said, "I will not let You go unless You bless me!" (Genesis 32:24-26).
Jacob engaged in wrestling with an angel of the Lord to change his stories. The angels are beings who supersedes human in strength and wisdom. "Bless the LORD, you His angels, Who excel in strength, who do His word, Heeding the voice of His word" (Psalms 103:20).
How did Jacob overpower a being whose strength superseded his? That's what desperation can do! You can overcome anything when you're ready to change them. You're stronger than you think! You can do more than you have been doing. You can win that battle.
"So He said to him, "What is your name?" He said, "Jacob." And He said, "Your name shall no longer be called Jacob, but Israel; for you have struggled with God and with men, and have prevailed." Then Jacob asked, saying, "Tell me Your name, I pray." And He said, "Why is it that you ask about My name?" And He blessed him there. So Jacob called the name of the place Peniel: "For I have seen God face to face, and my life is preserved." (Genesis 32:27-30).
Desperation gave Jacob power over angels and altered his identity forever. The same feat is possible with you. Naturally, when you engage in combat with this kind of being, death is the result. His intense desires didn't make him think of death but of the possibilities of life. Glory to God! His life was preserved!
You cannot desperately seek God until God is all you have left. If you have an alternative way by which you can get your things done, you cannot seek God with all your heart. If God is not all you have, you cannot seek Him well. People often see God only when they seek Him with all their hearts.
8 Benefits/Importance of Seeking God
Seeking God desperately attracts a lot of benefits that cannot be fully harnessed for a lifetime. The benefits of Seeking God are beyond this world, it has unbeatable benefits after this Life.
God cannot tell anyone to seek Him in vain. He's a reward-er of those who diligently seek Him. "But without faith, it is impossible to please Him, for he who comes to God must believe that He is and that He is a rewarder of those who diligently seek Him" (Hebrews 11:6). God is too faithful to owe anyone. Every number of hours and times spent before Him count in eternity and He will not despise the sacrifice of any follower of His.
Therefore, my beloved brethren, be steadfast, immovable, always abounding in the work of the Lord, knowing that your labor is not in vain in the Lord( I Corinthians 15:58). Bearing in mind that your labor cannot be in vain, this will encourage you to further search for Him. No matter the delays experienced, your labor cannot be in vain. Below are the importance of seeking God.
1. Eternal Rewards: The life of a man doesn't end in this world, it continues after death. Every sacrifice and every love that is shown towards God is on record and it will all be rewarded duly. "And everyone who has left houses or brothers or sisters or father or mother or wife or children or lands, for My name's sake, shall receive a hundredfold, and inherit eternal life" ( Mathew 19:29).
Seeking God is a profitable venture that guarantees 100 folds returns. Anytime you seek God either by investing your time or resource in the search for Him, you're investing in your eternal bank account. "For bodily exercise profits little: but godliness is profitable unto all things, having promise of the life that now is, and of that which is to come" (I Timothy 4:8).
2. Satisfaction: The satisfaction of the creation is in God who made it. There is nothing you can acquire in this world that can make up for the fulfillment serving God brings. Seeking the Lord is the only surest way to satisfaction and fulfillment. There is no satisfaction in money, fame, and other forms of pleasure, it only exists in God and Him alone.
There is a peace that surpasses all understanding that seeking the Lord brings. If you're not connected to Him, you cannot get it elsewhere. The creation has been on an endless search for fulfillment and satisfaction wherever they could get it. But it's rather unfortunate that they've been seeking it in the wrong places that can never afford it. Only God can fill the vacuum in man, nothing else can offer it.
3. Hope unbeatable: Paul the Apostle speaking, "If in this life only we have hope in Christ, we are of all men most miserable" (1 Corinthians 15:19). Hope is a major capital in the journey of life. When hope is gone, the tendency for life and victory reduces. One of the things that being in Christ offers is the hope of glory. " Christ in you, the hope of glory"
There may be times when one is at a crossroads where one doesn't know what to do. Confusion can set in at one point or the other in life. When you are connected to God through Christ, there is a hope He impacts which will keep you going until you win.
4. Joy unspeakable: "For the kingdom of God is not meat and drink; but righteousness, and peace, and joy in the Holy Ghost" (Romans 14:17). The life of a God seeker is a life of joy that cannot be understood by a natural man. A God seeker has access to the streams of joy every day of his life. This is not because everything is fine and good, but because he knows he belongs to Christ.
His Joy is stable because it is not planted in things but in Christ. This makes him unmovable no matter what comes may. "Although the fig tree shall not blossom, neither shall fruit be in the vines; the labor of the olive shall fail, and the fields shall yield no meat; the flock shall be cut off from the fold, and there shall be no herd in the stalls: Yet I will rejoice in the LORD, I will joy in the God of my salvation" (Habakkuk 3:17-18).
It takes Jesus in man to give this kind of unconditional flow of Joy. The beginning of joy is to find Jesus and establish a relationship with Him.
5. Sound Health: "And ye shall serve the LORD your God, and he shall bless thy bread, and thy water; and I will take sickness away from the midst of thee" (Exodus 23:25). Health is one of the greatest need of man, serving the Lord is the best way to get it. Not only long life does God want to give you, but He also wants to give you peace in your body. Serving the Lord cancels your medical bills and made the Lord become your doctor.
6. Pleasure and Prosperity: "If they obey and serve him, they shall spend their days in prosperity, and their years in pleasures" (Job 36:11). Wealth and abundance cannot be found wanting in your life if you're diligent in seeking the Lord. He already said, "Seek ye first the kingdom, and God Himself will add all other things to you". If you can deploy labor in serving the Lord, what you don't labor for will locate you.
7. Long Life: Because he hath set his love upon me, therefore will I deliver him: I will set him on high because he hath known my name. He shall call upon me, and I will answer him: I will be with him in trouble; I will deliver him, and honor him. With long life will I satisfy him, and show him my salvation? (Psalms 91:14-16). Long life is the heritage of God's seekers. His word has promised that they will fulfill their days and they shall not be cut short.
8. Mighty descendants: Praise ye the LORD. Blessed is the man that fears the LORD, that delights greatly in his commandments. His seed shall be mighty upon earth: the generation of the upright shall be blessed. Wealth and riches shall be in his house: and his righteousness endures forever. (Psalms 112:1-3). The Children of a God-seeker shall also be mighty upon the earth.
To drive home, everything God made was made to seek and serve Him. The true meaning of meaningful existence on earth is to serve the Lord with all you have got.
Having been blessed by this content, it will be my pleasure to hear you share your testimonies with me through the comment box. Do well to share with family, friends, loved ones, and also your social media handles.